Even though your beloved New England Patriots won't be playing Sunday, most football fans will be watching the Super Bowl. Some of you might just be hoping for a good game, but many will be pulling for one side or the other.
Haven't decided yet? Then let us help.
As always, read what the writers of Patriots Football Weekly have to say, then cast your vote in this week's Debate Friday poll to let us know what you think.
*Should Patriots fans root for Pittsburgh or Green Bay in Super Bowl XLV? *
Andy Hart says, "The Steelers…"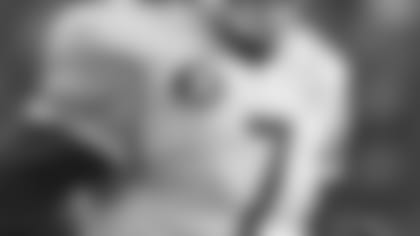 For Patriots fans, there are obviously plenty of reasons to root against the Pittsburgh Steelers. Ben Roethlisberger would probably be near the top of the list. But for me, there is simply something about the way the Steelers play the game that will have me rooting for the underdog from Pittsburgh on Super Bowl Sunday.
I guess I'm a football traditionalist. I like powerful, physical football. Running the football and playing defense, that's what Pittsburgh is all about. I've always been a big Rashard Mendenhall fan. So much so that when Mendenhall was drafted by Pittsburgh the great listeners from PFW in Progress on Patriots.com radio chipped in to send me his jersey. I'll be wearing that jersey on Sunday, because let's be honest there aren't too many times a Patriots employee can get away with wearing a black and gold No. 34 Steelers jersey.
I respect Mike Tomlin. I think Dick LeBeau is one of the great men in the history of the game as both a player and a coach. I like how Hines Ward, Troy Polamalu and, yes I'll admit it, James Harrison play the game.
And, like Jerod Mayo, I'll be rooting with my conference loyalties. The Steelers represent the AFC, which in my opinion remains the stronger NFL conference. I hope they wipe the field with those NFC Packer pansies! I've never quite gotten over Green Bay's win over the Patriots in Super Bowl XXXI.
Put it all together and I'll be rooting for Pittsburgh on Sunday, even though a Steelers win will create quite a lot of debate in New England comparing the two franchises' success of late as well as the merits of what will then be a pair of three-time Super Bowl winning QBs. Bring on the debate. Bring on the physical football. Bring on the Steelers victory!
(Plus, if the Steelers win then Patriots fans can always say they kicked the butt of the eventual Super Bowl champions during the regular season. It's a weak argument, but it's true.)
~AH
Erik Scalavino says, "The Packers…"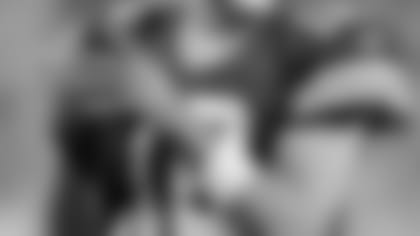 Sorry, but I'm just not buying Jerod Mayo's "conference pride" argument. Tell me, if the Jets were representing the AFC, do you think he'd be pulling for them? Didn't think so.
But that's just one reason to root against the Steelers. The second (and more obvious) is their overrated QB, whom too many (in the media, at least) are ready to canonize less than a year after his unfortunate incident in Milledgeville, Ga. Do you really want this guy to collect his third Super Bowl ring, equaling Tom Brady's total?
He's not the passer Brady or Peyton Manning is. He's a different kind of player than those two, no doubt. But if he gets his third Lombardi (while still in his 20s), people will try to force his name into that rarified air where Brady and Manning exist. He doesn't deserve to be up there.
Green Bay's Aaron Rodgers is no saint, I'm sure, but he hasn't been accused of inappropriate behavior with a college-age woman, either, as far as I know. Besides, he's the anti-Brett Favre. The Pack disposed of the egotistical QB in favor of the younger Rodgers, and that decision seems to have worked out quite nicely for them. A win in Super Bowl XLV would complete the exorcism of Favre's specter once and for all.
Furthermore, the Steelers franchise already has six trophies and is being included in the discussion of best teams in this era. Adding a seventh would legitimize those claims in the minds of many observers.
Andy Hart insists he's a football traditionalist? Well, what's more traditional than the Lombardi Trophy… named after the late, great Packers coach, Vince Lombardi! And may I remind my forgetful colleague that the Patriots beat the Packers during the regular season, too. So, no matter who wins, New England can say they whooped the eventual Super Bowl champ.
Please. There's really no debate here whatsoever. This Super Bowl Sunday, do your part to save the (football) environment… go Green!
~ ES
http://polldaddy.com/poll/4499517/