With the official release of the 2009 NFL Schedule this week, the upcoming season is one step closer to becoming a reality. While we already knew which teams the Patriots would be playing, we learned on Tuesday evening exactly when those contests would take place.
On paper, New England has the third-toughest strength of schedule in the NFL (based on opponents' winning percentages from last season). There are certainly some tough stretches of games, as well, like the three road night games in a four-week span right after Thanksgiving.
As the *Patriots Football Weekly *crew sat down and analyzed the schedule, we all agreed that this season will be quite challenging. But we didn't necessarily agree on this week's Debate Friday topic:
Which game will be the toughest for the Patriots in 2009?
Erik Scalavino believes it's Indianapolis
Parity, thanks in part to free agency, has certainly helped make today's NFL a more competitive league overall. One never knows for sure from year to year which teams will make a surprise turnaround. We often see teams reverse their fortunes with aggressive offseason maneuvers that, in some cases, can allow them to go from single-digit win totals one year to playoff berths the next.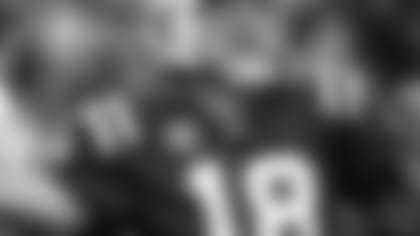 ]()But some things remain constant over time. This decade, two of the best teams in the NFL year in and year out have been the New England Patriots and Indianapolis Colts. Each has won the Super Bowl, both have been to several AFC Championship Games, and their regular season duels have been showcased repeatedly in primetime during the TV sweeps month of November. League headquarters in New York knows where its bread has been butter over the past 10 years.
This year is no exception. The Pats and Colts will meet in Indy on Sunday night, November 15 on NBC's Football Night in America. And part of the reason the league continues to schedule this marquee match-up when it does is because the rivalry has consistently lived up to its considerable hype. Even last season, when the Pats went to Indiana without reigning NFL MVP Tom Brady at the helm, the game was a thriller. Brady's understudy, Matt Cassel, came just one or two big plays away from leaving town with a victory.
This year, Brady is expected to be back in charge of the New England offense. Both teams will have undergone some changes to their rosters, but Indy will have a significant change on the sidelines, where head coach Jim Caldwell takes over for the retired Tony Dungy. No matter. The Colts will still have Peyton Manning, Reggie Wayne, Dallas Clark and its many other offensive weapons, plus a quick and dangerous defense led by Bob Sanders and Dwight Freeney.
No other team on the Pats schedule has as much talent on both sides of the ball as the Colts. Plus, the game falls between two pivotal division games against the Dolphins and Jets, both of which are here in Foxborough. Furthermore, for the third year in a row, New England will have to play this game in Indy (after hosting the Colts for three straight at Gillette in 2004, '05, and '06). Lucas Oil Stadium isn't nearly as loud as the old RCA Dome, but it still offers the Colts a significant home-field advantage.
Finally, the winner of this game, as has often been the case in years past, will likely gain the upper hand when it comes to playoff tiebreakers and seeding. Once again, no matter how you look at it, Indy will be the toughest game on the Pats schedule.
Paul Perillo argues it's Baltimore
Anytime you have to face Peyton Manning and the Colts, particularly on the road, it's obviously going to be a tough game. But Bill Belichick and the Patriots have faced Indy so often over the years there isn't much that Manning can do to surprise them. And Indy's switch from Tony Dungy to Jim Caldwell could leave the Colts lacking in the coaching department.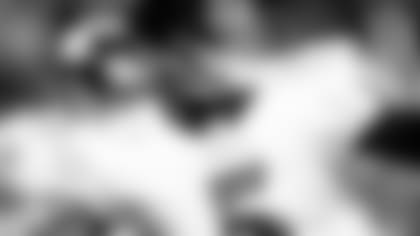 ]()That's why I believe the Baltimore Ravens will be the toughest opponent the Patriots face in 2009. The Ravens come to town Oct. 4 and they'll bring a physical, no-nonsense defense that creates turnovers and has made its living over the years slowing down high-powered offenses. Ray Lewis, Terrell Suggs, Haloti Ngata and, most importantly, Ed Reed know what it takes shut down even the toughest opponent.
On offense, Joe Flacco is coming off an impressive rookie season and should only improve in Year 2. The Ravens added Pro Bowl center Matt Birk and tight end L.J. Smith on offense and both should help Flacco's development. And even though Baltimore is not known as a pass-oriented attack, Flacco's impressive arm strength will put pressure on a Patriots secondary that hasn't exactly been airtight in recent seasons.
On top of their significant talent, the Ravens have a talented young coach in John Harbaugh and one other element working in their favor: the element of the unknown. Belichick thrives when he faces even the best of opponents multiple times. He schemes and plans better than anyone when he has a chance to uncover each and every tendency an opponent shows. He won't have that luxury with Flacco since this is the first time he'll try to defend him.
The Ravens will likely be the underdog but they have the ingredients to pull off a road upset – good coaching, veteran experience and leadership, physical defense and a talented quarterback who has won in hostile environments in the past. This one will be a war.
---
http://polldaddy.com/poll/1546270/
Now it's the fans' turn to share their opinions in this debate. Vote now on Which opponent you feel is the toughest on the Pats schedule.