Nearly everyone was shocked to see Wes Welkersuited up for OTA workouts this week at the Gillette Stadium practice fields. New England's Pro Bowl wide receiver was only four months removed from surgery to repair his damaged left knee, but for about the first 20 minutes of the Wednesday practice, he was running through drills, running routes, making cuts, and catching passes – doing everything, basically, that he was doing before he got injured.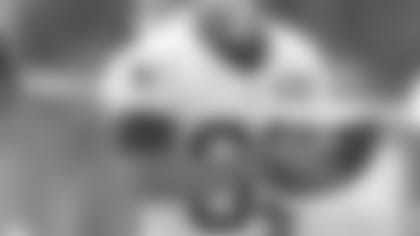 ]()Furthermore, he wasn't wearing the red practice jersey typically given to players who are on the mend. Safety Pat Chung, for instance, was wearing red (unclear exactly why) on the same day that Welker was on the field. However, Chung took part in full squad drills and scrimmage simulations, which Welker didn't.
Welker's appearance was merely a cameo, as noted. After his initial action on the field, he retreated with a member of the team's medical staff to the confines of the Dana-Farber Field House, New England's indoor practice facility, presumably for further treatment and individual observation and rehab.
But the fact that he was even taking part in practice activities at all at this stage had to be seen as encouraging. After all, why risk putting him out there too soon if he's not ready? There are clearly reasons to be optimistic, but also reasons to be cautious.
The question, as we address in this week's Debate Friday, is:
After seeing Welker on the practice field this week, how soon do you expect him to be back on the game field for the Patriots?
We're leaving the debate and discussion entirely up to you this week. So, cast your vote in this week's poll.
http://polldaddy.com/poll/3299817/