As we edge ever closer to the 2009 NFL Draft, names like Pat White, Percy Harvin, and James Caseyare being uttered, written, and debated more and more.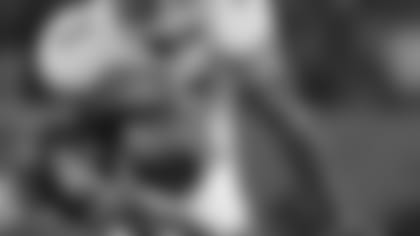 ]()Why? Because each is an athletic, versatile football player who is projected to be able to operate the offensive package commonly known as the Wildcat – an increasingly popular set of plays that the Miami Dolphins made famous last season.
White is perhaps the most intriguing of the prospects because he was actually a quarterback at West Virginia, whereas other Wildcat specialists are typically running backs. Furthermore, the Patriots have reportedly worked out White and scheduled a pre-draft visit with him. Meanwhile, at the Scouting Combine, Harvin made no secret of the fact that Bill Belichick has already developed a relationship with him when the Pats head coach visited the University of Florida on a few occasions. Casey, the Rice tight end and former minor league baseball player, has been steadily climbing up draft charts ever since the Combine.
So, that got the Patriots Football Weekly guys thinking … if New England were truly interested in drafting a Wildcat player, how high might they take him? In a Debate Friday first, editor-in-chief Fred Kirsch joins the scrum, doing battle with assistant editor Andy Hart this week to argue the following:
Should the Patriots draft a Wildcat-type player on Day 1 of the NFL Draft?
Fred Kirsch says, "No ..."
Yes, Pat White is an intriguing prospect, as is the prospect of seeing more Wildcat formations in New England. But I don't think either is intriguing enough to gamble away one of the Patriots four picks on the first day of the draft.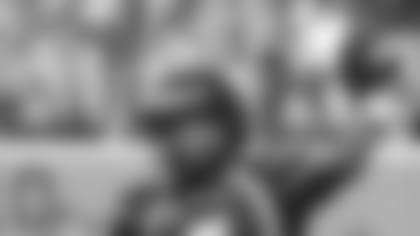 ]()The consensus among all the draft experts, of which I am not one, is that the 2009 crop is as deep as it gets from picks 20-64. That's exactly the Patriots sweet spot this year with four selections in that range. It translates to an unbelievable opportunity – maybe a once-in-a-decade chance – to pick up quality and quantity depth and perhaps much, much more at traditional positions where the Patriots need help. I really have a problem spending these choices on a guy who might succeed at a position that might be used in a particular formation three or four times a game.
And unlike the consensus about where this draft's value-for-talent can be found, there is no consensus the Wildcat is here to stay. Many believe the more it's seen by coordinators and players, the easier it will be to defend. Then what? Maybe there will be an opening in the Patriots ticket office for a Wildcat-specific player, but not much else.
With 11 picks, I'm all for the Patriots taking chances on day two of the draft. If Pat White is available with one of the Patriots two choices in the third round, and Bill Belichick and Nick Caserio truly believe he can help them win games, go for it. I just can't believe that future linebackers, safeties, cornerbacks, d- and o-linemen, receivers and running backs can be less attractive or less in the best interest of the team than a gadget guy.
Oh, and by the way, do we really want Tom Brady lining up wide for the Jets to have a free shot at, or worse, off the field when the offense is on it?
There are certainly a couple more pressing needs for the Patriots this spring than a player with the ability to take snaps in a version of the Wildcat. But thanks to the abundance of picks New England has this April – including four in the first two rounds – the team has a variety of options beyond plain, old need when it's on the clock early in the draft. I think one of those selections could be creatively used on a so-called Wildcat player.
Three or more potential Wildcat players could get called on Saturday evening of draft weekend. I think the Patriots should pay attention to all three. For years it seems like Bill Belichick has been intrigued by the possibilities of the spread offense and athletic, versatile players at the quarterback position. From Kordell Stewart and Michael Bishop to Brad Smith and the onslaught of Wildcat leaders last fall, Belichick has been interested in how such dynamic athletes could be used in unique offensive packages.
Combine that with his many hours spent discussing football with Florida's spread offense mastermind, Urban Meyer, and I think this is the year Belichick gets a guy to throw out there a few times a game in his own change-up offensive scheme. Personally I'm intrigued by three of the top Wildcat prospects in Harvin, Casey and White. All three bring different strengths and weakness to the table as prospects.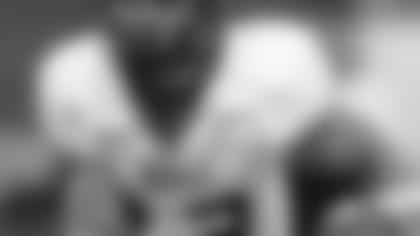 ]()Casey not only took snaps in the Wildcat at Rice, but also could very well be a nice pass-catching third tight end from Day 1 in New England. Harvin is a potential jack-of-all-offensive-trades with a future as a slot receiver or even a third-down running back. White is a great athlete and the most dangerous of the Wildcat prospects in the draft because his extensive work running the spread offense and his ability as a true passer. That in and of itself would be a formidable option for opposing defenses to prepare for above and beyond the nightmare-inducing thought of also trying to contain Tom Brady, Randy Moss and Wes Welker.
So while all three prospects might be immediate contributors in limited action out of the Wildcat, they'd also be developmental prospects at other positions as well. Their selection makes sense on so many levels.
The Patriots have as talented a passing offense as there may be in the game. Some would argue as such there is no reason to look to bring a gimmick offense into the mix when you have potentially a record-setting aerial attack. Neither Belichick nor myself is nearly so short-sighted. The more you can do as a team, as an offense, the better suited you are to win games through a long, trying NFL season.
That's why, given New England's reported interest in White and Belichick's solid relationship with Harvin, I think the team could very well dip into the Wildcat pool with one of its first four selections on draft weekend. The team has few immediate needs and has the ammo to fill all those while also looking outside the box toward the future. Belichick isn't one to stand pat and is as creative a football mind as there is in the game. I hunger to see what he could do with a true Wildcat option like White or Harvin. Hopefully, I'll get my chance this fall.
---
http://polldaddy.com/poll/1530030/
Now it's the fans' turn to share their opinions in this debate. Vote now on whether you would like to see the Patriots draft a WildCat player on Day 1 of the NFL Draft.