The two-week period during which NFL teams can apply their franchise tags to players began yesterday. As of this posting, the Patriots have yet to apply theirs, as many observers expect they eventually will, to nose tackle Vince Wilfork.
Down in Charlotte, meanwhile, the Panthers have the option to use theirs for a second time on defensive end Julius Peppers. However, all indications are that Carolina will not, thus allowing Peppers to become an unrestricted free agent.
So, it appears that New England could have a chance to sign either or both players this offseason, which is looking more and more like it will be a year without a salary cap.
Those factors led us to arrive at this week's Patriots Football Weekly Debate Friday question:
Are the Patriots better off signing Vince Wilfork or Julius Peppers long-term?
Read the arguments from the PFW writers, then cast your vote in this week's poll.
Paul Perillo says, "Wilfork -"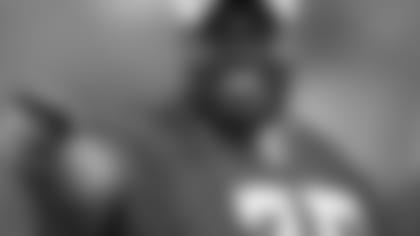 ]()When dealing with big-money contracts I like to focus on the known. Specific to this case, Wilfork is a known commodity while Julius Peppers is not. We've seen Wilfork thrive in the middle of the Patriots defense for six years and he'll continue to do so if given the opportunity. He's said repeatedly that he wants to be here and his play on the field last season would certainly back that up.
Peppers is incredibly gifted and I believe he could fit into the Patriots defensive schemes. He's an athletic pass rusher with the speed and agility to perform as a stand up outside linebacker. But he'll also cost quite a bit of money to lock up long term. That concerns me, and the fact that he has a reputation for not always playing hard worries me even more. In fact, teammate Jon Beason called him out for dogging it last year. That doesn't sound like the kind of guy I'd feel comfortable handing $35-plus-million in guaranteed money.
I'd rather keep our own guy. Locking up Wilfork would send a positive message inside the locker room. It would tell young players that if they work hard and do their jobs, as Wilfork has done, they'll eventually be rewarded with long-term deals when the time comes. Letting a two-time Pro Bowler who has done everything asked of him walk tells the rest of the team that it's not worth getting with the program because they're likely to be discarded eventually too. Plus, the Patriots don't currently have another player to who do the things Wilfork does – from playing nose tackle to sliding out to end to lining up at tackle in a 4-3.
It's time for the Patriots to take care of their own and stop letting talented players walk. Sign Wilfork and then get to work on keeping that Brady guy.*
~ PP*
Erik Scalavino says, "Peppers -"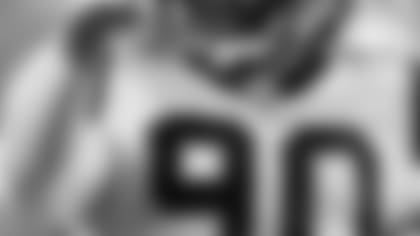 ]()Much as I understand all of Paul's cogent arguments, I maintain that the biggest missing piece on the Patriots defense is a bona fide, elite pass rusher. Peppers is the best there is at the moment, and has been consistently throughout his NFL career. You're guaranteed double-digit sacks from this guy – even when he wasn't "motivated," as Paul indicated.
Yes, a nose tackle is vital in the 3-4, and Wilfork is one of, if not the best at the position right now. But the Patriots have been playing less and less of that scheme recently. They might start the game in a 3-4, but much of the time, they're playing in sub packages, and Wilfork isn't always on the field for those formations.
Nose tackles just aren't game changers. Pass rushers, like Peppers, are. He's the defensive equivalent of Randy Moss. Sure, Peppers was unhappy at times on several losing teams in Carolina, but if he were on the Patriots, being coached by Bill Belichick, he'd do for the New England defense what Moss did for its offense when he arrived in 2007. The Patriots need to turn things around swiftly on defense, and a Peppers in his prime would be just the tonic.
With regard to Paul's contention that signing Wilfork would send a message, there is some validity to that. However, I believe the more important message that needs to be sent is that New England remains committed to doing everything it can to field the most competitive Super Bowl contender possible. If that means signing a better player from another team instead of retaining a homegrown talent, so be it. Free agents came here this past decade not because the Patriots had a great farm system, but because they were winning championships. They'll be a step closer to winning their fourth if they can land Peppers. *
~ ES*
You've read the debate, now it's your turn to vote. Which defensive lineman should the Patriots sign long-term? Vince Wilfork or Julius Peppers?
http://polldaddy.com/poll/2690856/