The Patriots confirmed this week what had been rumored for several days prior: that they'd signed veteran free agent cornerbacks Shawn Springsand Leigh Bodden. Understandably, the moves have generated considerable buzz.
There was also the emergence last year of then-rookies Terrence Wheatleyand Jonathan Wilhite, who enter their sophomore NFL seasons with high expectations – at least from an outsider's perspective. And with so many picks in the first two rounds of next month's NFL Draft (four in the top 60), it's possible the team could grab another young, blue-chip corner.
Lost, perhaps, in the discussion of New England's retooled secondary is what this means for incumbent starting corner Ellis Hobbs. But it hasn't been lost on the writers of Patriots Football Weekly, who tackle the subject in this week's Debate Friday question:
With the changes to New England's secondary, will Ellis Hobbs remain a starting corner?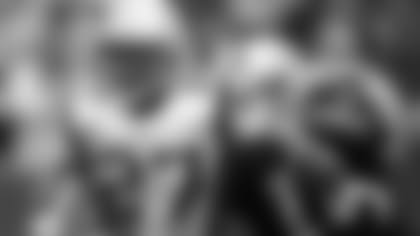 Erik Scalavino says, "Yes …"**
I can see how it might be easy for some to discount Hobbs. Outspoken as he is, he's the smallest of the Patriots defensive backs and he's had his share of ignominious moments (e.g., giving up the touchdown to Plaxico Burress in Super Bowl XLII).
But what many fail to take into account is Hobbs' heart. The guy always seems to be playing through some kind of pain or injury, yet he rarely misses a down. Since being drafted by the Pats in 2005, he has earned his way into the starting lineup and will remain there until some other player proves a better option.
Could it happen this summer? Certainly. Springs is a former Pro Bowler with a significant size advantage. But he's also considerably older and has missed time with injuries in recent years. It's also conceivable that he could split his playing time between corner and safety.
Bodden is closer to Hobbs in age and could offer a serious challenge. Or one of the younger guys – Terrence Wheatley, Jonathan Wilhite, Mike Richardson, or some yet-to-be-drafted rookie – could take that next step and show that they're worthy of the job.
But keep in mind, there are never any guarantees in a Bill Belichick lineup. Remember last season, when the Pats signed veteran free agent (and former first-round pick) Fernando Bryant? It was widely assumed that he would just come in and claim one of the starting corner spots. He didn't even make the opening day roster here in New England.
To assume that any player's job is safe on this team – including Hobbs' – is a treacherous endeavor. However, it is safe to say that those players that work hard and prove their worth get rewarded. Hobbs has done that. And for once, he's going through a winter and spring free of surgery or rehab from injury. Given that extra time to dedicate to the team's offseason strength and conditioning program, Hobbs should be able to put himself in the best position of his career heading into the summer.
Hobbs isn't the most experienced corner on the Pats roster, but he has the most experience in New England's system, which should give him an added advantage going into training camp. Until further notice, one of the starting cornerback jobs is Hobbs' to lose.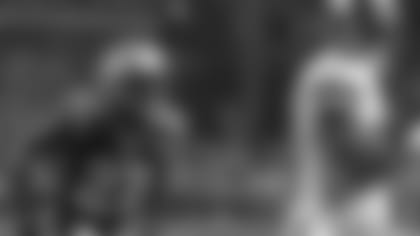 Combine Hobbs' failure to prove himself a true playmaking NFL cornerback with the fact that the Patriots have invested heavily at the position in both free agency and the draft in the last calendar year and I think the former third-round pick's days atop the depth chart are coming to an end.
Hobbs has basically been a starter since midway through his rookie season in 2005 and has started all 16 games over each of the last two seasons. For his career, he's notched nine interceptions and 41 passes defensed in 63 games played. He's established himself as a tough defender able to play through injuries as well as one of the better kickoff return men in the NFL. Unfortunately, he's never established himself as a good No. 2 corner, never mind a No. 1-type playmaker in the mold of Ty Law or Asante Samuel.
As such the Patriots invested second and fourth-round picks in Terrence Wheatley and Jonathan Wilhite respectively last April. Both saw action as rookies, including chances in the starting lineup. Fast forward to this offseason, after a Hobbs' led New England secondary struggled mightily last fall, and New England has already inked proven veteran corners Shawn Springs and Leigh Bodden to decent pay days. The addition to the corner depth chart could also continue this draft weekend, maybe even with one of the team's four first-day picks or one of its two picks in the first 34 selections.
Add it all up and Hobbs, who clearly was the best a dismal defensive backfield had to offer up last fall, finds far more competition at cornerback heading into training camp. Even if only one of the veteran additions is impressive and only one of the youngsters makes a nice jump, simple numbers say Hobbs could be on the outside of the starting lineup looking in.
The bottom line is Hobbs didn't light the world afire playing opposite the All-Pro Samuel and didn't take the playmaking bull by the proverbial horns in his elevated role as the best the team had to offer last fall. Remember how Reche Caldwell was a starter and leading receiver for a Patriots team that was just minutes from Super Bowl in 2006? A year later, after Bill Belichick clearly targeted upgrading the position in the offseason by adding Randy Moss, Wes Welker and Donte Stallworth, Caldwell found himself not only out of the starting lineup but out of work. I think there is a similar scenario unfolding surrounding Hobbs and the cornerback position in New England this offseason.
Hobbs is a hard working, tough, likeable team player. He's a great quote and one of the most respectful guys the media has to deal with in the Gillette locker room. He's just not a starting-caliber NFL cornerback on a team looking to compete for a Super Bowl title. Maybe he'll land in the nickel-back role where his decent blitzing skills can be put to use. Or maybe he can focus on his record-breaking return duties. Either way, I don't expect to see Ellis Hobbs in the starting lineup come September.
Your CB Choices are:
Leigh Bodden
Ellis Hobbs
Mike Richardson
Shawn Springs
Terrence Wheatley
Jonathan Wilhite
Rookie Draft Pick
Other