Clearly, it's the most intriguing question for New England in this year's NFL Draft, and since this is the last opportunity for a Debate Friday before Thursday night's first-round extravaganza, Team PFW decided to tackle the subject in this space.
What will the Patriots do with the 22nd overall pick?
Read the arguments from the PFW writers, then cast your vote in this week's poll.
Andy Hart says, "Select Texas OLB Sergio Kindle ..."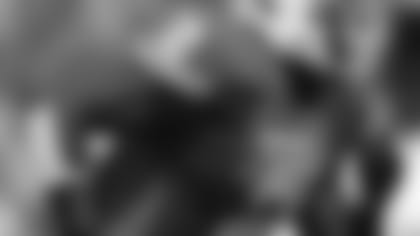 Pretty much everyone agrees that Texas outside linebacker Sergio Kindle would be the perfect fit for New England's gaping hole on the edge of its 3-4 front. At 6-3, 250 pounds and running a 4.6 in the 40, Kindle is near the ideal for the position. He has experience playing in both two- and three-point stances. He can play moving forwards, backwards or laterally. He can set the edge in the run. He may not be an elite pass rusher, but neither was Mike Vrabel. And we all know how much Bill Belichick respects the type of coaching Kindle got at Texas from defensive coordinator Will Muschamp.
If Kindle is on the board at 22, I would be Stone Cold Steve Austin stunned if the Patriots pass on him. Now, the only real question is whether he'll be around that long. Elite all-around athletes with Kindle's skill set are hard to come by. Maybe the Patriots would have to/will have to trade up to get Kindle. But if he's there at No. 22 he's the guy.
~ AH
Paul Perillo says, "Select Tennessee DT Dan Williams ..."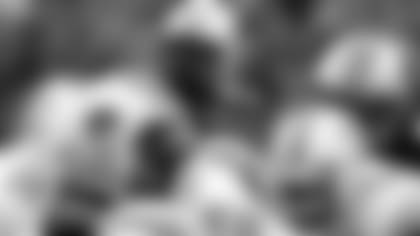 For the first time in a long time the Patriots enter a draft with a variety of holes to fill. They could use a pass rusher, a couple of receivers, a tight end, defensive end, maybe a running back and some depth in the secondary. Therefore, it comes down to which player represents the best value for the spot.
I say Tennessee defensive tackle Dan Williams fills the bill based on a couple of factors. First, at 6-2, 329 he's plenty big enough to play up front in whatever defensive scheme Bill Belichick desires. He could play nose tackle in a 3-4 if Belichick wishes to continue moving Vince Wilfork outside, or tackle in a 4-3 alongside Wilfork. Second, he's very athletic with great quickness and agility for a player his size. In other words, he's a lot like Wilfork was coming out of Miami back in 2004 when New England took him 21st overall, one spot ahead of the team's current first-round position.
Williams showed good strength and tenacity on tape and has the ability to be a solid run-stopping inside force. He's also expected to be available at No. 22 after the two big dogs at the position – Nebraska's Ndamukong Suh and Oklahoma's Gerald McCoy – are taken early.
The Patriots lost Richard Seymour and Jarvis Green over the past year and will need some help up front. Williams should be able to step in and compete for playing times immediately while giving Belichick some flexibility with his fronts. A pick like this could open the door to some changes in defensive philosophy, which Belichick has hinted at since the end of the season. For those reasons I think he would make an excellent pick at 22.
~ PP
Erik Scalavino says, "Trade out of the first round ..."
Now, I know what you're thinking …
*"Erik, what gives? You've been adamant all off-season about the Patriots needing to stay put, or move up, in the first round to take a playmaker, regardless if it's on offense or defense." *
That's exactly what I've been saying; in my heart, I still believe that to be true. In my draft trading feature in PFW's draft preview issue (on newsstands now … 1-800-494-PATS to subscribe), Atlanta GM Thomas Dimitroff (erstwhile Patriots college scouting chief) likened trading out of the first round to the disappointment of not receiving that longed-for gift on Christmas Day. And he's right. I mean, who doesn't want the novelty, excitement, and potential immediate impact that a first-round pick generates.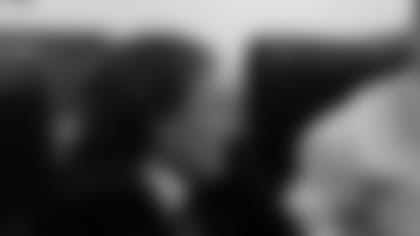 ]()But the closer we get to the draft, the more I'm getting that sinking feeling that Bill's going to stockpile more so-called "value" picks. The Patriots, as Paul mentioned, have so many needs this year, the most glaring of which is at OLB. But there don't appear to be many players at that spot who are worth a first-round selection. And, if, as Andy suggested, someone else takes Kindle ahead of New England (as San Diego did with Larry English last year), Belichick might not want to bother taking just anyone at that spot for the sake of making a pick.
In his pre-draft press conference earlier this week, the head coach acknowledged that he'd been fielding plenty of calls from other clubs who are gauging his interest in trading some of his three second-round choices. If Bill wants to dance, he'll have plenty of suitors. Trading down might prove too tempting an offer to turn down.
~ ES
You've read the debate, now cast your vote!
http://polldaddy.com/poll/3065569/