FOXBOROUGH, Mass. – You could mount a solid case for New England's defensive backfield – also known as the secondary – being the strength of the entire Patriots roster. Reigning NFL Defensive Player of the Year Stephon Gilmore and longtime co-captain Devin McCourty lead this sizeable group, comprised of cornerbacks and safeties.
Gilmore seems to have picked up where he left off in 2019, having played extremely well during training camp practices this summer. After Gilmore, McCourty's twin brother, Jason McCourty, is New England's most experienced corner, and maybe its most reliable. Jonathan Jones might possess the most speed in this group, while J.C. Jackson is arguably the most physical Patriots corner.
Several other corners have been making a case for themselves this summer in what is a crowded depth chart. Known predominantly as a powerful presence in the kicking game, Justin Bethel has shown the ability to cover receivers competitively. Newcomer Michael Jackson, a late arrival via trade this summer, has also opened some eyes with his size (6-1, 210) and speed. Undrafted rookie Myles Bryant has made some positive plays during 1-on-1 drills and team periods, while 2019 practice squad holdover D'Angelo Ross is trying his best to remain in the conversation after spending his entire rookie season on injured reserve.
"I think everyone's buying in," Jones told reporters during a recent video conference. "We have a lot of new faces, a lot of young guys. The veterans are helping out when there's time to mentor. Those guys are getting after it in meetings, trying to learn as much as they can and applying it on the practice field… Chemistry takes time."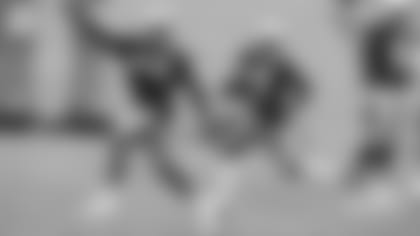 Meanwhile, another player taking full advantage of his opportunities is 2019 second-round draft choice Joejuan Williams, who looks to figure more into the secondary equation this season as well. With his enviable size (6-3, 212), Williams has displayed versatility as he's been moved around in the defensive backfield quite a bit this summer and seems to be adapting well.
"I feel like it was a good offseason of training," Williams asserted earlier this month. "For me, I'm excited about going into Year 2. There's a lot of work to be done and I'm just taking it day-by-day. You just have to come in every day and compete."
"If you're a DB for the New England Patriots," cornerbacks coach Mike Pellegrino pointed out to reporters last week, "you're expected to know multiple things and be able to play multiple positions. [Joejuan]'s just doing what he's asked. He's responding well."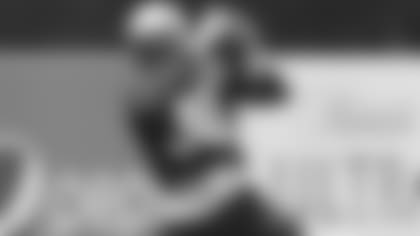 During a video conference last week, new safeties coach Brian Belichick remarked to reporters that "Joejuan's working hard to improve. He's trying to help us however he can. Guys have to be in different roles – not necessarily just Joejuan in particular, but all the DBs. We like to think of ourselves as one group, the DBs… We're building as a group. Not one guy in particular."
The safety position seems to be sorting itself, as Belichick suggested, out following the arrival of free agent signing Adrian Phillips and the opt-out of reliable veteran Patrick Chung for COVID-19 reasons. In Chung's absence, Phillips had been seeing considerable action before being slowed by what appears to be some sort of physical limitation. Nevertheless, he's been able to make daily appearances on the practice field, if only to observe and obtain mental reps for certain periods.
While Phillips gradually works his way back, Terrence Brooks has been a more visible presence in the defensive backfield. The 28-year-old veteran joined the club in 2019 and saw limited action defensively.
"All you can do is go out here and work each and every day. You're not promised anything. And you're going to get what you earn," observed Brooks in a recent video conference. "My ideal is to go out and be better than yesterday and keep stacking good days... It's all about the moment."
Of course, New England's top choice in the 2020 draft class, safety Kyle Dugger, stands out in part because of his imposing size (6-2, 220), but also his increasing playmaking ability, as noted by head coach Bill Belichick in a recent Q&A session with the media.
"Kyle's a smart kid and he works really hard. He takes coaching well and you can definitely see improvement, I would say not only from day-to-day, but in some cases from play-to-play. I think he's got a good understanding of football and he's a pretty instinctive player, so when you tell him something, he usually understands what you're talking about, especially if he's had any chance at all to experience it before.
"It's going to get harder than what it is now and it's going to get a lot harder. So, we'll see how all that goes as the degree of difficulty climbs."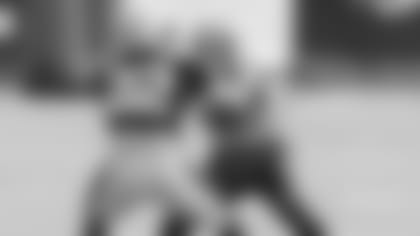 Special teams stalwart Cody Davis is also showing he can provide competent depth as a defender if needed.
"It's been great. I don't think there are any egos [among the Patriots' safeties]," Davis maintained in a recent media interview. "You just come to work every day, trying to learn, really, from anybody, especially Devin, who's been here a long time. I'm trying to pick his brain, see how we run the defense."
Jones supported Davis' claims about McCourty, emphasizing, "Devin's a leader. He's been a leader for years on this defense. That helps, to have that voice of leadership and making calls and getting everybody on the right page."
"Even though it wasn't the usual spring," Devin noted about the COVID-shortened offseason activities, "the new guys fit in well… I feel like this group is starting to bond. Obviously, it takes time, but being out there on the field, communicating, we've had everybody play together so far. We're continuing to work on our communication. We have a lot of guys outside at corner returning, so, it makes it easier with the veteran leadership of those guys, into the safety position group."
And with Gilmore playing at a high level once more, New England's secondary should be the Patriots' primary strength on defense.
"The one thing I notice about Steph is, he's really never satisfied," Pellegrino observed. "He feels like he's got to go out there and earn it every single day. He really brings it with intensity, focus on the field, his preparation is off-the-charts… and then, having good camaraderie with the guys around him allows him to play fast and loose. His dedication to the game and his intensity in practice really help him on game day."
"We have to bring our own energy every day," Gilmore emphasized recently. "We're pushing each other as a team, and that's what it comes down to... People come, people go, and you have to adjust and control what you can control. I'm going to control what I can control and try to make plays for my teammates."