There are some obvious differences between the Julian Edelmanof 2009 and his 2010 model.
First, there's his physical appearance.
In '09, he was a clean-cut rookie with a buzz cut. This year, Edelman is significantly more … shall we say … hirsute. His flowing mane rivals that of his locker room next-door neighbor, Tom Brady. And he is unabashedly wearing what can most politely be described as a 1970s-style mustache, which mysteriously seems to be de rigueur among professional athletes these days.
Fashion faux pas aside, there is a more serious contrast between Edelman's first year in New England and his second: his statistical output.
The first time he touched the ball in a Patriots uniform, in the '09 preseason opener at Philadelphia, he returned a punt 75 yards for a touchdown. By last season's end, the college QB-turned-NFL wide receiver was tied for third on the team in receiving with 37 catches and fourth in yardage with 359. He was averaging just under 10 yards per catch and drew considerable praise and comparisons to the man he was often replacing in the lineup – All-Pro Wes Welker.
In his sophomore season, Edelman's receiving numbers have slumped. Heading into the regular season finale, he had just four catches for a grand total of 14 yards. His average yards per catch is a paltry 3.5. More disconcerting is the number of drops Edelman has had, particularly in crucial situations (e.g., third downs) and on passes that appeared to be routine.
To his credit, Edelman didn't recoil from questions about his dip in performance, even when asked to identify what's caused him to drop the football so often.
"It's just … those plays … I don't know," he struggled for words. "It was nothing mechanical. Just gotta make the play.
"Things have changed, but last year, realistically, I was Wes' backup. I got most of my numbers when he was out of the game."
On the question of how he's dealing with the issue, Edelman's reply was more philosophical than empirical.
"Gotta have a short memory. You know, if I would've made those plays …" his voice trailed off momentarily as he reflected on his miscues, before refocusing and adding, "I mean, you gotta have a short memory, regardless if you do well or do bad. It's the nature of the game. You have to move on and keep on working. You're going to have those kind of days."
The fact remains, this seventh-round draft pick is still a contributing member of the 13-2 Patriots, who have the top seed in the AFC playoffs. He must be doing something right to keep his job.
"Well, you know," head coach Bill Belichickpointed out, "he's had good production in the punt return game, really, throughout the course of the year when he's had an opportunity."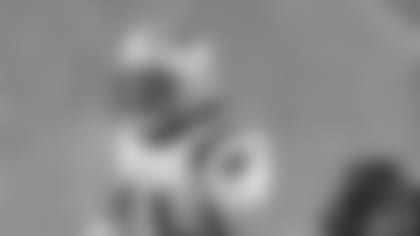 ]()The numbers would appear to validate Belichick's assertion. Edelman has fielded 17 punts this season, returning 13 of them for an average of 12.3 yards. That puts him in the top third of the league among players with double-digit returns. His long of 42 (versus Chicago in a snow storm) would've been topped by a spectacular touchdown return in that game, were it not for an ill-timed blocking penalty on the play.
This is in marked contrast to the first time he fielded punts at all, as a rookie in his first training camp. Edelman fumbled the first two punts that came his way. He has made considerable progress in that area ever since.
"I mean, I've gained experience every time I've gone out there," Edelman maintained. "The experience you gain, the more you feel like you can do it better. So, I'm just happy that I have the opportunity to go out there and return punts for the team."
Which is not to say that the Patriots – or Edelman, for that matter – have abandoned hopes for him as a pass catcher.
"Yeah. I'm a confident player," he insisted. "If I can go out there and do it, my time will come here soon. I've just got to be prepared and ready to do it."
"We haven't been able to get him started [on offense this season]," acknowledged Belichick. "We still have a lot of confidence in Julian and I'm sure that when he gets his opportunities, his production will come offensively as well."
For the time being, Edelman is doing his best to maintain a positive outlook.
"Tell you the truth, I'm just happy to be on the team. Like you said, I was a seventh-round draft pick. You know, I have a job and my role has changed a little bit, but I'm just happy to be part of the team and contribute in any way that I can. And if that's on scout team, it's that … or returning punts, it's that. Whatever the coaches ask me to do. Just happy to have a job.
"We're winning football games, and that's all that really matters," he added. "I'm not tripping or anything. We're winning football games. That's all that matters to me."
Think that's just lip service? Think again.
Edelman hasn't been to the barbershop since February, and though he trimmed down the full beard he was sporting earlier in the season, the mustache remains.
Edelman grinned as he stroked his stubbly chin.
"We've got this win streak going … can't shave it now."
Thu12/30 Practice Notebook