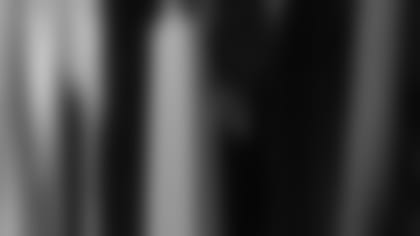 ]()
             New England played Miami even for the first 27 minutes of Sunday's game. Then everything fell apart and got very ugly as the Dolphins rolled 30-10 by beating the Patriots in every facet of the game.  

With less then three minutes left in the half, the score was tied 10-10. Jay Fiedler began a drive at his own 36-yard line one series after being held to a three-and-out. It took just eight plays for Fiedler to direct his team 64 yards for a touchdown that gave his team the lead for good.
On first down Fiedler hit running back Lamar Smith on a short pass that Smith turned into a 13-yard gain. Smith followed with a 12-yard run up the middle to put Miami at the Patriots 39-yard line. Fiedler sandwiched three runs for 15 yards around a 4-yard run by Smith, setting up a first down at the 14-yard line. Fiedler closed the drive by hitting tight end Jed Weaver on a fade route in the end zone over linebacker Tedy Bruschi, giving the Dolphins a 17-10 lead with seven seconds left in the half.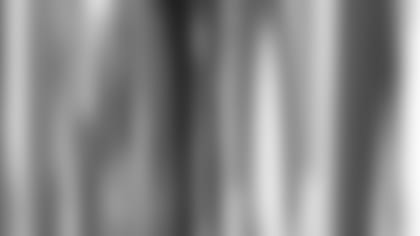 ]()
             Miami never gave the Patriots a chance to get back in the game. Receiving the ball to start the second half, the Dolphins held the ball for nearly half of the third quarter. A 12-play drive that included nine running plays wore down the New England defense and ran off seven minutes and two seconds before Olindo Mare extended the Miami lead to 20-10 with a 24-yard field goal.  

The Patriots offense responded with a three-and-out, given the tiring defense no time to catch its breath. After Miami drove 30 yards, New England forced them to punt. Punter Matt Turk pinned the ball inside the Patriots 5-yard line at the 3. After getting himself some breathing room with a first down, Tom Brady couldn't handle a snap from center Damien Woody at his own 14-yard line. As the ball fell, guard Grey Ruegamer kicked it with the back of his foot all the way into the end zone, where defensive end Jason Taylor recovered it for a Miami touchdown that made the score 27-10 and effectively sealed the game.
"We just got our butts kicked today," Head Coach Bill Belichick said. "I thought that Miami played a really good football game. We just didn't play as well as they did, not even close. We gave away a lot of points and just handed them a lot of opportunities. We handed them some points on the board, and you can't do that against a good football team. They ran the ball well. They made a couple plays in the kicking game that were big plays. Defensively they kind of stifled us. They were just a better football team in every phase of the game. No ifs, ands or buts about it."
]()
             The game actually started out very promising for the Patriots. On Miami's first play from scrimmage, linebacker Mike Vrabel picked off Fiedler. Vrabel returned his first career interception to the Dolphins 9-yard line. One play later running back Antowain Smith right off the right side of the line for a touchdown that put New England up 7-0.  

The lift was short-lived. Miami responded with an 80-yard touchdown drive on the strength of running back Lamar Smith. Smith, who finished the game with 143 yards on 29 carries, ran eight times for 55 yards on the drive. He capped the possession, which lasted more than nine minutes, with a 7-yard run around the right end to knot the game.
The possession wore down the New England defense. Temperatures on the field were well over 100 degrees throughout the game, and the Patriots seemed to tire quickly. Miami finished with more than 200 rushing yards, a big disappointment following the Patriots performance against Indianapolis a week ago.
Neither the offense nor special teams helped the defense. Shortly after Smith's game-tying touchdown, the normally sure-handed Troy Brown muffed a punt at his own 10, which Miami recovered. The defense did well to keep the Dolphins to a field goal, but highlights were few a far between after that.
"We need to learn from some of the mistakes here today," Belichick said. "More importantly, I would say we need to refocus and reenergize our efforts toward a more efficient football game. We can't be turning the ball over. We can't have penalties that cost us a lot of field position. We can't be giving the other team opportunities that just make it hard for us to overcome. We can't be donors. We can't donate stuff to our opponents. We have to make them work for it. That's where it starts. We were too generous."
With his second quarter field goal, kicker Adam Vinatieri went over the 600 point plateau for his career. He finished the game with four points, upping his total to 602, third best in team history.
Guard Joe Andruzzi suffered a knee injury, but Belichick did not have any word on how serious the injury was. Andruzzi was initially replaced by rookie Kenyatta Jones, but then Ruegamer came in.
Bruschi also suffered a knee injury late in the game, but Belichick had no word on him either.
NOTE: Click here to listen to Patriots Head Coach Bill Belichick's Live Post-Game Press Conference.