At least it's finally April. When mock drafts (hopefully) start to make some sense. Free agency signings have slowed to the third tier, the NFL's annual meeting is over, and the parade of pro days are starting to wind down. In three weeks and a day, it'll be time to end the suspense and start picking players in Nashville.
When we last did a mock draft in early March, the league's scouting combine had just ended. Antonio Brown was still a Steeler. Odell Beckham Jr. remained a Giant. Case Keenum hadn't reached Washington and Rob Gronkowski had yet to retire in a blaze of appreciation for his stellar nine-year career in New England. The only constant in the NFL is that it's ever-changing.
Roughly a month later, let's take another crack at how things will go down the night of April 25. But first, our familiar reminder, your results may vary: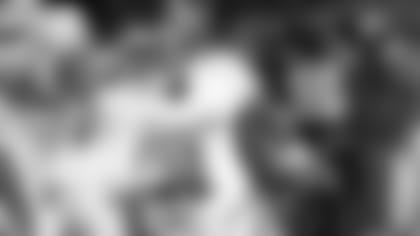 Kyler Murray, QB, Oklahoma: I took in a little of Kliff Kingsbury's performance during the coaches/media breakfast at the NFL's annual meeting in Phoenix last week and nothing the rookie Cardinals coach had to say scared me off of Murray going to the Birds at No. 1. "He's one of the better dual-threat players to ever play,'' Kingsbury said of the Heisman winner. Josh Rosen, pack your bags.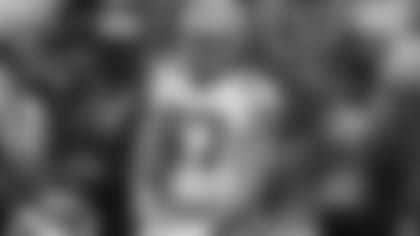 Nick Bosa, DE, Ohio State: The 49ers traded a 2020 second-round pick for Chiefs edge rusher Dee Ford last month and now find themselves in position to take the best pass rusher in this year's pass-rusher-rich draft in Bosa at No. 2. Some no-brainers are better than others, and suddenly San Francisco's lagging defensive front can bring the heat.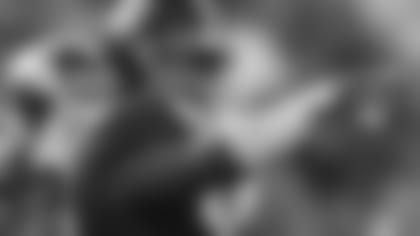 Quinnen Williams, DT, Alabama: The Jets have options to consider. They'd prefer to deal down and recoup some picks lost in the 2018 Sam Darnold trade-up. But if they stick, the pick is on defense, after adding Le'Veon Bell, Jamison Crowder, Josh Bellamy and Keleche Osemele on offense last month. Edge rushers Josh Allen and Montez Sweat will be tempting, but I'm not bailing on the choice of the disruptive Williams, who's one of the safest picks in this draft.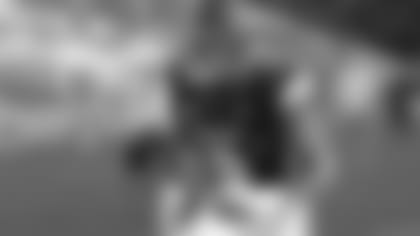 Montez Sweat, Edge, Mississippi State: A pick Al Davis would love. Sweat is a freakishly good athlete who crushed the combine and adds back some of the much-needed edge rush that Oakland subtracted from its roster with the Khalil Mack trade last summer. We know the Raiders want to trade down with at least one of their three first-round picks, but likely not this one, given they can choose between Sweat and fellow edge rusher Josh Allen of Kentucky.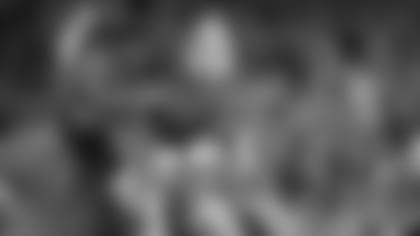 Josh Allen, Edge, Kentucky: LSU linebacker Devin White, Florida offensive tackle Jawaan Taylor or even over-sized Mississippi receiver D.K. Metcalf could be the Bucs' choice. But an elite pass rusher trumps all those players when it comes to value and Tampa Bay should be smart and play to the strength of this draft.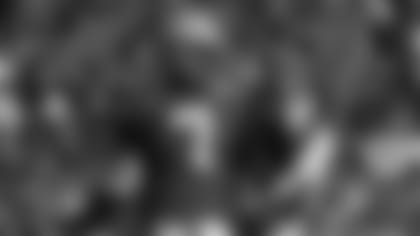 Dwayne Haskins, QB, Ohio State: If one of the top three edge rushers — Bosa, Sweat or Allen — should somehow fall to them, then the Giants will face a potentially tough call. But in this scenario, it's Haskins without a second thought and you worry about the pass rush later. Maybe he'll sit a year behind Eli Manning and maybe he'll replace him in Week 11 — a'la Kurt Warner and the rookie Manning in 2004 — but Haskins becomes the long-sought successor to No. 10.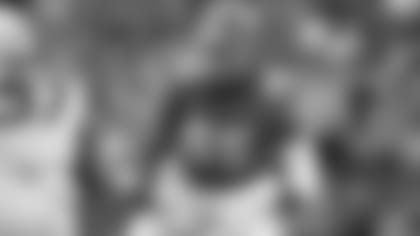 Jawaan Taylor, OT, Florida: The Jaguars wasted zero time locking up ex-Eagles quarterback Nick Foles in free agency (#asexpected), and that brings clarity to the No. 7 pick. Protecting your investment at quarterback becomes Job 1. Jacksonville gets a plug-and-play starter at right tackle who can also run block with a vengeance for the run-heavy Jaguars.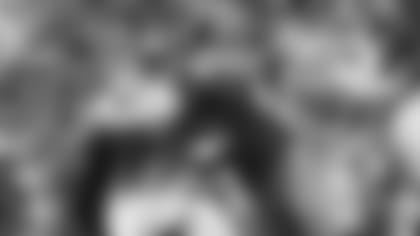 Devin White, LB, LSU: The Lions added a star to their defensive line with ex-Patriots pass rusher Trey Flowers given big money in free agency, and now they can bolster another unit on defense with one of the draft's most special prospects. White is a three-down linebacker who can do it all and some say he has edged past Michigan pass rusher Rashan Gary on Detroit's wish list.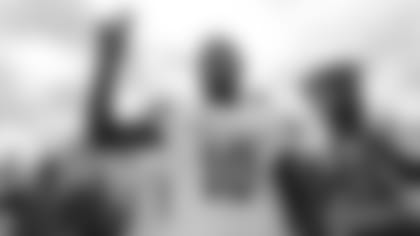 Ed Oliver, DT, Houston: The Bills went big time for offensive line help in free agency, allowing them to now turn their attention to defensive line in the draft. Oliver is a superior athlete who could become the AFC's version of Aaron Donald and he'll add disruptive inside pass rush to a team that saw veteran defensive tackle Kyle Williams retire after last season. As much as the Bills need receiving talent, Oliver can't be passed up.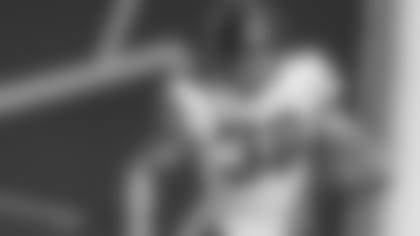 T.J. Hockenson, TE, Iowa: No Drew Lock? Nope, not this time. Maybe in our next mock the Missouri quarterback will be linked again with John Elway and the Broncos. For now we're giving Denver the draft's most talented tight end, who seems to be rising in value as the draft looms. If Joe Flacco has any chance to make some comeback-season magic in the Rockies, he'll need more than Courtland Sutton to throw to.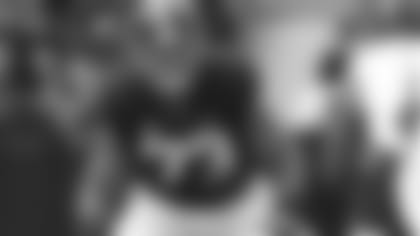 Jonah Williams, OT, Alabama: If the Bengals really have changed direction and styles under rookie head coach Zac Taylor, then quarterback Drew Lock could be the choice here, signaling the beginning of the end of the team's Andy Dalton era. But Taylor has said he likes Dalton and I don't think he's blowing smoke. We'll give Cincinnati some needed offensive line help, with the versatile and tough-minded Williams stepping in as a starter from day one.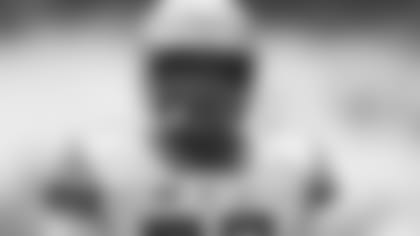 Brian Burns, Edge, Florida State: The Packers could go a lot of different ways with this pick. Tight end, receiver, defensive tackle or linebacker could get the first-round love. But to repeat, in the rare draft that is rife with quality pass rushers, it's wise to try and come away with one of them. Burns is a fast and athletically gifted prospect who helps add the edge rush that the departed Clay Matthews once provided in Green Bay.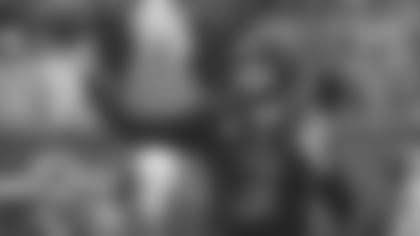 Drew Lock, QB, Missouri: With no Teddy Bridgewater signing or Josh Rosen trade materializing, the Dolphins were forced to fall back on the well-traveled Ryan Fitzpatrick in free agency. If ever there's a short-term answer at the game's most crucial position, the wildly inconsistent Fitzpatrick is it. So give Miami's the draft's third-highest rated quarterback and welcome him to the AFC East as the next guy up in the quest to beat Tom Brady and the Patriots, joining the Jets' Sam Darnold and Buffalo's Josh Allen.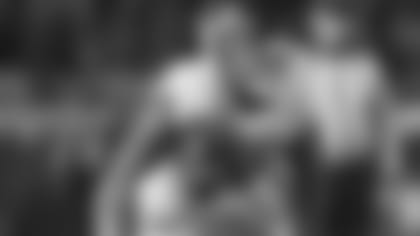 Cody Ford, OT, Oklahoma: The Falcons surrendered 42 sacks of Matt Ryan last season and stopping the bleeding on that front has to be the priority. Ford is a well-regarded pro-ready prospect who can slide in at either right tackle or guard and instantly upgrade the protection quotient in Atlanta.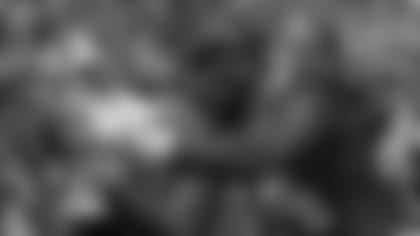 D.K. Metcalf, WR, Mississippi: Somebody in the draft's opening 20 picks is going to talk themselves into swooning over Metcalf's freakish measurables, and that kind of sounds like something Washington would do. I'd be wary that Metcalf has a thick, chiseled body and too-thin track record, and opt instead for Iowa tight end Noah Fant at No. 15. But Washington has been known to follow its own advice almost exclusively.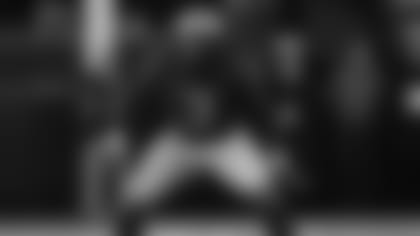 Rashan Gary, DE, Michigan: Gary was thought to be going higher than this for most of the draft season, but the Panthers would love it if he lingers on the board until their pick rolls around. He's a proven commodity who excelled for the Wolverines and his athleticism and speed will upgrade a Carolina defensive front that is in need of more pass rush burst from the edge, while remaining stout against the run in the NFC South. Gary is a nice fit for the Panthers and provides excellent mid-round value.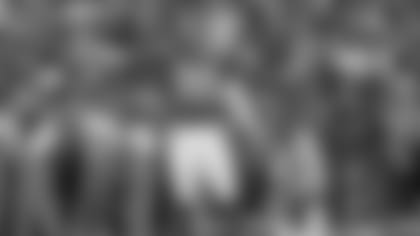 Clelin Ferrell, Edge, Clemson: The G-Men darn well better make great use of the first-rounder they got from Cleveland in the Beckham trade. Because you just know the folks who write the back-page headlines in Gotham are going to be keeping track of what No. 17 brings. An offensive tackle like Andre Dillard of Washington State makes sense given Eli Manning was dropped 47 times last season, but I think general manager Dave Gettleman gets his pass rush help in Ferrell, who is a three-down defensive end who has plenty of upside.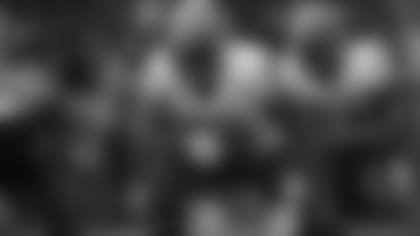 Andre Dillard, OT, Washington State: I'm old enough to remember when the Vikings had a Pro Bowl-studded offensive line and didn't seem in perpetual need at the position. (Yeah, I know, it was in the late '90s. But like I said, I'm old). Dillard is a strong pass blocker who can start as a rookie tackle and his athleticism should allow him to refine his run blocking skills once he's in the NFL.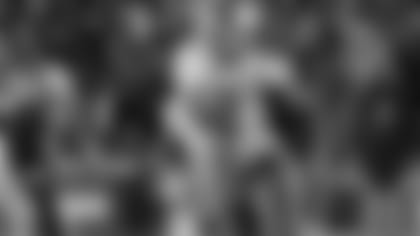 Christian Wilkins, DT, Clemson: This is another slot where Iowa tight end Noah Fant might go, but Wilkins is an intriguing option who also plays a position of need for the Titans. Wilkins is a proven and polished product coming out of an elite program and the tandem of him and Jurrell Casey in the middle of Tennessee's defensive line would continue the Titans' defensive upgrade this offseason.
Greedy Williams, CB, LSU: I've got Steelers fatigue. So I'm not going to over-think this one. Pittsburgh always needs cornerbacks. Williams is available and for the most part considered the cream of this year's lackluster cornerback crop. Thus, Mike Tomlin gets Greedy.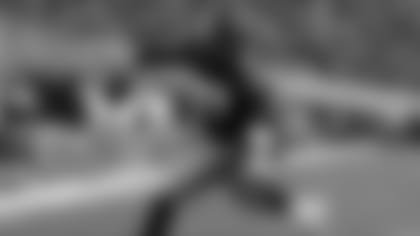 Noah Fant, TE, Iowa: The Seahawks could certainly dip into the late-first-round talent pool at safety, and there are several attractive options there in the wake of Earl Thomas joining Baltimore in free agency. But this feels about the range of where Fant should go, and Seattle could use his play-making skills to add another weapon to Russell Wilson's passing game.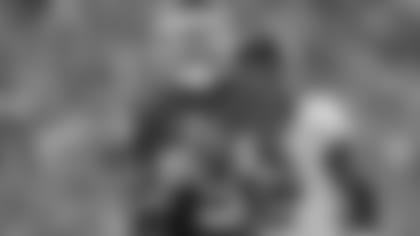 Marquise Brown, WR, Oklahoma: Brown is a bit of a risk given his lisfranc foot injury hasn't completely healed yet, but Ravens general manager Eric DeCosta said this week it's important that Baltimore takes some swings on receivers in this draft. Brown's deep speed appears well-matched for Lamar Jackson's ability to loft the ball and let his receivers run under it, and that connection would add a much-needed element to the Ravens passing game. If not Brown, receiver still seems the position in line for help at No. 22 for Baltimore.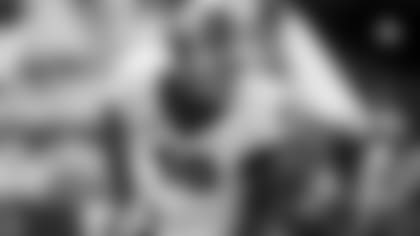 Deandre Baker, CB, Georgia: If there's an offensive lineman the Texans think they have to have, they'll likely go that route. Otherwise Houston lost a slew of defensive backs this offseason and added only cornerback Bradley Roby in free agency. Baker or Washington cornerback Byron Murphy would be strong options for the Houston secondary, with both featuring proven track records of success. Baker is an aggressive cover man with strong ball skills.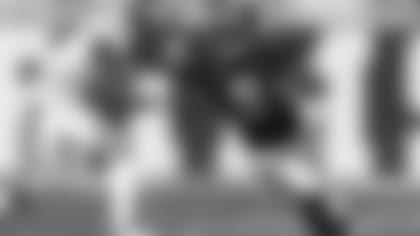 Josh Jacobs, RB, Alabama: Jacobs improved his slow 40-yard dash time at Alabama's second pro day (the Tide is so good they get two of 'em) and he'd be another strong addition to a Raiders backfield that recently added Isaiah Crowell and might have Marshawn Lynch returning to play in 2019. Jacobs is the only running back who has a chance to go in the first round, and he'd add another play-making threat for quarterback Derek Carr to rely on.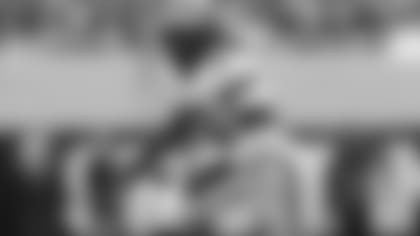 Devin Bush, LB, Michigan: The trade for Bears running back Jordan Howard takes the first-round focus off that position, which is fortuitous because we just had the Raiders selecting Josh Jacobs at No. 24. In Bush, the Eagles find the draft board delivering a quality prospect at a position of need, helping Philadelphia replace the departed Jordan Hicks. If not Bush, offensive tackle is the obvious need position to address at No. 25 (Mississippi's Greg Little, perhaps?)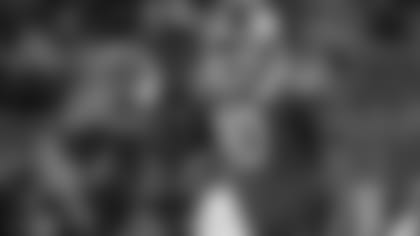 Dexter Lawrence, DT, Clemson: How exactly did the Colts' roster go from painfully thin to sitting pretty in the span of about a year? Indianapolis could use a receiver and maybe Arizona State's N'Keal Harry or Ohio State's Parris Campbell will be the choice. But Lawrence is great value in this slot and his tremendous size and athleticism would help the Colts' power up in the middle of their defensive front.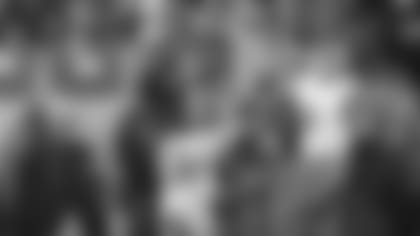 Byron Murphy, CB, Washington: Look for the Raiders to shop this pick, especially if there's a team eager to come up and select Duke quarterback Daniel Jones. But if Oakland stays put, I'll give them Murphy, one of the top two cornerbacks in the draft. Jon Gruden is of the belief you can never have too many quality cover men in today's pass-happy NFL. Especially in a division that features Patrick Mahomes and Philip Rivers.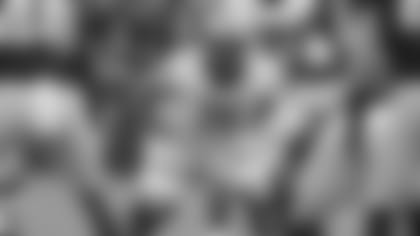 Chris Lindstrom, G, Boston College: The Chargers conceivably could be the team that makes Duke's Daniel Jones the fourth quarterback taken in the first round, but I'm not banking on it. The Bolts have some issues on their offensive line, and an option such as Lindstrom, the rising Boston College star, Mississippi tackle Greg Little or Washington's Kaleb McGary could prove to be the more likely choice.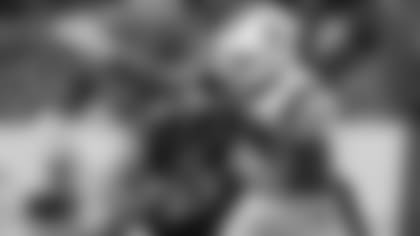 Jaylon Ferguson, Edge, Louisiana Tech: With no Dee Ford or Justin Houston around any more in Kansas City, the Chiefs just had 22 sacks removed from the 2018 roster. That spells a pass rusher as the primary need in the draft and Ferguson is a small-school prospect with huge upside. He rung up 45 sacks at Louisiana Tech and that has definitely gotten the NFL's attention.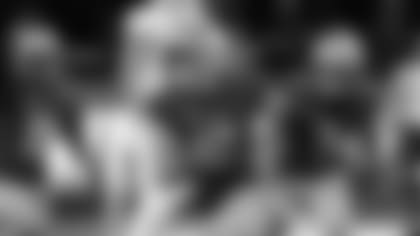 Taylor Rapp, S, Washington: The Packers did good work in helping their pass rush in free agency, adding edge linebackers Preston Smith and Za'Darius Smith. They also signed ex-Bear Adrian Amos as a free safety, but could use Rapp to line up beside him, adding his versatility, instincts and stout tackling to the secondary. Mississippi State's Johnathan Abram and Florida's wonderfully named Chauncey Gardner-Johnson are the other top safety prospects to know for Green Bay.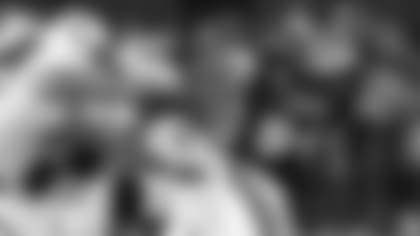 Jeffery Simmons, DT, Mississippi State: Tearing his ACL in February probably cost Simmons a top-15 draft slot, but the Rams might benefit from his misfortune. Ndamukong Suh isn't coming back to Los Angeles and Simmons would give the Rams a long-term starter to wreak havoc next to Aaron Donald in the defensive interior. Even if L.A. gets nothing out of Simmons as a rookie, it might wind up being a heist of a pick.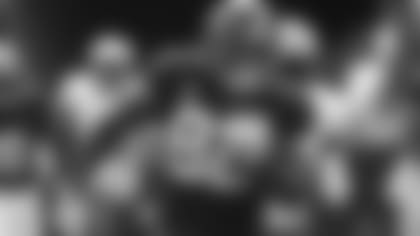 Irv Smith, TE, Alabama: No Gronk means I'm buying the Patriots could look in the direction of the draft's third-highest rated tight end, who happens to come out of the Nick Saban-led Alabama program that Bill Belichick is fairly well tapped into. Like Gronkowski, Smith is both a blocker and a receiving threat who can stay on the field no matter the situation. Unless there's a pass rusher available who intrigues New England, Smith's versatility combined with the Patriots' need for passing-game weapons could carry the day.