With Memorial Day marking the unofficial start of summer, it's a reminder by the time summer wraps up with Labor Day weekend, the start of the NFL's 2019 regular season will be just three days away. And we're exactly 100 days shy of the real fun, that first topsy-turvy Sunday of the regular season, when the defending champion Patriots open at home against Steelers on the night of Sept. 8, hanging their record-tying sixth Super Bowl banner in the process.
With so much already in the books this offseason, including free agency and the draft, and OTAs well underway, let's power rank the league from where things stand today. Going in reverse order (to build suspense and keep you reading?), here's how the NFL's landscape looks in late May. A reminder, as always, your results may vary: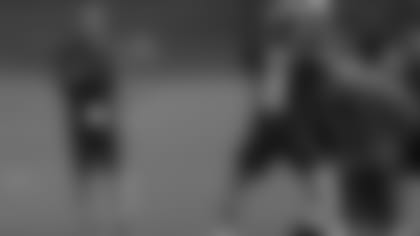 It has been anything but a confidence-inspiring offseason for the G-Men, with the puzzling Odell Beckham Jr. trade, the curious Landon Collins departure and the continued propping up of the Eli Manning era at quarterback. Only time will tell if Daniel Jones was over-drafted at No. 6, or if he's the answer to prayers in New York, but the reality is he may not wind up impacting the 2019 season much at all. The offensive line is finally better, but there are a host of new faces and questions on defense. Those two Super Bowl wins under Tom Coughlin feel forever ago these days.
Kyler Murray will be undeniably fun to watch in Kliff Kingsbury's offense. After that, who knows? But it's hard to imagine anything but another last place finish in the NFC West for a Cardinals franchise that has largely lost its way the past three years. Arizona had a nice draft, especially at receiver, but then along comes the Patrick Peterson gut punch in the form of a six-game PED suspension. If Murray is rookie-of-the-year great, hope will be re-born in the desert. But for now this looks to be a five-win team at best.
I'm not as pessimistic as most about the Dolphins, and I believe Josh Rosen gives them more potential at quarterback than they've had for quite some time. Brian Flores isn't wired to lead a tanking team, and he'll keep over-matched Miami competitive and focused on maximizing what it does best. We just don't know what part of the game that is at this point, because the Dolphins have undergone wholesale changes and wisely started stockpiling resources for 2020 and beyond. It's a rebuild in South Florida to be sure, but it's not an unsightly cave-in job.
There's genuine excitement over new head coach Zac Taylor emanating from the Bengals locker room, but in part that speaks to just how stale and tired things had grown in the later years of Marvin Lewis's almost-inexplicable 16-season run. Taylor is going to give Andy Dalton another go at quarterback and we'll see if the ex-Rams assistant can rejuvenate Dalton's so-so game. The Bengals might be more watchable and entertaining, but relevancy in the AFC North is probably at least a year or two away.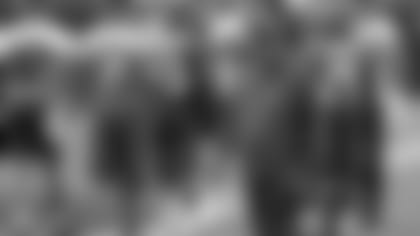 Bruce Arians helped guide the Chuck Pagano-less Colts to the playoffs as their interim coach in 2012 and then a year later led the Cardinals to a 10-6 mark in his first season on the job in Arizona, so a fast start and big bounce-back year for the Bucs wouldn't be a stunner. That said, so much of what transpires in Tampa Bay this season depends on what Arians can coax out of the wildly inconsistent Jameis Winston at quarterback. The fit between Arians and Winston seems right, and offensive coordinator Byron Leftwich is a plus as well. But Tampa Bay's in a loaded division with a defense that is undergoing significant changes in personnel and scheme, and that could require patience for a coaching staff looking for a quick fix.
There were undeniable highlights to this offseason in Washington, with the drafting of potential franchise quarterback Dwayne Haskins and fellow first-round pick and pass rusher Montez Sweat, and the free-agent signing of veteran safety Landon Collins. But it always feel like a year-to-year plan for this perennial underachieving franchise, and this could shape up as make-or-break week-to-week referendum on the Jay Gruden coaching era this season. The infusion of youth on defense at least gives Washington the hope of competing with Dallas and Philadelphia in the NFC East.
I guess we'll know the ongoing Foxboro-fication of the Lions is complete when they change their helmet logo to Pat the Patriot. Matt Patricia and Bob Quinn have gone all in on what they know, signing Trey Flowers and Danny Amendola and bevy of other ex-Pats, but as history teaches us, New England's expertise doesn't always travel. Detroit has decided to emphasis defense and a running game as the path to victory, and adding T.J. Hockenson and Jesse James at tight end provides some muscle for running the ball without losing anything in the passing game. But when I size up the NFC North, I like the Packers, Vikings and Bears' playoff chances considerably more than Detroit's.
Are the Jets better? Unquestionably. But it's always more intrigue-laden than it should be in Florham Park, and this offseason's Adam Gase for Todd Bowles swap out on the coaching front, combined with the Le'Veon Bell bidding war the Jets waged against themselves and the late firing of general manager Mike Maccagnan conspired to again cast a confusing backdrop around the franchise. If rookie first-round pick Quinnen Williams is a beast on the defensive line, new defensive coordinator Gregg Williams brings attitude and instant impact to his side of the ball, and Sam Darnold takes a significant second-year step at quarterback, the Jets could contend for a wild-card slot. Maybe. But it'll take a lot of dominoes to fall right, and when does that happen for New York?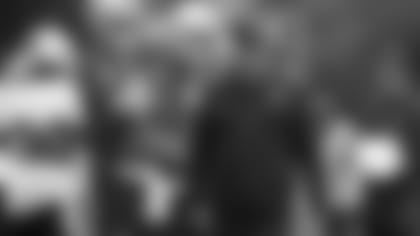 Year two of the Jon Gruden comeback tour has to register as an improvement simply because it can't get worse than the dismal reality of 2018 in Oakland. At least these Raiders shouldn't be boring, with Antonio Brown around to let us know if Derek Carr is going to cut it as his quarterback, three first-round picks (including running back Josh Jacobs) fighting to make their presence felt, and Oakland finally spending its final season (we think) in its historic Bay area home. The Raiders' schedule is ridiculous — they go 48 days without a home game, plus play in London — but there is reason for optimism that better days lie ahead in Las Vegas.
Here's the deal in Denver this season: If Joe Flacco is still the quarterback John Elway thinks he is, the Broncos could contend in the rugged AFC West. But not many outside observers seem to believe Flacco has any 2012 magic left in him, and it's just another stop-gap measure at the game's most crucial position for the Broncos. I trust new head coach Vic Fangio to have Denver's defense ready to do its job, but it's going to come down to how well Flacco performs and if the Broncos offensive line steps up it play under the direction of new, well-respected line coach Mike Munchak.
The Panthers are another team that has its 2019 projection almost entirely dependent upon the state of its starting quarterback. Can anyone really say where Cam Newton's game will be this season after a pair of shoulder surgeries in recent years? As Cam goes, so go the Panthers, and his health is everything to Carolina's playoff chances. The Panthers did get busy on their need for pass rushers, signing veteran Bruce Irvin and drafting first-rounder Brian Burns of Florida State. But rushing the passer and protecting the passer are the keys to Carolina reversing that ugly second-half slide of last year.
I could make a case I have the Jaguars way too low, or perhaps a bit too high, and that's the problem with a club that has wildly different identities the past two seasons. Which version was real? Nick Foles is on hand at quarterback to hopefully steady things out in Jacksonville on offense, but it may be a bigger job than even he can handle roster-wide. Jalen Ramsey and Leonard Fournette were detriments last season, not positives, and then elite linebacker Telvin Smith gives up the game this offseason in a move no one saw coming, not even the team. Until further notice, I'm not buying what these Jaguars are selling.
You wonder if a hangover from that brutal Week 17 home play-in loss to the Colts is going to stick with the Titans a bit this year, given how much was on the line and how short Tennessee came up with Blaine Gabbert at quarterback for the injured Marcus Mariota? This is a get-it-done-or-move-on type of season for Mariota in Nashville and we still don't know if he's an elite quarterback or a bit of a tease who will never put it all together and keep it that way. He's got some better receiving weapons this year in veteran Adam Humphries and rookie A.J. Brown, but once again it's up to Mariota to stay on the field and live up to his lofty draft status.
Tell me if Jimmy Garoppolo is going to look like a top 10 quarterback the year after his season-ending ACL surgery and I'll tell how far these 49ers can rebound in 2019. Because when he's been healthy and in the lineup, San Francisco went 6-2 with him over the course of 2017-2018. Without him they were pretty much helpless. But the talent level on the 49ers roster has taken an exciting leap, with the draft yielding Nick Bosa, Deebo Samuel and Jalen Hurd, and veterans Dee Ford and Tevin Coleman coming via trade and free agency, respectively. The Seahawks and Rams don't figure to regress in a major way in the NFC West, but the 49ers with a healthy and effective Garoppolo can't be over-looked.
No promises in late May, but I may pick the Bills to earn a wild-card berth out of the AFC East for the second time in three seasons. I don't want to over-sell them, so I'm keeping them in the high teens for the time being, albeit with a reminder they have some ceiling room remaining. Buffalo's defense is well-coached, and the addition of first-round defensive tackle Ed Oliver makes it even more formidable. On offense, Josh Allen needs to smooth out his ups and downs in year two, but with a significantly rebuilt and upgraded offensive line and weapons like Cole Beasley, John Brown and old pro Frank Gore on hand, Buffalo's offense should have more ways to legitimately cause trouble for a defense.
The Falcons think they've fixed their problematic offensive line, drafting guard Chris Lindstrom of Boston College and tackle Kaleb McGary of Washington, and now they've got a projected front line of five former first-round picks to protect Matt Ryan. That and the re-hiring of offensive coordinator Dirk Koetter to replace the departed Steve Sarkisian has fueled hopes that last year's non-playoff struggles were a one-year aberration and not the beginning of a decline. I'm convinced the Falcons are contenders again, but I'm not putting them on my Super Bowl short list just yet, although that level of pressure is prevalent in Atlanta. It's a big year for Dan Quinn, Ryan and everyone who's in a position of impact for Arthur Blank's franchise.
I'm putting Mike Tomlin's team squarely in the middle of my pack, because how can we really know how this experiment in addition by subtraction is going to play out in Pittsburgh? Without Antonio Brown and Le'Veon Bell, two of the main sources of drama have been removed from the roster, but so has a ton of play-making talent. This remains a potent offense, but look for the Steelers to re-invent themselves into more of the type of club built to prioritize defense and a reliable running game, not just a Big Ben pass-palooza. For the plan to work, top pick Devin Bush has to fill a good bit of the sizable void the 2017 Ryan Shazier injury created.
I could be selling the Vikings a bit short here, because one more win and they would have been a playoff qualifier again last season. But the Super Bowl-or-bust vibe went decidedly bust in year one of the Kirk Cousins era, and now there's real pressure on everyone in purple in 2019. At least Minnesota went out and addressed their woeful offensive line, signing Titans free-agent guard Josh Kline and drafting North Carolina State blue-chip center Garrett Bradbury in the first round. Thumbs up on the second-round selection of Alabama tight end Irv Smith as well, because more weapons for Cousins is the best way to help a quarterback live up to his big-money contract.
Good but never great is pretty much the franchise mantra in Houston, and there might be more of the same on the way in 2019 for the Texans, who almost annually have enough to get to the playoffs but not enough to make much noise upon arrival. The Colts basically embarrassed them at home in the first round of the playoffs, and another playoff drive never really took off. The offensive line was the glaring weak link last season, so Houston drafted Alabama State tackle Tytus Howard in the first round and Northern Illinois tackle Max Scharping in the second, and while they weren't move-the-needle picks, if they work and help the constantly harassed Deshaun Watson stay protected and effective.
As is the case in Cincinnati, the Packers' best hope this season is to feed off the energy and change brought on by the hiring of a young, offensive-minded head coach in Matt LaFleur, who takes over a team that had gone flat toward the end of Mike McCarthy's long run. If Aaron Rodgers isn't motivated to show the league he's rejuvenated and still has greatness in his game, he'll never be. Outside of third-round tight end Jace Sternberger, there's not much new on offense, but Mike Pettine's defense got a much-needed injection of speed with the additions of free agents Preston Smith and Za'Darius Smith, plus the drafting of edge rusher Rashan Gary and safety Darnell Savage. I think the Packers are once again playoff-bound in the tightly bunched NFC North, but it starts with how well LaFleur and Rodgers click.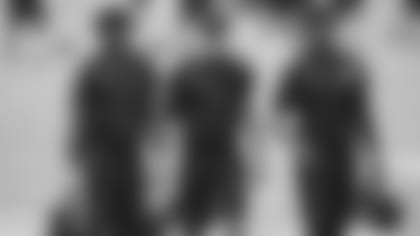 If you thrill to speed on offense, the Ravens are your team this season. Lamar Jackson now gets to work with rookie receivers Marquise Brown and Miles Boykin, plus rookie running back Justice Hill. Add in veteran running back Mark Ingram in free agency and these are not the same old Ravens. And that's part of the problem, at least on defense, where stalwarts like Terrell Suggs, C.J. Mosley and Za'Darius Smith are all gone in the defensive front seven. The offense could RPO opponents to death, but Baltimore better score plenty, because the holes on defense are there in plain sight.
Heck yeah, I'm buying the Browns' hype. I had to restrain myself from putting them into the top 10. I predicted they'd flirt with .500 last season and they went 7-8-1, which strikes me as the textbook definition for the term. This year, nothing less than the AFC North title will suffice for Cleveland, which went bold and fearless this offseason in the hiring of Freddie Kitchens as its head coach, and then followed that up by trading for game-changing Giants receiver Odell Beckham Jr. And don't forget the Browns have Kareem Hunt at their disposal at some point this season, with the likes of Sheldon Richardson and Olivier Vernon now on hand to bolster the Steve Wilks-coached defense (could Gerald McCoy be next?). Happy days are indeed here again on the shores of Lake Erie.
The talent drain that dominated last offseason continued to a degree in 2019, with Doug Baldwin retiring, Frank Clark being traded and Earl Thomas and Justin Coleman moving on. But nobody in the NFL outside of New England adapts and compensates for change better than the Seahawks and this remains a playoff-contending team in Pete Carroll's 10th season on the job. The Seahawks need newcomers Ziggy Ansah, L.J. Collier and D.K. Metcalf to all show up and produce, but a freshly signed Russell Wilson remains Seattle's ace in the hole and this is not the team in decline that most incorrectly projected last season.
The Cowboys aren't top-shelf Super Bowl contenders in my eyes, but they did win 10 games and the NFC East last season without Travis Frederick or Jason Witten on offense, and both are back in 2019. Newly-signed free-agent receiver Randall Cobb is a useful piece for quarterback Dak Prescott to utilize as well. The young and athletic Dallas defense, with re-signed pass rusher DeMarcus Lawrence, is good enough to keep the Cowboys in most every game. Then it'll be up to Prescott, Amari Cooper and Ezekiel Elliott to be the difference-makers once again on offense. For the most part, that's a formula that should yield another playoff berth.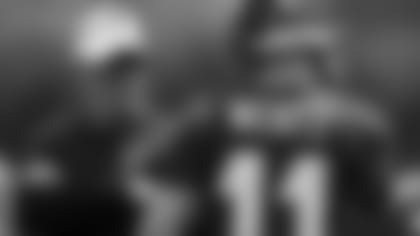 Okay, Carson Wentz, let's see what you've (still) got. It feels like it's been a very strange interlude in Wentz's career, with him missing 13 of the Eagles' past 24 games due to injuries. But now he has the challenge of staying healthy knowing Philadelphia's insurance policy (Nick Foles) is in Jacksonville. Jim Schwartz's defense remains balanced and resourceful, and the Eagles trading for Jordan Howard and drafting Miles Sanders in the second round nicely addresses the weak-link running game that finished 28th overall in 2018. The Eagles only need Wentz to be the Wentz of 2017 to again dream big.
The Bears haven't put together consecutive winning seasons since 2005-2006, early in the Lovie Smith coaching era, and the last three times they've won in double digits (as they did last year at 12-4) they went 7-9, 8-8 and 8-8 the following year. So there's that to at least recognize. This is not an organization that necessarily knows how to stay near the top once it makes the climb. And if I'm a Bears fan, I'm feeling great about the roster, but not entirely convinced that Chuck Pagano can seamlessly replace the departed Vic Fangio at defensive coordinator. The Bears are so good on defense Pagano should be able to keep things rolling, but Fangio is one of the best in the game and won't be an easy act to follow.
When we last saw the Chargers, we watched as they got taken to school by the Patriots offense in Foxboro, with Los Angeles having absolutely no answers for Tom Brady and Co. A week or so after being declared the dangerous team that no one in the AFC playoffs wanted to face, they were gouged to death by big plays in New England. So the Bolts have loaded up on defense, adding veteran leadership in Thomas Davis and youthful talent in draft picks Jerry Tillery (first round defensive tackle) and Nasir Adderley (second round safety). We'll see if that elevates L.A.'s defense to elite and leads to another trip to the NFL's final eight, or further.
So, about Todd Gurley. Anybody know if he's healthy? It felt like the Rams got to the Super Bowl a year ahead of schedule — but enough about the blown call in New Orleans — but now they have the target on their backs in the NFC and let's see how they handle a different kind of scrutiny. Sean McVay will have them scoring enough to win most games, and having injured receiver Cooper Kupp helps with whatever ailed Jared Goff in the Super Bowl. On defense, Los Angeles hopes to get the best that's left from veterans Clay Matthews and Eric Weddle, and return Marcus Peters and Aqib Talib to the elite cornerback tandem they were expected to be. If the Seahawks and 49ers are both better, just winning the NFC West again could be a struggle for the Rams.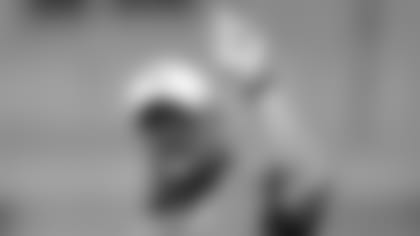 The Chiefs have Patrick Mahomes and that erases a lot of issues right there. But the Tyreek Hill child-abuse investigation makes him a complete question mark this season and somehow I don't think his absence will be compensated for entirely by second-round draft pick Mecole Hardman, the Georgia receiver-return man. Kansas City made up for running back Kareem Hunt after he was cut in December, but Hill is perhaps the NFL's most unique weapon. On defense, new coordinator Steve Spagnuolo's 4-3 scheme has proven to work, at times at least. Kansas City acquired young and legit players in safety Tyrann Mathieu and defensive end Frank Clark, but the pass rush might still miss the traded Dee Ford and the departed Justin Houston.
This is admittedly a lofty neighborhood for the Colts, who 16 months ago looked like they would remain bottom-feeders in the AFC for the foreseeable future. But they just look solid to me at almost every position, with no glaring deficiencies or weak spots. Andrew Luck is playing at an elite level again, coach Frank Reich has a locker room of true believers, and the defense improved with the likes of pass rusher Justin Houston and rookie cornerback Rock Ya-Sin. And keep an eye on all the rookie-class youth at linebacker and the potentially game-changing speed of second-round receiver Parris Campbell. Indianapolis is loaded and once again the Colts — as they always do — might wind up playing a Super Bowl in Miami.
For the 31 other teams in the league, you can take stock of what they have and where they are in late May and pose legitimate questions like, "What are they going to do about this? Or how do they play around that weakness?" But it's an almost pointless exercise with the Patriots, because during the season they always adapt, innovate and get creative in ways we didn't expect or anticipate back in the spring. The Patriots suffered their share of hits this offseason in terms of personnel and coaching departures, with Rob Gronkowski's retirement being the headline loss. But I liked their draft, I like who they have coming back from the 2018 draft, and they are most likely not done building this season's roster. So they're the best in the AFC once again, until further notice.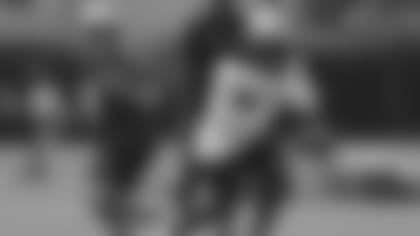 Without the horrible non-call against the Rams, do I believe the Saints go on to win the NFC Championship game and give the Patriots all they wanted in the Super Bowl? Yes and yes. We'll never know how that game would have gone, but I'm pretty sure New England was happy to see the relatively inexperienced Rams in Atlanta rather than the high-powered and Drew Brees-led Saints. New Orleans' roster hasn't undergone many significant changes this season, because it didn't need to. Tight end Jared Cook was a nice pickup and that move would have played well in Foxboro, where the Patriots could have used him to replace Gronk. The draft yielded a starting center in second-rounder Erik McCoy, neatly filling the gap created by Max Unger's retirement, and Latavius Murray takes over the Mark Ingram role in the running game. The Saints are a team still poised to win now, and if they can stay away from another devastating late-game turn of events in this year's playoffs, they might just play for another Super Bowl title in Miami, 10 years after winning their only ring.