The NFL these days provides us an abundance of night games to look forward to on Thursdays, Sundays and Mondays, but it all started with a Jets at Browns game on Monday Night Football on Sept. 21, 1970 — 48 years ago Friday.
So it's more than a little fitting that those same two teams will meet Thursday night in the kickoff to Week 3, with Jets fans now convinced they have their best quarterback (rookie Sam Darnold) since Joe Namath took the field that night in Cleveland and threw three interceptions in a 31-21 Browns defeat of New York.
This game would feature even more glamor if it was the matchup of No. 1 overall pick Baker Mayfield at quarterback for the Browns against Darnold, the No. 3 selection, for the Jets, but Cleveland's offense for the time being is still led by veteran Tyrod Taylor — who hasn't been a difference-maker in any great sense from my vantage point.
But even without Mayfield versus Darnold the game has decent appeal, if only to watch and see what a really good Browns defense can do to frustrate Darnold, who's making his second nationally televised night game start in 11 days. The Jets have won on the road in Detroit and lost at home to Miami, so maybe getting back under the bright lights is just what Todd Bowles' team needs in its attempt to match the best three-game start of his four-season tenure.
Cleveland on the other hand demands watching, if only because it is so ridiculously due. The Browns have exquisitely wined and dined victory the first two weeks of the season but twice weren't able to take it home. The tie at home against Pittsburgh and the near-upset loss in New Orleans were so quintessentially Brownsian that I almost felt sorry for coach Hue Jackson, whose permanent look of befuddlement and disbelief is a gift we must never lose.
I'm not tipping my pick just yet, but I see Week 3 starting out roughly the same way Week 2 did.
* Last week: 10-5 (.667); Season: 21-9 (.700). Note: Vikings-Packers tie not counted as a win or a loss.
New York Jets (1-1) at Cleveland (0-1-1)
If you followed my drift from above, the similarity will be that an Ohio-based team earns a Thursday-night win at home. It was the Bengals against Baltimore last week and it'll be the victory-starved Browns finally snapping their 19-game non-winning streak against the visitors from New York. Cleveland, for one night at least, will rock.
New Orleans (1-1) at Atlanta (1-1)
These two longtime and sometimes bitter rivals almost always play wildly entertaining games, usually high-scoring ones. I'll give the Falcons the slight edge based on being in their home dome — that roof's working these days, right? — but the Saints are capable of winning big if they can get their offense and defense to show in the same game. It hasn't happened yet.
Buffalo (0-2) at Minnesota (1-0-1)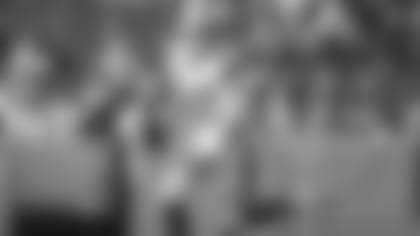 Still can't get over the ultimate fade route that Bills cornerback Vontae Davis ran at halftime last week against the Chargers. Now that's a walk-off we haven't seen before. Buffalo rookie quarterback Josh Allen best strap in tightly and prepare for a bumpy ride this week against that aggressive Vikings defense. This one has rout written all over it.
New York Giants (0-2) at Houston (0-2)
Why didn't the Giants cut down on the wear and tear and just stay in Texas after losing last Sunday night in Dallas? I might have over-estimated Pat Shurmur's team in the preseason, because picking New York to finish second in the NFC East now seems optimistic. When a team's offensive line stinks, everything on offense tends to look sloppy. The Texans are better than their 0-2 record indicates and I expect that to start becoming apparent in their home opener.
Denver (2-0) at Baltimore (1-1)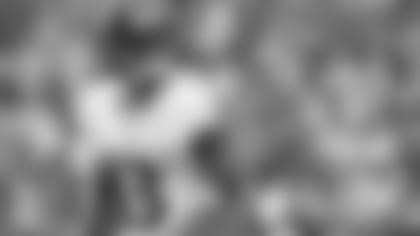 The Ravens will be well-rested and ready to erase the stench of their loss at Cincinnati, when they let the Bengals race out to a big first-half lead. The Broncos offense has gotten the job done, just barely, at home against still-winless Seattle and Oakland, but Baltimore's defense will pose bigger problems for Case Keenum and Co.
Indianapolis (1-1) at Philadelphia (1-1)
No way the Birds are losing in Carson Wentz's return to the lineup. No way. Wentz will likely show some rust at times, but the Eagles stout defense will lead the way if need be. The Colts were impressive in winning on the road in the NFC East last week, but they won't get to double down on that feat.
Cincinnati (2-0) at Carolina (1-1)
One of the tougher calls of the week, but I'm going to show a little faith in Andy Dalton and the Bengals' improved offense, picking them to win a road game despite Carolina being 21-6 at home the past four seasons (2015-on). This wouldn't be as difficult if Cincinnati had running back Joe Mixon available, but the second-year pro is out at least two weeks after arthroscopic knee surgery. The Panthers offense can't afford to wait until the fourth quarter again to wake up this week.
San Francisco (1-1) at Kansas City (2-0)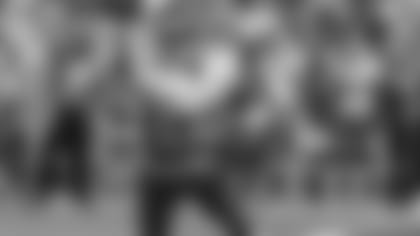 I haven't been this excited about a 49ers at Chiefs game since Kansas City's Joe Montana went head to head against his successor, Steve Young, and earned his revenge in Week 2 of the 1994 season. This time it's Jimmy Garoppolo and the red-hot Patrick Mahomes dueling at quarterback, but I still like the hometown Chiefs to win in a shootout (because that's all the Chiefs know how to play).
Green Bay (1-0-1) at Washington (1-1)
The coaching Grudens of the NFL are a combined 1-3 entering Week 3 and the pressure is building on both coasts. Now that the charade of Washington's "sellout'' attendance streak has been ended (exposed?), the fans are rightfully letting owner Dan Snyder know they're no longer in the mood to support the mediocrity they've been watching for years. The Packers will keep the misery level high at FedEx Field, with Washington dropping to 0-2 at home.
Oakland (0-2) at Miami (2-0)
Okay, Dolphins. We see you, sitting 2-0 and starting to create that underdog mojo for yourself. If Miami is for real, and I'm not quite convinced of that just yet, this should be a game it handles against a reeling and on-the-road Raiders team. They say the more desperate team usually wins in the NFL, but not this time. The Dolphins again find a way to do just enough to get the job done.
Tennessee (1-1) at Jacksonville (2-0)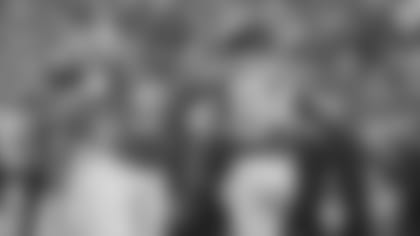 For eight consecutive years (2009-2016), the Titans and Jaguars split their two-game season series. But Tennessee swept AFC South champion Jacksonville last year, earning a wild-card berth because of it. We'll find out Sunday if the Jaguars played their Super Bowl last week against the Patriots and come out flat against a banged-up Titans team that squeaked out a win at home against Houston. I'd be surprised if Doug Marrone's talented team didn't take care of business this time.
Los Angeles Chargers (1-1) at Los Angeles Rams (2-0)
How's that Fight for L.A. going, Chargers? No so good on the branding front, that's for sure. Los Angeles Rams still rolls off the tongue even after their two decades in St. Louis. The Carson Chargers? Not so much. There should be offensive fireworks from both clubs in this showdown in the Coliseum, but the Rams' elite defense will exert its will at some point when it matters most.
Dallas (1-1) at Seattle (0-2)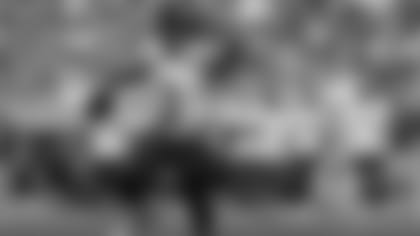 When Russell Wilson tossed that game-clinching pick-6 to Bears cornerback Prince Amukamara in Chicago Monday night, it marked his first interception returned for a touchdown in a regular-season game since his rookie season of 2012. Those where the days, when the Seahawks glory era was just dawning. It feels long gone about now. Seattle lost twice on the road and now finally gets its home opener. That should help the Seahawks level of play. Dallas improved offensively in Week 2 in beating the visiting Giants, but the Cowboys won't score enough to drop Seattle into an even deeper hole.
Chicago (1-1) at Arizona (0-2)
The Cardinals can't possibly keep playing as dreadfully as they have in starting 0-2, so I expect Steve Wilks' team to look desperate and put up a fight at home against Chicago. But the Bears hyperactive defense against that sluggish Arizona Sam Bradford-led offense looks like a massive mismatch in the making.
New England (1-1) at Detroit (0-2)
Not the best of timing for Detroit and Matt Patricia, catching the Patriots coming off a loss that no doubt ratcheted up the intensity level in Foxboro this week. Tom Brady's won-loss record is 13-4 when facing a team coached by a former Patriots defensive coordinator, be in Romeo Crennel, Eric Mangini or Dean Pees. Someone asked Matthew Stafford recently if the fans should be prepared for another 0-16 season in Motown. Things aren't bad to that epic level, but they will get worse before they get better.
Pittsburgh (0-1-1) at Tampa Bay (2-0)
The Steelers look and sound like a dumpster fire so far, and the Bucs are on a Ryan Fitzpatrick-led magic carpet ride. That makes this a very dangerous game to predict, because both trends are likely to not continue for long. But I'm buying the Bucs' resurgence for now, and the Steelers have internal issues that won't go away in a week. If I told you the state of Florida's three NFL teams were going to start a combined 9-0, would you have believed it? Me either.