Sorry, Chris Ballard. The "rivalry'' is not "back on,'' not yet at least. The Colts' second-year general manager jumped the gun with that pronouncement in the wake of February's Josh McDaniels saga, and it's somewhat understandable that being jilted in his team's head coaching search made him guilty of premature proclamation. 
But the facts are the facts. Indianapolis and New England meet to kick off Week 5 on Thursday night at Gillette Stadium, but that doesn't mean the two franchises are on a level playing field. The Colts are 0-6 against the Patriots in the post-Peyton Manning era, giving up more than 42 points per game on average. They have lost seven straight in the series, with Indy's last win being the memorable November 2009 game that turned on Bill Belichick's ill-fated decision to go for it on 4th-and-2 in the final minutes.
But while injury-depleted Indianapolis faces a huge uphill battle this week in playing on the road just four days after battling Houston for 70 minutes, only to lose at home in overtime to the winless Texans, maybe this could be the start of a renewal of sorts in the Colts-Patriots series. After all, new Indianapolis coach Frank Reich was the man with the plan that helped the Eagles upset the Patriots 41-33 in last season's Super Bowl. Reich, who was then Philadelphia's offensive coordinator, crafted an approach on offense that maximized backup quarterback Nick Foles' skill set, helping hand Tom Brady and Bill Belichick their first Super Bowl loss that did not involve Tom Coughlin.
The Colts have nearly had victory in their grasp in all three of their defeats, but they're catching the Patriots coming off a confidence-infusing butt-kicking of the undefeated Dolphins, plus New England gets lead receiver/Tom Brady security blanket Julian Edelman back from his four-game suspension. If there's a lock of the week in Week 5, a Patriots win would seem a prime candidate.
Oh, and one more nugget: The home team is 4-0 on Thursday nights this season, so, you know, good luck, Colts. Indianapolis is going to have to buck both recent and more distant history to get back into the win column this week.
* Last week: 11-4 (.733); Season: 40–21 (.656)
Indianapolis (1-3) at New England (2-2)
Colts quarterback Andrew Luck looks all the way back to me. He threw for 340 yards and three touchdowns on 28 of 38 passing last week against the Texans — and that was just after halftime. When you lose you don't get much credit for overcoming an 18-point second-half comeback to force overtime, but that's what Luck orchestrated. The Patriots didn't give the Dolphins a scintilla of hope for a comeback, scoring the game's first 38 points in their 38-7 squishing of the Fish. With a showdown at home against AFC powerhouse Kansas City looming next Sunday night, the Men of Belichick won't get caught in the trap-game phenomena.
Miami (3-1) at Cincinnati (3-1)
The Bengals are quietly one of the best first-month stories of the 2018 season, and they showed me something with that resilient road win in Atlanta, where they matched the potent Falcons offense point for point and then some. The Dolphins were completely exposed as AFC East pretenders at New England last week, and while the score will be closer against Cincinnati, the outcome will be the same for Miami.
Denver (2-2) at New York Jets (1-3)
Twenty years ago this season, these two teams met in the AFC Championship game, with Denver advancing. Neither the Broncos or Jets will make it to those lofty heights this season. This matchup starts a three-game homestand for New York, and if the Jets are to make anything of their season they need this one in the win column. But the Broncos pass rush will make the difference in a close game, producing the key takeaway against rookie quarterback Sam Darnold.
New York Giants (1-3) at Carolina (2-1)
The Giants are one of the more glaring disappointments in the league thus far, because I thought the improvement in the Meadowlands would be very visible by now. Not so much. With the Panthers rested and playing at home coming off their bye week, they'll cobble together enough offense to pin another loss on New York in what amounts to the Dave Gettleman Bowl.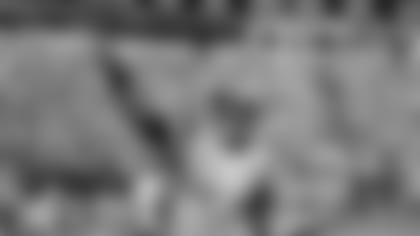 Jacksonville (3-1) at Kansas City (4-0)
It's elite offense versus elite defense in what could be an AFC title game preview, at least from the vantage point of early October. The Jaguars seem to play a bit up or down to the level of their opponents, but they'll be jacked for this major test on the road. Jacksonville could easily pull the upset if its defense forces two or three Chiefs turnovers, but until I see Patrick Mahomes look fallible for a full four quarters, I'm not picking against him.
Green Bay (2-1-1) at Detroit (1-3)
So it's going to be more Rodgers-McCarthy drama in Green Bay, is it? We've seen this movie before, with its passive aggressive plot lines. Nobody speaks directly about the friction but gets their message across just the same. After 13 years, this may just be a marriage that's showing serious signs of fatigue. The Lions and Packers could stage a shootout in Ford Field, but I'll take Rodgers to get one more score on the board than Detroit's Matthew Stafford.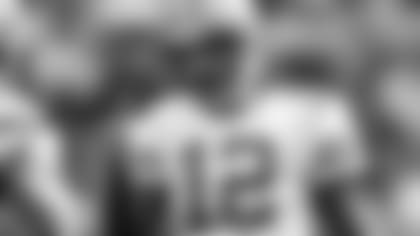 Baltimore (3-1) at Cleveland (1-2-1)
Back-to-back road division games is never easy, but the good news for the tough-minded Ravens is they'll have all three of their road division games over and done with by Week 5 this season. The Browns churn out an entertaining new episode of their story every week (it's like "Hard Knocks'' never ended), but so far they have just the one win to show for it all. It's like the old losing Browns and the new-and-improved Browns are locked into a bitter struggle for control of the franchise's fortunes. So far the old Browns are winning most of the time, and that spells defeat for the new Browns.
Atlanta (1-3) at Pittsburgh (1-2-1)
This feels like must-win territory for the Steelers, who can't seem to steady themselves for longer than two quarters at a time. Neither defense has been able to stop anyone, but the Falcons' defensive injuries have really been a huge factor in Atlanta suffering back-to-back shootout losses to New Orleans and Cincinnati. Expect a back-and-forth game and take the over. But Pittsburgh simply can not afford to start 0-3 at home this season, and that desperation will make the difference.
Tennessee (3-1) at Buffalo (1-3)
The Titans aren't glamorous but that fits nicely with rookie head coach Mike Vrabel's straight-forward do-your-job style. Tennessee has a knack of hanging round in games until it figures things out, then executing in crunch time, and that's reflected in quarterback Marcus Mariota's toughness and tenacity. The Bills could beat almost anyone if they can muster the same performance they put on in Minnesota in Week 3, but that's feeling more flukish all the time.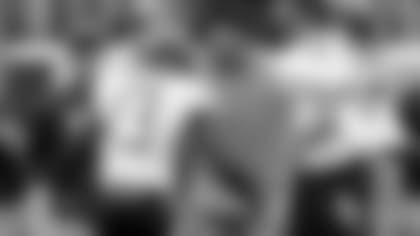 Oakland (1-3) at Los Angeles Chargers (2-2)
It took quite the confluence of events — including questionable calls by the officials — to get Jon Gruden's Raiders their first win last week at home against Cleveland. The Chargers are still as likely to disappoint as impress, but they've only lost to the undefeated Chiefs and Rams, so we should keep that in mind. These two clubs once wanted to share a stadium in Los Angeles, and for at least one Sunday, they will. But we just know Raiders fans will out-number Bolts fans in Carson.
Minnesota (1-2-1) at Philadelphia (2-2)
We didn't think these two teams would collectively be under .500 when they met in Week 5 for their NFC Championship game rematch, but that's where things stand. The Eagles are going to be okay and will make their way back to the playoffs. I'm not so sure about the Vikings, because there's something wrong on defense and even Mike Zimmer can't seem to identify it. Kirk Cousins and Carson Wentz will make this a very watchable late-afternoon showdown, but the Eagles will defend their home turf and continue their win-loss-win-loss-win pattern.
Arizona (0-4) at San Francisco (1-3)
Steve Wilks' last name starts with a W, but his Cardinals coaching tenure has started with anything but. Arizona is 0-4 and the NFL's only winless team. In defeat the 49ers got a pretty decent showing from backup-turned-starting quarterback C.J. Beathard last week against the Chargers, while the Cardinals in defeat got a pretty decent showing from backup-turned-starting quarterback Josh Rosen last week against Seattle. But San Francisco is at home this week, and that'll decide matters and keep Arizona on the losing end.
Los Angeles Rams (4-0) at Seattle (2-2)
And to think Pete Carroll once was the head coach of a SoCal-based powerhouse that rolled over opponents. Now that distinction belongs to the Rams' Sean McVay. I'd be worried if I were Seattle that Los Angeles had 10 days to game plan for this matchup. With safety Earl Thomas out for the season and having played his final game as a Seahawk, Seattle's Legion of Boom era is official over. As usual with these things, it went out with more of a whimper than a bang.
Dallas (2-2) at Houston (1-3)
I can't see the Cowboys running Ezekiel Elliott down the throats of the Texans defensive front, at least not effectively. While the Houston offensive line has been a sieve, Deshaun Watson will be at his play-making best against Dallas and find a way to win the Battle of Texas and get the Texans on a modest two-game winning streak. The Cowboys move to 0-3 on the road.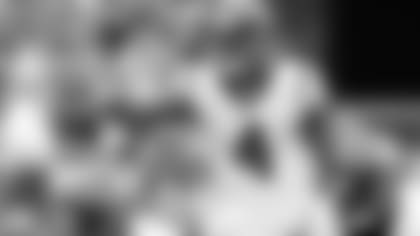 Washington (2-1) at New Orleans (3-1)
By the time it takes the Superdome field Monday night, Jay Gruden's club will not have played since that impressive home win against Green Bay, 15 days ago. Washington with Alex Smith could test a Saints defense that didn't look good until last week's road win at the Giants. But Drew Brees can surpass Peyton Manning for the NFL's all-time passing yardage record and you know he'll be driven to make sure it happens in the meaningful setting of a primetime home win.