This Sunday when Dont'a Hightower steps up to the line of scrimmage, he'll carry a piece of his family with him. Not only will he honor the single mother who raised him, he will bring attention to a charity that works to break the cycle of poverty in the Commonwealth of Massachusetts.
Fans can be on the lookout for Dont'a's cleats that will pay homage to nicknames that he shares with his mother, L'Tanya Hightower, and sister, Quenette. Joe V. Designs brought the concept of the defensive end's cleats to life, and the designers made sure to include as much of his input as possible.
"I wanted to make sure that I got 'Mama Bear' put on my cleats as something that's between me and my mom and my little sister," Dont'a said. "You know, I call her "mama bear" and she calls me 'little bear,' so I wanted to make sure that I got that part on there."
Based in Waltham, One Family Inc. provides services that help struggling families see success in the long run. The nonprofit uses its One Family Scholar program to mentor and provide scholarships to single parents to help with college tuition and fees as well as books, supplies and living expenses.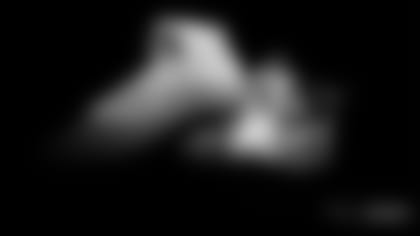 Seeing a local charity for single-parent families encourages Dont'a to shine a spotlight on his own family's experience.
"[It's] something that I grew up with personally, and I definitely want to do everything I can to involve myself with that," Dont'a said. "This new charity kind of came up in front of me, and seeing the opportunity get involved with it and I wanted to my part by doing that on my cleats."
The son of a single mother, Dont'a has seen firsthand the sacrifices his mother made to help both of her children achieve their dreams.
"The sacrifices and the situations and scenarios that a lot of single-parent homes are in, whether it's just a mom or a dad or grandparent or an aunt or an uncle or whatever, it doesn't necessarily matter," Dont'a said." It's just another mouth to feed. That's just a lot more problems for one person to bear. I know and I've lived in and I've seen it. I just want to do my part."
As the Patriots take the field, Dont'a hopes those tuning in will think differently about life as a single parent. He hopes that strapping on the cleats will shine more light on the struggles.
"A lot of the times, things like this get swept under the rug, you know just from modern day life, just day to day life and things, maybe seem a little bit more difficult than that," he said. "There's nothing more like a single parent waking up and knowing that they have two extra mouths to feed and they gotta do it by themselves."