Wonder Woman isn't just a comic book hero. She is a mom, a supporter, a survivor, a friend, a fundraiser and a role model, and on Tuesday afternoon, Dont'a Hightower celebrated a few of these every day Wonder Women.
Dont'a hosted a special screening of the new "Wonder Woman" movie for women whose lives have been impacted by diabetes at Showcase Cinema de Lux Patriot Place. The VIP event allowed women who are living with diabetes, whose kids are living with diabetes or who are active in raising awareness, a chance to be recognized.
Dont'a's own mother was diagnosed with diabetes, and since her diagnosis, he has been dedicated to using his platform in the NFL to raise awareness and money for a cure. He hosts an annual Monday Night Football watch party to raise money for the American Diabetes Association and has joined other "Team Tackle" representatives on Capitol Hill to advocate for research and funding.
For him, this event was a small way to show his appreciation for those who fight every day to educate those around them about the trials of living with diabetes.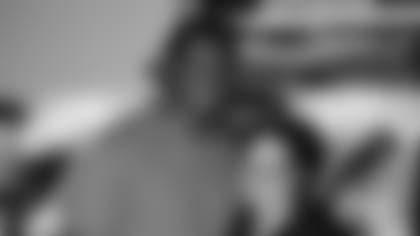 "It definitely doesn't go unnoticed. Just getting involved with the American Diabetes Association and joining Team Tackle, we really appreciate it, and I personally know the struggles of women with diabetes and people with diabetes in general," Dont'a said. "It doesn't go unnoticed. I really appreciate it. This is something small to give back to them."
Though Dont'a is not necessarily one to seek out the spotlight, he said when his mother was diagnosed, she asked him ­to help get the word out about diabetes, prediabetes and prevention. It is something he has gladly taken on.
"She's the one who jumped it off. I can't thank her enough. She's done so much for me. Her asking me to just promote awareness, which is exactly what she wanted me to do," Dont'a said. "I couldn't argue with that. She sacrificed so much for me and my sister. This small thing has turned into something bigger than anticipated, but I'm definitely looking forward to the journey and adventure down that road."
RELATED LINKS
[Tom Brady named in ESPN's World Fame 100](Tom Brady named in ESPN's World Fame 100)