Dont'a Hightower may not be the loudest in the locker room, but he has a quiet confidence that has made him a natural leader both on and off the field. 
And now it's made him a cover star.
Dont'a's "Silent Strength" made him the perfect pick for "Improper Bostonian's" September issue, and not only does he look fierce in his cover photo, the corresponding article gets to the core of who he is as a football player and as a man. 
"Improper Bostonian's" Matt Martinelli writes about Dont'a finding a home in New England, his charitable work with the American Diabetes Association and the play that has stuck with him for years.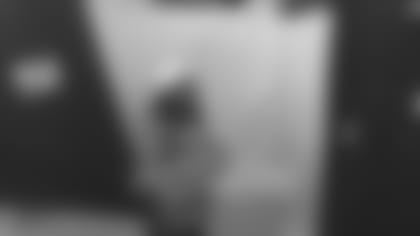 In the story, Dont'a details a 2013 game against Miami where he let up a big play that ultimately cost the Patriots the game. 
"After that game with that play, I always told myself that I wouldn't be the reason why we lost," Dont'a told Matt. 
This determination and work ethic to not let his teammates down is what defines Dont'a. It's also just part of the reason why when the team took a vote to elect its 2017 captains, Dont'a was chosen for the second year in a row. 
While some of his more vocal teammates shine in the spotlight, Dont'a is content with his "silent strength."
"I wasn't really a fan favorite during college and I'm not too worried about being a fan favorite now. I love my teammates and I love what fans I do have. I've never really cared about being liked," Dont'a said. "I don't need the Jules or the Tom or the Gronk attention. I'm OK being me." 
You can read the whole piece on at Improper.com or grab a copy at newsstands around Boston. 
RELATED LINKS