The sign outside the Charles Taylor Elementary School in Foxborough Friday morning displayed the message, "Make today awesome." Principal Dr. Moira Rodgers made sure to do just that for her students with some help from the New England Patriots Foundation.
In celebration of National Read Across America Day and Dr. Seuss's birthday, the Patriots made a special appearance at the elementary school just down the road from Gillette Stadium to promote the importance of reading.
Patriots defensive back and 2017 team captain Duron Harmon and Patriots Cheerleader Michaela were the surprise guests Friday, reading to about 200 students and talking about their own experiences in school and why reading is important to them.
"At the end of the day, you can't do anything without reading," Duron said. "Reading is very, very important. The jobs that these kids will have when they get older; they will have to read at a high level. The more you can read, the more you can understand and the more you can prepare for this world."
Duron read the children's books, "Only One You" by Linda Kranz and "Let's Go, Patriots!" by Aimee Aryal. The two-time Super Bowl champion especially enjoyed the enthusiasm he received from the young members of Patriots Nation.
"When you have elementary school children at 8 o'clock in the morning yelling, 'Let's go, Patriots' at the top of their lungs, that's amazing and just lets you know the support that we have in the Foxborough community," Duron said. "It's a community that loves the Patriots and us as players love that about Foxborough."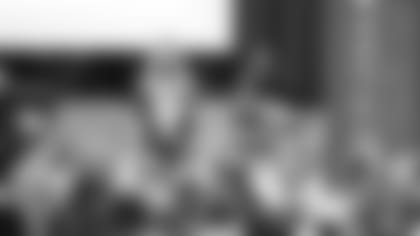 Michaela kicked the event off by reading Patriots wide receiver Malcolm Mitchell's children's book, "The Magician's Hat." Following the reading and a question and answer period, Duron encouraged the students to continue their reading by joining the Patriots Foundation and The Hall at Patriot Place presented by Raytheon's literacy program, "Read Between the Lines," which begins in July.
"We hope you had a blast with us this morning and continue to read," Duron said.
At the conclusion of the event, every student received a Patriots team photo and pins.
"Today was truly an awesome day," Principal Rodgers said.