Before the Patriots faced off against the Ravens under the Monday Night lights, those tuned in took an unexpected, emotional trip to Simsbury, Conn. to meet a 10-year-old boy named Logan Schoenhardt. 
In an E:60 special called "The Number," reporter Tom Rinaldi eloquently told Logan's harrowing story. When Logan was three years old, a tumor was discovered in his brain, and he was diagnosed with a rare, aggressive form of cancer. 
For much of his life, Logan has been in and out of the hospital, endured multiple brain surgeries, chemotherapy and radiation. Before he went in for his sixth brain surgery this March, he made a request to the surgeon to honor his idol, and his doctor agreed to do it.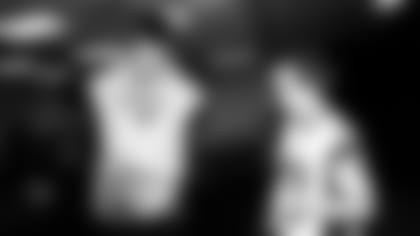 Now, Logan has a "12" carved in his skull for Tom Brady. 
Word got back to Tom, and he sent a video to let Logan know he was cheering him on. 
Unfortunately, Logan and his family received the worst news a family could hear. Despite surgery, the tumor had again returned, and this time, there was nothing his doctors would be able to do. 
Since the prognosis, Logan and his family have been crossing item after item off his "bucket list," and on Dec. 3, Logan was able to check off meeting his idol. They spent the day at Gillette Stadium, met Tom and Robert Kraft and got a special invitation to the Dec. 4 game against the Los Angeles Rams.
"What he's done and gone through in his life is pretty remarkable ... He's fighting for his life, and I think for a 10-year-old boy, that shows you a lot of things about what he's been through, what his family's been through," Tom said. "It's great to have a profile on stuff like this because I think he's an inspirational young man, and he's certainly brought me a lot of perspective."
RELATED LINKS