Foxborough, Mass. - Before the smoke cleared at Gillette Stadium Sunday, the New England Patriots defense had already made an early impact in what would be a 30-20 win over the Seattle Seahawks.
In what has become typical Patriots fashion, the defense forced turnovers on Seattle's first two offensive drives, turning the Seattle miscues into an early 10-0 lead which would later be critical in the win. The crucial points off turnovers - the Patriots have scored 48 points off 11 turnovers this season - would turn out to be the final difference in the game.
"That's huge, because we knew from an offensive standpoint they were going to come out firing," Veteran safety Rodney Harrison said. "They wanted to attack us and make big plays, but whenever you can get turnovers to help the offense, it's huge. They guys went out there and made some plays."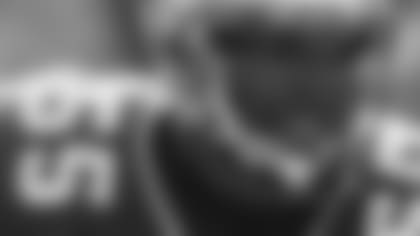 ]()The Patriots ended Seattle's opening drive of the game when linebacker Willie McGinest intercepted Matt Hasselbeck. On third-and-seven from their own 41, Hasselbeck's pass was deflected by defensive end Richard Seymour before McGinest picked it out of the air and raced 27 yards down to the Seattle 26-yard line. It set up an early 7-0 lead five plays later on a 1-yard touchdown run by Corey Dillon.
Seattle's next offensive drive ended in similar fashion when Ty Law intercepted a Hasselbeck pass intended for Darrell Jackson. Law's first interception of the season gave the Patriots the ball on the Seahawk's own 43-yard line, leading to Adam Vinatieri's 40-yard field goal.
"I knew he was rolling out," Law said. "So he would have had to be Donvan McNabb or Daunte Culpepper to throw it deep. So I just took a chance. I read the route, and I jumped on it and I was fortunate enough to get there before he did. I had to stretch out for it - I wish I didn't have to so I could keep running down the sideline."
Seattle, which entered the game ranked second in the NFL with a plus-10 in turnover margin, has seldom played from behind this season.
"Any time you win the turnover battle, the chances of winning are that much greater," Law said. "We knew in order for us to play well and win this game we would have to win the turnover battle. They have not played from behind this season. They're always up on guys and they can coast all the way through, so we tried to make it a point for us to get on the board first and make them play from behind."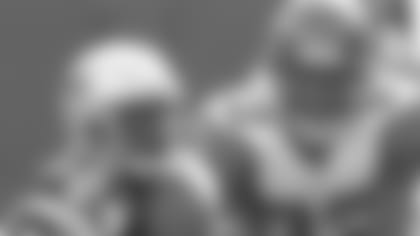 ]()The turnovers gave the Patriots a 10-0 lead and ultimately changed the early course of the game by forcing Seattle to play from behind. The Seahawks offense eventually got on track - outgaining the Patriots 443 to 362 in total yards and holding a 23-20 advantage in first downs - but weren't able to overcome the early 10 point deficit.
Gaining an early advantage has been a focus of Belichick and the Patriots. The Patriots have now scored first in 10 straight regular-season games and 13 overall including the playoffs.
"Defensively, we knocked them out of there and took advantage of turnovers, got some points on the board early, and that is always important," Head coach Bill Belichick said. "That is the way we try to play the game. But defensively, we really had a big turnover there. And Ty [Law] made a nice catch, got the ball out and we were able to convert that to points. So, that is something that we [focus on] going into the game."
Harrison was asked following the game whether these big plays - such as the ones made by McGinest and Law Sunday - are becoming a signature of the Patriots team that has now one 20 straight regular and post-season games.
"I don't know," Harrison said. "We just know that eventually somebody has to make a play, whether it's on offense, defense or special teams. So many guys have a part in this. It's just a great team victory. We were ready to play today."