As we were taking off to head home from a week in Indy, the wide receiver class was having a rough evening at the NFL combine.
Before you say I'm overreacting to the combine, I've been on this for a while, so don't start crying about overreacting to the combine. The reality is that this class is not like the stacked groups we've seen recently, and a few of the big names dropped out of consideration for the 14th overall pick from this perspective due to their athletic testing. It's a down year.
With that said, Ohio State wide receiver Jaxon Smith-Njigba saved this wide receiver class from a total letdown. Smith-Njigba, our WR1 heading into the combine as the best fit for the Patriots in the class, didn't run the 40-yard dash but was stellar in everything else he did.
The Buckeyes wideout has the best film in this class from his terrific 2021 season at Ohio State and dazzled at the combine with a relative athletic score of 9.39 out of ten. He ran a blistering 6.57 three-cone drill to show off the short-area quickness that is all over his tape and broad-jumped into the 84th percentile to back up his explosiveness of the line of scrimmage. Then, he had what some scouts called the best on-field workout since Justin Jefferson on the Lucas Oil Stadium turf.
Although some will want to see Smith-Njigba run an above-average 40-yard dash to be totally sold, he looked like a first-round wide receiver and put himself squarely in the conversation for the Patriots at 14, if he even makes it that far after Saturday night.
We'll have some thoughts on the rest of this wide receiver class below, but there are at least one or two options for New England in the first round, even though this wide receiver class as a whole is underwhelming.
Plus, the tight end group was as advertised, presenting several intriguing options throughout the draft for the Patriots to keep that position fresh with some decisions looming on Hunter Henry and Jonnu Smith.
Here are eight takeaways after an impressive tight end class followed a letdown at receiver on Saturday afternoon: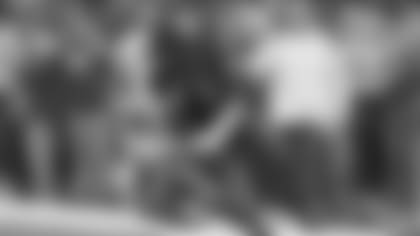 1. Along With JSN, Quentin Johnston Might've Also Saved the Day for the Wideouts
Johnston is also waiting to run his 40-yard dashes at his Pro Day later this month but registered a 40.5-inch vertical and broad jumped over 11 feet, which puts him in the high-90s in terms of percentiles in the jumps. He also flashed his catch radius as a 6-foot-3 wideout during his on-field workout and had the demeanor of an alpha receiver when we spoke to him in Indy. Johnston's fit in the Patriots offense is a bit murky due to his route-running and underneath separation issues. Still, he's going in the first round and should be in consideration.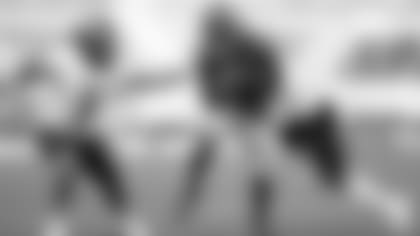 2. USC WR Jordan Addison Presents Another Tape vs. Athletic Testing Conundrum
Every draft season has a handful of prospects with great film and production, but their athletic testing falls short of where they're projected to go in April. Addison is the most recent example after posting a pedestrian 5.92 relative athletic score of ten, with okay explosiveness and an above-average 40-yard dash (4.49) at 5-11, 171 pounds. At that size and speed, the 2021 Biletnikoff winner would be an outlier if he becomes a big-time producer at the next level. Addison wins with excellent route running, and he appears to have good explosiveness as a ball carrier. But he wasn't a burner in college either, and the burst he sometimes shows on tape didn't translate to the combine. Athletic testing isn't everything, but as we discussed earlier with risk-reward, there's tons of risk now in taking Addison at 14. It's a reach at that spot in the draft.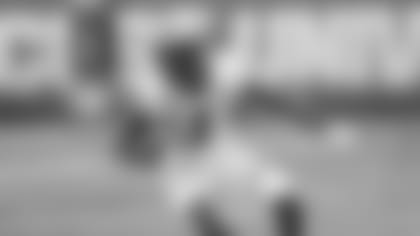 3. BC WR Zay Flowers Likely a Late First, Early Second-Rounder After the Combine
During our week at the Shrine Bowl in Las Vegas, one NFL executive predicted that Flowers would be selected in the 25-40 range of the draft. Although there was more first-round buzz this week for Zay, he posted a 6.56 relative athletic score out of ten with a good 40-yard dash (4.42) and okay explosiveness scores. Flowers's 4.42-second time wasn't blazing fast to the point where he jumped into the top half of the first round, but it checked a box, given how explosive and quick he is on film. After the dust settles from the combine, we'll probably move Flowers ahead of Addison on our Patriots wish list.
4. UNC WR Josh Downs and Oklahoma's Marvin Mims are Intriguing Day Two Fits
Although some receivers didn't live up to expectations, we've been intrigued by Downs since reviewing his college tape, and his athletic testing checked the box as a day two target. Downs tallied a relative athletic score of 7.83 out of ten, with elite explosiveness and a 4.48-second 40-yard dash. He is a short-area separator who gets open quickly, loves to run options and pivot routes for quick hitters, and translates his running back background to create yards after the catch.
As for Mims, he's often a forgotten receiver in this class who was on the cusp of winning the Biletnikoff award as the top receiver in college football this past season but lost out to Jalin Hyatt. Mims posted an excellent 9.14 relative athletic score with a 4.38 40-yard dash, which shows up on film as one of the class's best vertical threats. Mims projects as a vertical slot with some flexibility to play outside and the ability to stretch the field horizontally on crossers. He shouldn't be slept on anymore, and he is a legit day-two guy.
5. Purdue WR Charlie Jones is Now on the Radar After an Impressive Workout
Honestly, I put Jones in the stereotypical slot receiver box heading into the combine. Now, I'll probably rewatch some of his film after he posted a 4.43-second 40-yard dash. I didn't know he had that kind of straight-line speed, which, coupled with his quickness and production, could make him the perfect mid-round fit for the Pats. Although you'd like higher upside, Jones could be a Jakobi Meyers replacement.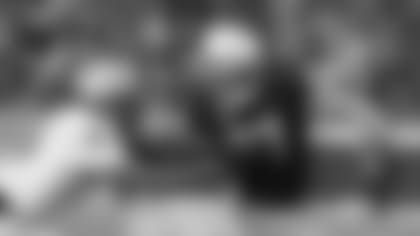 6. Notre Dame TE Michael Mayer Delivers a 8.08 Relative Athletic Score (Out of Ten)
As the consensus TE1 and most polished player at the position, Mayer's testing numbers were as good as he could've hoped based on his film. I didn't see an overly threatening straight-line athlete or sudden mover through the breakpoint with Mayer, so I wasn't expecting him to be a combine darling. Still, running a 4.7 in the 40-yard dash is acceptable, given how well-rounded and crafty he is as a route runner. There's great depth in this tight end class, making it similar to corner, where the Pats don't necessarily need to take a first-rounder since they can get a solid prospect at the position later in the draft. Still, Mayer is great at moving the chains and is an excellent blocker. I wouldn't blame any team for taking in the first round.
7. Georgia TE Darnell Washington is This Year's Jordan Davis?
Okay, maybe he isn't quite as freakish as Davis last year. But Washington posted an elite relative athletic score of 9.9 out of ten with a 4.64 40-yard dash at 6-6, 264 pounds. Excuse me, what? Elite size, great speed, and good explosiveness scores for the freight train out of Athens. Washington needs some technical refinement, but his playing strength gives you a third tackle with elite athleticism in the running game. He also has straight-line speed to threaten the seam, decent body control, hands to adjust to targets outside his frame, and he is a beast to bring down after the catch. His college receiving production is just scratching the surface for a player who is now easily a top-50 talent in this draft, if not higher.
8. Sam LaPorta and Zack Kuntz Rising Up the Tight End Draft Board
Despite the connection between head coach Bill Belichick and Iowa head coach Kirk Ferentz, the Patriots haven't drafted a Hawkeye since 2007, which was a seventh-round flier. Iowa has turned into TEU lately, though, with George Kittle, TJ Hockenson, and Noah Fant. LaPorta is next in line. LaPorta is a bit undersized at 6-3, 245 pounds but finished with a great relative athletic score of 9.25 out of ten running an elite 40-yard dash (4.59). On tape, I see a crafty route runner who understands route tempo, works off leverage, and finds soft spots in the zone. He's not the most technically sound blocker, but he puts in the effort. He should be a top-100 pick.
As for Kuntz, he's purely a developmental prospect with high upside due to his excellent athleticism. Kuntz only made 15 starts during his college career. He needs to work on avoiding contact and creating more separation at the top of routes. But he's a giant at 6-7, 255 pounds with tons of talent who had 73 catches for 692 yards and five touchdowns in his one season as Old Dominion's starting tight end. If the Patriots decide to roll with what they have at tight end for another year, grabbing Kuntz in the middle rounds would give them some upside to develop behind Hunter Henry and Jonnu Smith for a year or two.
DISCLAIMER: The views and thoughts expressed in this article are those of the writer and don't necessarily reflect those of the organization. Read Full Disclaimer