The combine has been buzzing about the cornerback class in the 2023 NFL Draft, and Friday night's workouts didn't disappoint. 
As it relates to the Patriots, New England's cornerback room is currently lacking a true lockdown talent and is undersized with Jack and Marcus Jones alongside Jalen Mills for the time being. The Pats could re-sign veteran Jonathan Jones, but that would still leave them without a bigger outside corner. Preferably, they'd add a rookie to the pipeline with CB1 upside. 
Luckily, this is the draft for the Patriots, even if they don't want to invest the 14th overall selection on a cornerback with other holes on their roster taking priority. We'll highlight a few first-round options, but there's a chance that 15-20 corners will be drafted in the top 100 -- loaded. 
Depending on Devin McCourty's retirement decision, the Pats could also need a safety. McCourty said he'd decide on his future before the start of free agency, so that news is coming. Still, even if DMac is back, New England needs to find his heir to patrol the deep part of the field in a massively important free safety role in Bill Belichick's defense.
There's a possibility that the Pats will dip into this defensive back class with top 150 selections at either corner, safety, or both, making Friday night's workouts a key piece to the draft. 
Here are six takeaways as the defensive backs were center-stage at Lucas Oil Stadium in Indianapolis on Friday night:
1. Oregon CB Christian Gonzalez and Penn State's Joey Porter Jr. Locked Into the Top 15
If there was even a smidge of doubt about these two flying off the board come April, those suspicions were put completely to rest by Gonzalez and Porter's athletic testing in Indy. Labeling them as top-15 locks might be too low, as it would now be mildly surprising for them to last until 14th overall, where the Pats are slated to pick.
Starting with Gonzalez, our number one fit for the Patriots at the position posted a relative athletic score of 9.95 out of ten, ranking in elite percentiles in the 40-yard dash (4.38s), vertical jump (41.5-inches), and the broad jump (11' 1"). It was an excellent showing for the 6-1, 197-pound outside corner, who has excellent mirroring skills in man coverage combined with field awareness and savvy to pass off routes in match zones. Gonzalez is the most scheme-versatile corner in this class and would be a home-run pick at 14.
As for Porter, the son of Steelers great Joey Porter, his media availability with a cool, calm, and confident demeanor was incredibly impressive. Plus, he said his father would sign off on his son going to the Patriots despite the rivalry because of head coach Bill Belichick. Porter Jr. measured in with a 34-inch wingspan at 6-foot-2 and a half, ranking in the 99th percentile for arm length. He then posted a 9.35 relative athletic score out of ten, backing up his above-average speed and explosiveness for a bigger-bodied CB. Porter Jr. checks every box for the outside cornerback-needy Patriots as the Sauce Garner comparisons continue.
Illinois corner Devon Witherspoon won't work out until his pro day due to a hamstring injury, but Gonzalez and Porter Jr. are trending toward the top ten in this year's draft.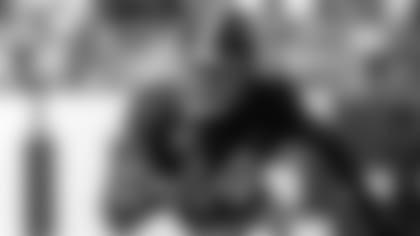 2. What Does Alabama DB Brian Branch's Average Testing Mean for his Draft Stock?
There's now a film study versus athletic testing debate with Alabama safety/nickel corner Brian Branch, who has top-20 tape in this class but tested as an average NFL athlete at the combine. Branch had a relative athletic score of 5.9 out of ten, which is average for a free safety or corner. Branch played the "star" role in the slot for Nick Saban last season and decided to lump himself with the cornerbacks in Indy. He has excellent play speed, man coverage skills, instincts, and he makes forceable contact when he triggers to the ball. However, Branch is undersized to play in the box (6-0, 190 pounds) and might be too slow to play as a slot CB (4.58s). We've thrown around the idea of Branch making a McCourty-like transition to free safety. If that becomes an immediate need for the Patriots, Branch's athletic testing backs up that switch.
3. The Draft Crush is Real With Maryland CB Deonte Banks, a Draft Weekend Trade Target
Unfortunately, the Patriots aren't in a great draft position to target former Maryland stud Deonte Banks, who will likely come off the board at the end of the first round. Banks is the trifecta with excellent film and athleticism, measuring over six feet at 197 pounds. Banks is an elite athlete with a 9.99 relative athletic score and a blazing 40-yard dash of 4.35 seconds. His film shows a physical outside cornerback with powerful jams at the line of scrimmage, mirroring quickness to match receivers and speed to carry vertical routes down the field. There aren't too many flaws in his game on the field, and he's a superb athlete. As you can tell, I'm crushing on Banks and would entertain a trade-up in the second round to select him.
Along with Banks, you can probably get Kansas State corner Julius Brents as the 46th overall pick in the second round after the nearly 6-3, 198-pounder registered a 9.65 relative athletic score out of ten. Brents isn't as technically sound or straight-line fast as Banks, but he's a smothering press-man corner with good athleticism who just needs to refine his ball skills. If Banks goes too early, Brents would be a good consolation prize.
4. Are Mississippi State CB Emmanuel Forbes & Michigan's D.J. Turner Fits for the Pats?
There's tons of love from Pats nation for Mississippi State corner Emmanuel Forbes, which is understandable to an extent. Forbes is a long and explosive athlete with a relative athletic score of 9.35 out of ten and a 4.35-second 40-yard dash. He's also a ballhawk in coverage, logging six interceptions this past season, and has 14 career picks. However, his technique needs work, and Forbes will be a boom-or-bust coverage player until further development occurs. He gets impatient at the line of scrimmage, which gets him opened up early in the rep and allows receivers to threaten his leverage. Forbes will also get a bit grabby through his transitions, where his hips and feet sometimes stall. Plus, at 166 pounds, his slight frame is limiting. Forbes's technical issues and weight are worrisome risks in such a great cornerback class.
Turner was the odds-on favorite to run the fastest 40-yard dash among this year's cornerbacks, so clocking a combine-best 4.26-second 40-yard dash wasn't surprising. Turner's speed is all over his film. Unfortunately, whiffing on a tackle attempt against Quentin Johnston in the playoff game overshadows Turner's smoothness in coverage and typically reliable open-field tackling. In other words, don't let one play cloud your judgment: this is a rare athlete with the fourth-best 40-time at the combine since 2003 and mirroring skills in man. Turner, who comes from a program the Pats love, is a day-two prospect New England could target.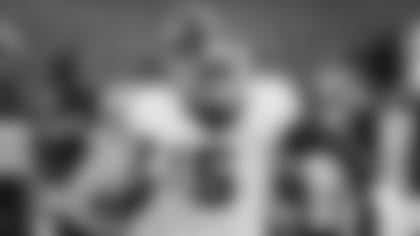 5. Other Notables and Mid-Round Cornerback Fits for the Patriots Outside the Top 50
In such a deep cornerback class, it's hard to mention every single notable prospect, but we'll give it a try. South Carolina corner Cam Smith is likely a first-rounder in the back half of the round after posting a 9.55 relative athletic score, while Georgia's Kelee Ringo checked the box we all expected with a 4.36-second 40-yard dash. Smith is our preferred player, with smoother change of direction and extremely physical finishes on the ball. Smith's hip transitions during on-field drills were superb. Ringo is an explosive straight-line athlete who will carry verticals at the next level but struggles to change directions.
Moving further down the board, the other South Carolina corner, Darius Rush, has an excellent size (6-2, 198) and speed (4.36s) combination after switching to corner from wide receiver, so the ball skills are there. Rush needs to improve his footwork as he learns the position, but the physical tools are there. Iowa's Riley Moss and LSU corner Mekhi Garner, who was in the Shrine Bowl, are two others projected in the middle rounds.
6. Examining Other Safety Fits for New England in the Devin McCourty Mold
As for the options at safety to potentially replace Devin McCourty, the draft isn't very deep with pure centerfielders. The position is being phased out in college in favor of split-coverage defenders or interchangeable safeties to maximize zone disguises, which is a path the Pats could take. With Kyle Dugger as a building block, New England might target safeties with some experience playing in the deep middle, such as Alabama's Jordan Battle or Illinois safety Jartavius Martin, to move around the secondary alongside Dugger. Converting Branch to deep safety is the best option for an early-impact rookie.
DISCLAIMER: The views and thoughts expressed in this article are those of the writer and don't necessarily reflect those of the organization. Read Full Disclaimer