The Patriots are continuing the process for the 2023 NFL Draft at the annual Scouting Combine in Indianapolis this week.
With Director of Player Personnel Matt Groh leading the scouting department, the combine allows teams to get to know over 300 draft-eligible prospects who are the next wave of talent entering the league.
Speaking exclusively to Patriots.com in Indianapolis on Wednesday, Groh discussed several hot-button topics surrounding the team with the new league year beginning in just over a week.
The first highlight of the offseason was the Patriots reuniting with offensive coordinator Bill O'Brien, who is coming directly from the college game after holding the same position at the University of Alabama for the last two seasons. Although the scouting department has an excellent grasp on this year's draft, O'Brien's unique perspective of coaching offense for the Crimson Tide and coaching against other prospects will be a helpful resource for Groh and his staff.
"It's a huge, huge resource for us having coach O'Brien come from the program he's come from and the conference he's come from. His exposure to players, not only at his school but also in his conference. He knows how they viewed those players and how they attacked them, so that's a big help to us on the college side."
Groh also added that he will have discussions with O'Brien about how players fit the Patriots new offensive coordinator's system, saying, "it's really important to me that the coaches have some input, and we want to have players that the coaches want to coach and are invested in, so we look for as much feedback as we can get from them."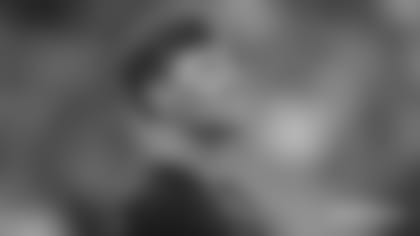 Groh then explained his mindset heading into the offseason about the Patriots adding more playmakers on offense.
"With any of these positions, certainly at a playmaker position, there's a price you have to pay for these guys. So whether that's allocating cap space or allocating a high draft pick, to be aggressive, if you want to have those dynamic playmakers, you have to pay the price for them."
Another area where New England could add to their roster is offensive tackle. The Pats are reportedly bringing back veteran Conor McDermott after a successful six-game stint to end last season but have several more pending free agents and hopefully will find long-term solutions on both the left and right side.
Typically, as Groh outlines, premium talent at offensive tackle doesn't last long in the draft. Armed with the 14th overall pick, the Patriots could target a tackle as early as the first round.
"Tackle is always a popular position right behind quarterback and edge rusher. Those guys are often right up at the top of the draft boards," Groh said. "You talk about traits for a left tackle, you talk about traits for a right tackle, kind of put them in two different buckets. But ultimately, they have to block the same guys. T.J. Watt, he's not just going to the same side every time."
"Those guys, first and foremost, they have to be able to pass protect and keep the quarterback upright, keep the pocket clean. Then, you're looking for a guy who's got a certain kind of playing style to come in and fit what we're looking for, so those are certainly two things that are important."
Former Patriots great Sebastian Vollmer is attending the combine with Patriots Deutschland, and Groh pointed to the Pats Super Bowl champ as an example of a player who could play both on the left and right side.
"There are certain stereotypes. But when you look at a guy like Sebastian Vollmer, who played right tackle for however many years, if we had to put Sebastian over at left tackle, which I think we did a couple of times, he had the athleticism and foot speed to be able to do that and not skip a beat."
Lastly, many pundits also circle outside cornerback as a position the Patriots could address. New England is set in most areas of their secondary with second-year corners Marcus and Jack Jones alongside veteran Jalen Mills. But, from this perspective, adding size at the position to play a role on the boundary would round out the depth chart. Plus, head coach Bill Belichick's defense is at its best when it has an elite lockdown corner, and veteran Jonathan Jones is an unrestricted free agent.
Regarding adding a bigger outside corner to the mix, Groh said, "there's certainly a balance there. We're just looking to find as many good football players as possible. Some of those guys have to fit certain height, weight, and speed parameters. If the guy is a good football player and we think he can help us, we're going to look to add them onto our roster."
After missing the playoffs last season, the Patriots have the resources to significantly add to their roster with a projected 11 draft selections and cap space to work with in the veteran market.
New England's scouting department is hard at work this week looking for an influx of talent through the 2023 NFL Draft.
DISCLAIMER: The views and thoughts expressed in this article are those of the writer and don't necessarily reflect those of the organization. Read Full Disclaimer