The NFL's Scouting Combine kicks off this week in Indianapolis, providing teams with the chance to get an up-close look at all of this year's top prospects. With the 14th overall pick and 11 projected picks total, the Patriots have the draft capital to make some impact additions while filling out some critical needs.
Early on, the mock drafts have established some interesting themes, with many pundits focusing on the team's need at offensive tackle while others look to wide receiver and cornerback. All three are positions that could be significant holes by late April, with the futures of Jonathan Jones and Jakobi Meyers among the most significant questions to be answered.
NFL Network's Daniel Jeremiah spoke with the media on Friday, providing his insight into the draft with some specific Patriots nuggets. Let's dive in as we get ready for a big week in Indy!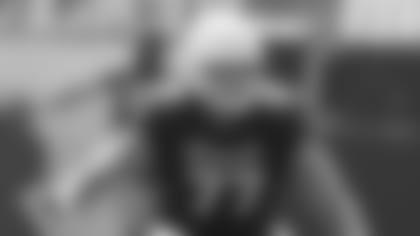 The Tackles
With Isaiah Wynn hitting free agency and Trent Brown entering the last year of his deal, both tackle spots are major long term needs. The team brought back Conor McDermott to provide some veteran depth, but that doesn't mean the top three tackles in this draft class, Broderick Jones, Paris Johnson and Peter Skoronski, shouldn't remain appealing potential options at 14.
Jones and Johnson have just a season at left tackle but project favorably in the long term while Skoronski is a three-year starter at the position who has length questions that could ultimately land him at guard. How these linemen measure up should solidify their rankings, with the possibility that all three are gone by the time the Patriots make their first selection.
Jones especially is an intriguing fit should he last that long.
"When you look at Broderick Jones, I think his best football is still ahead of him," said Jeremiah. "He is incredibly strong. He is incredibly athletic. What he can do in the second-level stuff and the run game as well as in the screen game is outstanding. He sets a little bit of a unique set where he sets a little bit flat so there are times where guys can get upfield on him, but then he shows you the ability to recover and hang in there. So, you know, maybe a little top-heavy at times. He gets a little over-aggressive. He is a pretty physical player, but I think there's a lot to really like about him. I think he could play either side. I think he could play right tackle. He could play left tackle."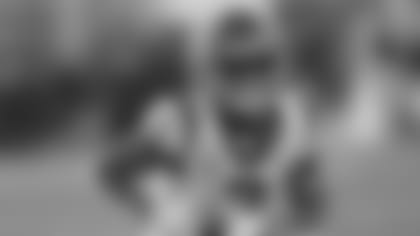 Wide receiver blow-up?
This isn't the high-end receiving class of recent years, but there are a couple wide receivers who could elevate their status into the top half of the first round, especially if they show blazing speed in their 40s. Jordan Addison, Quentin Johnston, Jaxson Smith-Njigba and Zay Flowers will have a lot on the line when they perform during drills. Explosive athletes will always be in high demand.
"To me, I look at if you are looking for high volume catches and productivity, you know, you can make a case for Jackson Smith-Njigba because he has a really good feel," said Jeremiah when asked about which receiver might fit with the Patriots best. "He works really good in the middle of the field. We know the success they've had with guys like that. That one I could see making sense to me.
"I just would want the best overall guy, and that's in my opinion Jordan Addison just because I think he is a complete route runner. I think he gives you bursts and explosiveness to make plays over the top, and I think he has outstanding hands."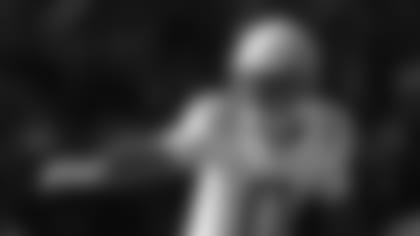 Shutdown corners
There's some intriguing talent at cornerback, and while their measurables will be dissected, seeing Christian Gonzalez, Devon Witherspoon and Joey Porter Jr. all at once will help provide further context. All three have their plus Patriots traits and could be a valuable addition on the defensive side of the ball.
But even if the Pats miss out on that top talented trio, there will still be options later on.
"For me it's Witherspoon, Porter, and Gonzalez, whatever order you want to put them in," said Jeremiah of the cornerback group, adding that it's a deep group with talent that will extend late into Day 2. "When I talk about those corners carrying top-three-round grades, I think those guys are all starters. Whether you want to say he is a No. 2 corner, whatever, he is out on the field when the starting lineup rolls out there. I think there are 20 of those guys."
Easy fits
The tackles, cornerbacks and receivers dominate much of the first-round conversation but could a top-10 talent fall through the cracks to 14 that's too good to pass up even if it's not one of the most immediate needs? Alabama's Brian Branch just might be the most prototypical Patriot in the draft, but with Kyle Dugger, Adrian Phillips and maybe even upcoming free agent Jabrill Peppers, would another safety/linebacker hybrid be too redundant?
Jeremiah laid out his favorite Patriots fits overall.
"Peter Skoronski [for one], Witherspoon from Illinois, because they value ball skills and instincts and awareness so much in the secondary, he definitely fits in that regard," said Jeremiah. "I would give you Keion White as one because of the versatility up front. He is almost 6-foot-5, 280 pounds. He could be an edge-setter, which they've always valued. The physicality to set the edge in the run game. Trying to find body types like Willie McGinest going all the way back. It's hard to find guys that are that big and that strong that can still move. He could be one I would say that would kind of fit that profile. A really smart player as well.
"Van Ness from Iowa. Obviously, you have the connection there with Kirk Ferentz and Belichick. He is always going to be comfortable with Iowa players, and he is a big, physical defensive linemen who can move inside-outside. So those are some guys I think that would be good overall fits. Then if we want to go to the non-Power 5 offensive linemen that they hit on last year with Cole Strange, why not go back and go with Mauch there, Cody Mauch from North Dakota State. Versatility, a bunch of different positions, highly tough, highly intelligent, Patriot-type guy."
Tight end wild card?
Jeremiah highlighted the tight end group as one of the deepest of recent classes and a strength of 2023's prospect groups. With Hunter Henry entering the last year of his deal, could the team return to their early-2000s roots and select a tight end? With many calls for added weaponry, the most impactful option early on could be at that position, or even later as the team puts a succession plan for the future in place.
"I have eleven tight ends that I have top three round grades on, which is a ridiculous number, it's just a really, really good class," said Jeremiah, adding of a potential Patriots option at 14th overall, "I know he is coming off of an injury right now and I know he is kind of more of a flex tight end, but Dalton Kincaid from Utah is a big -time player. I think he is one of my favorite players to watch in this draft. I think he is one of the best players in the draft. He is just sudden in everything that he does."
NFL Network provides live coverage of the 2023 NFL Scouting Combine March 2-5. For complete details on NFL Network's coverage, visit: https://tinyurl.com/3ph52296.
DISCLAIMER: The views and thoughts expressed in this article are those of the writer and don't necessarily reflect those of the organization. Read Full Disclaimer