Patriots head coach Bill Belichick's defensive system is at its best when New England has a shutdown cornerback to shadow top receivers.
We've seen the system thrive with Ty Law, Darrelle Revis, Aqib Talib, Stephon Gilmore, and others rising to the challenge of covering the league's best pass-catchers. Although slot corner Jonathan Jones made an admirable transition to perimeter corner, the most likely move is for him to transition back inside in a larger capacity.
New England's defense was still very productive despite the absence of a true number one corner, but against elite competition both at receiver and quarterback, the Pats defense wasn't as dominant. In those matchups against Stefon Diggs (196 yards and two touchdowns in two games) or Justin Jefferson (9 catches, 139 yards, TD), for example, there were ups and downs.
Furthermore, the tallest corner on the Patriots active roster a year ago was veteran Jalen Mills (6-0), so adding size at the position that's better equipped to match up with receivers such as Tee Higgins, who had eight catches for 128 yards and a touchdown against New England, is a priority.
The Patriots haven't typically drafted taller corners, with only a few examples in the Belichick era, and they haven't always been successful draft choices. But they must still address the need with a depth chart filled with undersized, albeit skilled, cornerbacks.
Here are our initial rankings at the cornerback position leading into the NFL Combine:
1. Christian Gonzalez, Oregon
The perfect blend of size (6-2, 200 pounds), play speed, smooth hip fluidity and footwork, and coverage instincts for the Patriots needs this offseason. Gonzalez's explosive movements jump off the film at you with his mirroring quickness to handle man coverage and closing speed as a zone defender. However, his awareness in coverage made him our top pick. Gonzalez consistently finds work and understands route combinations to protect against the most dangerous threats.
There are several instances where he'll peel off shallow routes in match zones and take deeper receivers in a hurry with excellent positioning. Gonzalez needs to improve his ball skills and become stronger at the catch point against bigger receivers. But he has the makings of a number-one corner and is a top option with the 14th overall pick.
2. Devon Witherspoon, Illinois
If the Patriots aren't prioritizing size as much as we think, Witherspoon has the best film among the consensus first-round corners and would be number one on our list. With that said, it's not like Witherspoon is severely undersized. Illinois lists him at six feet, 180 pounds, so take an inch or so off given that schools usually exaggerate, but smaller-framed nonetheless, especially for his aggressive style of play.
Witherspoon is still big enough to project him as a starting outside corner. He's also a feisty, competitive, all-out effort type. The Illinois product has excellent mirroring quickness and fires from off-man to drive the catch point. There's nobody who finishes better than him, either. Witherspoon flies to the ball with eye-popping range, is an elite tackler in space, and delivers hit sticks all over the field. Pound-for-pound, he's the best corner prospect in the draft.
3. Joey Porter Jr., Penn State
The Patriots need size at the position, and you'd be hard-pressed to find a bigger corner than Porter Jr. in any draft. Porter, the son of Steelers great Joey Porter, projects to measure over 6-foot-2 with historically great arm length, and you see that on his film.
He's a physical specimen who lands heavy jams, smothers and re-routes with his length, and uses his long arms to close passing windows. Porter fits best in a system that will allow him to match up against bigger receivers in press-man and use his length to ball-hawk in zone, making him an ideal fit for post-safety teams. He's tighter-hipped with limited long speed and he'll occasionally false step in his transitions, so you don't want him matched against speedsters. But when asked to play to his strengths, he can be dominant.
4. Keele Ringo, Georgia
Ringo will likely post the fastest 40-yard dash among the corners on this list at 6-2, 215 pounds. He is a rocked-up, explosive straight-line athlete who was the dude in Georgia's secondary. His long speed and physicality make it challenging to beat Ringo on vertical routes, while his burst allows him to play in a trail technique and close on the catch point. Although he's an electric athlete, especially at his size, there are concerns about Ringo's stop-start ability and change of direction. He's stiff in his hips and struggles to stay glued through the break point when receivers quickly decelerate on comebacks, stop routes, and horizontal breaks. Still, it's hard to find guys with Ringo's size-speed combination who are battle-tested like him against top competition.
5. Cam Smith, South Carolina
A physical, long alpha dog who plays like fellow Gamecock alumn Jaycee Horn. Smith has a case as the most physical corner in this group with flashy hits and finishes on the football. He is an impact downhill player on screens and in run support, while his fluidity and patience at 6-1, 190 pounds are impressive at that size. He'll also crowd receivers at the line of scrimmage, redirect with physical jams using his length, and faced good competition in the SEC. Smith needs to trust his feet more often to avoid being too grabby in coverage. Although it's understandable, he also played way off Tennessee wideout Jaylin Hyatt, like 10-15 yards in off-man, rather than challenging the speedy Hyatt. I love his play temperament and fluidity for his size. But he's likely a matchup corner.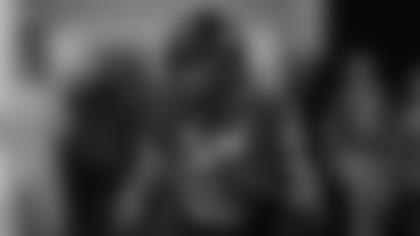 6. Clark Phillips III, Utah
Phillips has a similar game to Witherspoon but will be available further down the board. He's a bursty, quick-twitch coverage player who transitions easily to mirror receivers and shows an excellent trigger to the football. Phillips was also competitive in matchups against USC wideout Jordan Addison, which bodes well for his NFL projection. He had good ball production with six interceptions and a three-INT game against Oregon State last season. The knock on Phillips is that he projects best as a nickel or shadowing speedy Z receiver due to a lack of size/length. Maybe not what the Patriots need, but he'll bring something immediately to an NFL secondary.
7. Emmanuel Forbes, Mississippi State
Round Projection: Day Two
Here's a long, fluid athlete with experience in various coverages against top competition. Forbes can run with receivers working the vertical tree or horizontally running across the field. Although Forbes has the size and functional athleticism to succeed, there are technical flaws he needs to refine. He's too impatient at the line of scrimmage, where he'll overreact to release fakes, gets in a bad position, and then get a little grabby. Overall, he needs to become more anticipatory and trust his foot speed to react rather than getting off-balance. But there aren't any movement concerns, and he should test well.
8. Deonte Banks, Maryland
Round Projection: Day Two
There are reps from Banks in press-man coverage where receivers can't even get off the line because his jams deliver such significant blows. Banks' film against Ohio State's star-studded receiving corps last year showed a corner who more than held his own with those physical press reps, playing underneath receivers to his leverage with smooth flip-and-run, is a physical player at the catch point, and changes directions well for his size. However, his physicality could lead to some flags at the next level, and he needs more variety in his technique at the line of scrimmage, where he relies heavily on two-hand jams, which are inherently risky. Banks had several traits that would be appealing to the Patriots.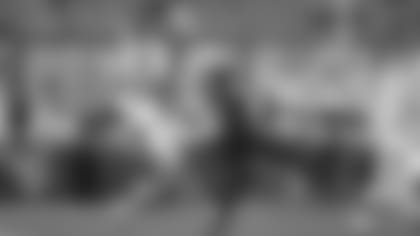 9. Julius Brents, Kansas State
Round Projection: Day Two
Brents was a clear winner at the Senior Bowl, where scouts marveled over his fluidity and physicality in press-man. The K-State product is silky smooth in his hip transitions for a 6-foot-3 corner, mirroring and suffocating receivers with his length. On film, he was routinely tasked with guarding the opposition's top outside receivers without much help, such as TCU's Quentin Johnston, and had some ups and downs. The biggest issues were with long speed and playing the ball at the catch point. His flip-and-run ability had him in good initial positions on verticals, and he smothered shorter routes, though. Brents can develop into a solid starter on the outside with better ball skills.
10. Tyrique Stevenson, Miami
Round Projection: Day Two
The difference between Stevenson's man coverage reps on film and his one-on-one opportunities at the Senior Bowl were noteworthy. That could mean he had a few good practices against favorable matchups in Mobile, but those Senior Bowl reps showed excellent mirroring skills, route anticipation, and physicality. He was running better routes than the receiver and deterring quarterbacks from even throwing the ball, which was wild. Still, on tape, there's more hip tightness from an athlete who doesn't appear overly twitchy. We'll see at the combine how he tests, but Stevenson moved up the board in Mobile and is also a hard hitter in run support, two things usually catch New England's eye.
Honorable mentions: Eli Ricks (Alabama), D.J. Turner (Michigan), Kyu Blu Kelly (Stanford), Darius Rush (South Carolina)