The Patriots have three holes on their roster that seem apparent to most observers taking in practices at the Shrine Bowl and Senior Bowl over the last few weeks.
Although head coach Bill Belichick typically takes the draft in his own direction, New England is likely heading for an overhaul at offensive tackle and could use high-end upside at outside cornerback and wide receiver where they're lacking star power at the moment.
After analyzing what the draft has to offer through the Shrine and Senior Bowls, here is our first stab at a seven-round Patriots mock draft:
(Disclaimer: I didn't make any trades this time. My focus is more on the prospects New England could target to shed light on the draft fits rather than moving around the board.)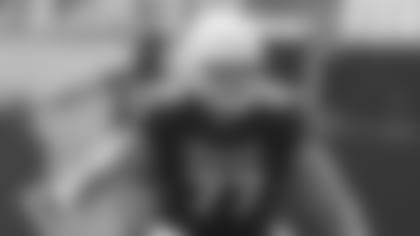 OT Peter Skoronski, Northwestern
14th Overall | Height: 6-4, Weight: 316
A three-year starter as a highly-touted High School prospect whose grandfather won five NFL Championships as a tackle on Lombardi's Packers just sounds like a Patriots draft pick. Skoronski projects as the most likely tier-one tackle prospect to fall to New England because he might not blow teams away at the combine. Instead, he's a heady, rock-solid blocker whose flashiness comes in the details where he'll adapt to moving parts by the defense like a seasoned vet. The Northwestern product is also explosive out of his stance to cut off the angle to the quarterback and uses that sudden first step to generate movement in the run game. Skoronski's the type of player you draft in the first round, plug-and-play as a rookie, and solidify the position for at least the next half-decade. A great get with the 14th overall draft choice.
WR Josh Downs, UNC
46th overall | Height: 5-10, Weight: 175
The Patriots need a jitterbug in the slot with offensive coordinator Bill O'Brien back at the helm. O'Brien's system loves to find advantageous matchups on the inside for the offense's quickest receiver, and Downs would fit the prototype. The North Carolina wideout can change directions and threaten defenders early in his routes to create underneath separation. Downs is also built like a running back with a thick frame and strong contact balance to elude tacklers. The Pats gravitate towards skill players who produced at the collegiate level, and Downs capped off his career for the Tar Heels with 83 catches, 1,290 yards, and 14 touchdowns in 2022. He'll consistently move the chains and produce with his quickness in the red zone. The next Edelman? Perhaps.
CB Julius Brents, Kansas State
77th overall | Height: 6-3, Weight: 202
Here is your big outside cornerback with a high ceiling. Brents measured in at 6-3, 202 pounds with 33 3/4 inch arms at the Senior Bowl earlier this month. At Kansas State, he was consistently tasked with taking the toughest assignment each week in a man-coverage heavy system that left its perimeter corners on islands. His tape had some ups and downs against top competition, but his movement skills were on full display in Mobile. Unlike the Pats past misses on day two corners, he displayed quick feet, smooth hip transitions, and good straight-line speed during drills at the Senior Bowl. Brents will push for playing time on the boundary as a rookie, and he has star potential with some coaching on ball tracking and in-flight adjustments.

S Trey Dean, Florida
108th overall (projected) | Height: 6-3, Weight: 207
After coaching the West team to a victory in the East-West Shrine Bowl, the Patriots will take a few players they saw in Vegas. Dean is the first Shrine Bowler selected in Mock Draft 1.0, following a standout week at the draft showcase. With Devin McCourty's potential retirement looming, Dean steps in as an interchangeable piece on the backend with third-year safety Kyle Dugger. Neither is a true centerfielder, but both have good size for the position to play in the slot, in the box, or deep safety, meaning the coaching staff can rotate their responsibilities from snap to snap. It might look a little different than having McCourty ranging over the top in the middle of the field. Still, it can be very effective, as Dugger and Dean can play off each other as mirror images of one another.

OT Tyler Steen, Alabama
118th overall (projected) | Height: 6-5, Weight: 315
The first of back-to-back picks from the Alabama offense, you have to figure that O'Brien will have some intel on his guys and play favorites with the ones who fit the system. Steen's athletic upside suggests he could stay at tackle as a high-level pass protector who was groomed in the SEC. He is another sudden mover out of his stance to protect his edge and is quick to his landmarks in the run game to make solid positional blocks. There were still some instances at the Senior Bowl where his functional strength limited his ability to sustain blocks, but Steen held his own in Mobile and improved each season throughout his collegiate career.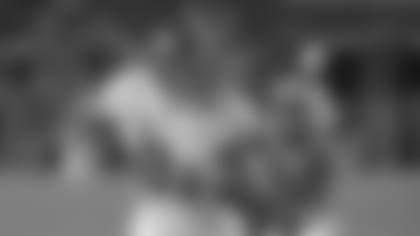 TE Cameron Latu, Alabama
136th overall (projected) | Height: 6-5, Weight: 244
Our first exposure to Latu came in Alabama's loss to Tennessee, where he had six receptions for 90 yards and a touchdown. Latu's a sharp route runner with an excellent understanding of angles, route pacing, and squaring up his breaks to avoid drifting or letting defenders back into the catch point. He's also a well-rounded player as a high-effort blocker who can play in-line, in the slot, or outside. It was apparent watching his film that he has a great grasp of O'Brien's system and his role in the bigger picture offensively. Some draft pundits believe this is a historic tight end class, and with the Hunter Henry-Jonnu Smith tandem hitting the back half of their big free-agent deals, Latu projects as a potential starter to take over down the road.
K Jake Moody, Michigan
185th overall (projected) | Height: 6-1, Weight: 210
Another near-lock for this year's draft is the Patriots targeting a specialist at some point on day three. Punter Jake Bailey's future with the team is uncertain, while kicker Nick Folk will turn 39 years old next season. Moody was extremely impressive as the kicker for the West squad in the Shrine Bowl, winning game MVP honors for drilling four field goals, two over 50 yards. He can handle kickoffs and was the 2021 Lou Groza award winner as the top kicker in the nation. He'll be a kicker for a long time in the league.

EDGE Tyrus Wheat, Mississippi State
188th overall (projected) | Height: 6-2, Weight: 260
Other than Dean, Wheat was another player generating some buzz from a Patriots perspective at Shrine Bowl practices. The Mississippi State product is a hybrid edge defender who can set the edge as a standup outside linebacker or put his hand in the dirt to rush further inside as a DE. The Pats coaching staff was impressed with his versatility and ability to grasp their base concepts, seeing his fit on early downs where he's a stout strong-side player.
RB Travis Dye, USC
193rd overall (projected) | Height: 5-10, Weight: 200
Unfortunately, Dye sat out of Shrine Bowl practices due to a season-ending ankle injury in early November. However, the Trojans running back told Patriots.com that he'll be a full-go by camp. Dye was a standout in Lincoln Riley's offense with over 1,000 yards from scrimmage, fitting the mold of a change-of-pace back. He looks comfortable playing in the passing game, whether catching the ball or in pass protection, standing out as a blocker in blitz pickup. He has enough short-area quickness and natural pass-catching ability to put himself in the running to become the next James White in New England.

C/G Alex Forsyth, Oregon
211th overall (projected) | Height: 6-4, Weight: 312
Like O'Brien, we expect the Patriots to bring in at least one Oregon offensive lineman with former O-Line coach Adrian Klemm reportedly joining New England's coaching staff. The Pats could gravitate toward right tackle Malaesala Aumavae-Laulu who was on the East team at the Shrine Bowl. But after taking two tackles in their first five picks, we'll go with the Ducks' three-year starter at center, who has the size to be a reserve guard as well. Internally, the team is high on 2022 UDFA Kody Russey as a developmental center. Still, once the time comes to replace captain David Andrews, it'll be good to have a few options in the pipeline.

LB Anfernee Orji, Vanderbilt
260th overall (projected) | Height: 6-2, Weight: 230
Ending the seven-round mock draft with one more Shrine Bowl standout, Orji is a classic hard-hitting inside linebacker who attacks the line of scrimmage and is a solid run defender. Although that's his calling card, Orji was better in coverage than expected and comes in at 6-1, 230 pounds, giving him an athletic build. Primarily, an old-school thumper with maybe more upside playing in space than it initially appeared before we saw him in Vegas. 2023 Patriots Mock Draft Tracker
Find out what the top 'experts' are predicting the Patriots will do in the first round of the 2023 NFL Draft.