The value of having a number one offensive weapon has never been higher in the NFL.
Besides the quarterback position, case studies and large-sample data suggest that having that alpha receiver who demands extra attention, dictates game plans, and still produces at an elite level is now arguably the most important commodity in football.
Although it's easier said than done to acquire a player of that caliber, the importance of a top pass-catcher isn't debatable. It's also clear that the Patriots don't currently have a threat in their passing game that rises to that talent level, which brings us to the wide receiver class in the 2023 NFL Draft.
Before we get into the rankings, remember that a receiver who might be ranked high for one team might not fit the mold for New England. These rankings are based on the prospects who are best fit for the Patriots. From this vantage point, the Pats should prioritize separation quickness, route running, and productivity after the catch. So we'll have players who fit that prototype higher than bigger outside receivers.
Here are our top-ten Patriots fits at the wide receiver position heading into the NFL Combine:
1. Jaxon Smith-Njigba, Ohio State
Round Projection: First Round
The word technician gets thrown around during this time of year to describe crafty route-runners who sometimes lack elite physical tools to win with pure athleticism. Until Smith-Njigba proves otherwise in the 40-yard dash at the combine or his Pro Day, he will fall into that category for some. But it's ignoring key traits that truly translate to being a productive wide receiver in favor of straight-line speed, which is a mistake.
The Ohio State product combines separation quickness and explosiveness off the line with an advanced understanding of angles, leverage, pacing, his 1/11th in the route concept, and how to attack coverage in the middle of the field. Although he might not possess elite speed, Smith-Njigba has all the tools to become a chain-moving machine like he was for the Buckeyes. JSN is a first-round talent who would be fantastic in the slot in New England, and that's why he tops our list. I'm not overthinking it because he decided to sit out most of the 2022 season.
2. Jordan Addison, USC
Round Projection: First Round
If you really can't help yourself in wanting a receiver with another gear to his game, Addison projects as this class's closest prospect to Eagles wideout DeVonta Smith. Addison is silky smooth with great speed, deceptiveness and eats up off-coverage and zone with his ability to threaten defenders in the early stages of his routes to set up route breaks down the field. He was also used as a ball carrier on schemed touches in Lincoln Riley's first season as the Trojans' head coach, showing the necessary burst to turn corners on out-leveraged defenders, and flashes short-area separation on whip route and slants. There are concerns about playing through contact, beating press coverage at the line, and separating or stacking vertically over the top that might reduce his workload as a perimeter receiver. Still, his offensive coordinator at the next level can scheme him away from contact as Riley did and get a dangerous three-level receiver.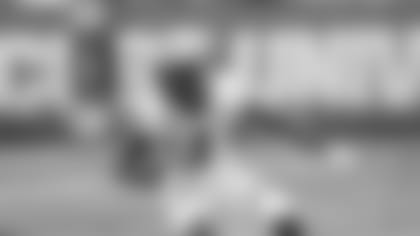 3. Zay Flowers, Boston College
Round Projection: First or Second Round
It's easy to fall in love with Flowers's potential in the Patriots offense. This is an extremely dynamic offensive weapon with the athletic profile to win underneath the defense on quick hitters with separation quickness, wiggle to break tackles after the catch, or create vertical separation with his off-the-line suddenness creating immediate wins on go routes and double-moves. Flowers has game-changing speed and is the best separator in this class. However, the catch is that he's only 5-9 and 182 pounds. It's a legit concern that his frame might not be able to withstand a high-volume role. Does he become more Hollywood Brown or Jaylen Waddle? That'll be the determining factor for Flowers's ceiling.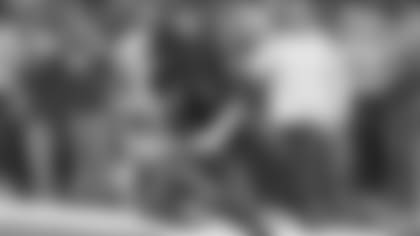 4. Quentin Johnston, TCU
Round Projection: First Round
Most wide receiver rankings will have the TCU star as the number one receiver in the class, and there's an argument there purely based on talent. Johnston is a classic long-striding, explosive vertical threat who is a downfield ball-winner at 6-4 and 215 pounds. His vertical wins produced Moss-like stat lines in college, such as his six catches for 163 yards and a touchdown in the college football semifinal versus Michigan. Overall, he gained 17.8 yards per catch as a true outside-the-numbers big-play threat. He's also a builder of speed as a ball carrier who can take off for explosive plays when given a runway. But his translation into the Patriots offense is murky. Johnston lacks the tools to create underneath separation and is often blanketed on shorter routes (digs, slants, unders). He's more explosive than N'Keal Harry but fits a similar profile to Harry, Aaron Dobson, and Chad Jackson. We'll have reservations about making the same mistake again until the Pats develop a draft pick in this mold into a successful NFL receiver. Johnston will likely be a good pro, but the Patriots don't have a good track record with this type of receiver.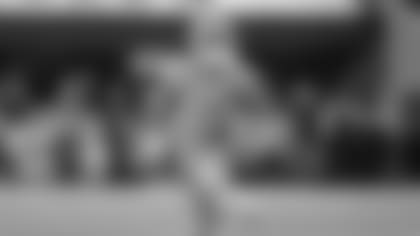 5. Josh Downs, North Carolina
Round Projection: Second Round
Another quick-twitch separator with good instincts and the ability to create yards after the catch. Downs was our pick in mock draft 1.0 in the second round, partially because he's the most likely option to fall to 46 but also because he has all the tools to be a slot merchant in New England. There's evidence on film of him attacking angles, leverage, and threatening defensive back's technique to create instant separation off the line. He's also very heady against zone coverage while working the middle of the field and has a compact build (5-10, 180) that turns him into a scat-back as a ball carrier. If the Patriots can't find the sweet spot with our top three, Downs is a great early day-two option with similar qualities to the tier-one prospects.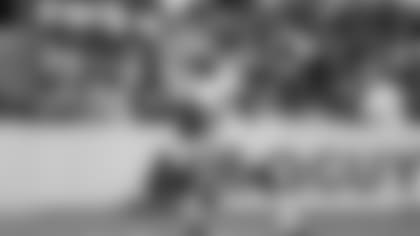 6. Kayshon Boutte, LSU
Round Projection: Second Round
Boutte is a tricky evaluation because he only had 131 catches in three seasons in Baton Rouge. Boutte had an injury-plagued 2021 season, and his 2022 season was cut short for undisclosed reasons. Boutte originally announced he was returning to school for his senior season, then reversed course after the bumpy end to last season, opting to enter the draft. The combine and top-30 visits will be big for Boutte to explain how it ended at LSU. But the bottom line is that he's extremely talented, and if everything checks out off the field, he will go early. Boutte is a menace with the football in his hands, creating chunk plays as an explosive ball carrier with excellent contact balance to run through tackles. He's also a fluid mover who can sink and cut to change directions, and his straight-line speed also produced some vertical wins. Boutte has been near the top of this class for years as a highly-touted high school recruit. Still, we are projecting his game some due to a smallish sample size, and he will need to prove himself in interviews. There's some Deebo Samuel to his game.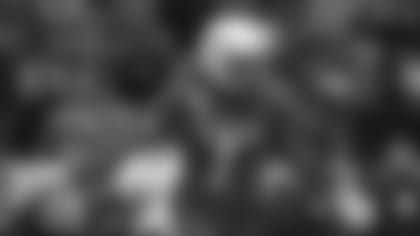 7. Nathaniel Dell, Houston
Round Projection: Day Two
If Dell were a few inches taller and ten pounds heavier, he'd be a legit first-round talent. It's easy to make the comparison because they went to the same school, but he's the wide receiver version of Marcus Jones in this draft. All the Houston product does is get open. He's explosive in everything he does, from quick-breaking routes to wins on the vertical route tree with home run speed. He also took over for Jones on returns for the Cougars and was productive there, translating that skill to offense on schemed touches and YAC opportunities. Dell was a one-on-one standout in Mobile because he's simply unguardable with his gear changes and route fakes. However, at 5-8 and 163 pounds, projecting Dell as a highly-productive pro is saying he'll be a total outlier at the next level.
8. Xavier Hutchinson, Iowa State
Round Projection: Third or Fourth Round
Hutchinson is another "technician" who wins at the intermediate level with nuanced route-running. He's good at gaining leverage with an advanced release package, setting up his route breaks, and winning with body positioning and suddenness at the top of the route. Hutchinson also has strong hands for contested catches in traffic. However, he falls down the rankings a bit because he's not overly dynamic in his movements and doesn't possess great long speed. The player we are describing sounds like Jakobi Meyers, right? If Meyers walks in free agency, Hutchinson is a comparable replacement who might not change the offense but could fill that role.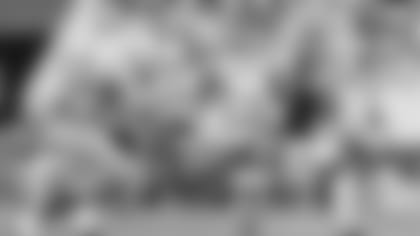 9. Marvin Mims, Oklahoma
Round Projection: Third or Fourth Round
Mims is the forgotten receiver in this class for some reason. He's a prototypical vertical slot with effortless acceleration to get any corner on his horse early in the route. You see how that speed off the line in his vertical stem opens up corners, presenting avenues for him to stop on a dime and create intermediate separation on comebacks, stop routes, and digs. There's also the potential for him to win on crossers and schemed touches to round out his game. Mims doesn't play through contact at a high level and needs to become a better salesman to create separation at the top of routes. But you can't teach speed.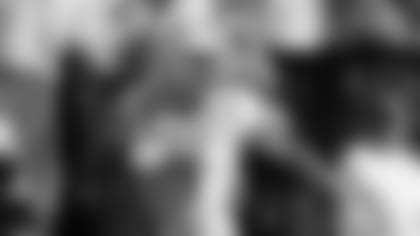 10. Cedric Tillman, Tennessee
Round Projection: Third or Fourth Round
The other big-bodied outside receiver on this list, Tillman edges out a few more speed slots and route-running demons because his tape was terrific. There was more technicality and versatility to his game than teammate Jaylin Hyatt as well. Tillman's ability to stop quickly off his vertical releases to create separation on comebacks and stop routes was impressive for a receiver of his size. He also combines excellent body control, ball skills, a large catch radius, and vertical burst to be a productive X in the league. His reps against projected first-rounder Kelee Ringo (Georgia) won me over. It's not easy to decelerate at 6-foot-3, 215 pounds, and he did it with ease to lose Ringo several times.
Honorable mentions: Parker Washington (Penn State), Rakim Jarrett (Maryland), Charlie Jones (Purdue) 2023 Patriots Mock Draft Tracker
Find out what the top 'experts' are predicting the Patriots will do in the first round of the 2023 NFL Draft.