Another Super Bowl champion has been crowned and today the 2023 NFL Offseason officially arrives, with just two short weeks until the Scouting Combine and a little over a month until the official start of the 2023 league year on March 15. Welcome to the year-round NFL schedule that barely has a moment of downtime and don't we all love it?
The Chiefs secured their second title in three years and according to Peter King, will join the Patriots in hosting back-to-back weeks in Germany next November, possibly in Frankfurt, while New England and Kansas City are also slated to face each other in Foxborough at some point. That's enough to get the offseason off and running.
As we turn the page to free agency and the draft, here are 5 burning questions facing New England as they begin the vital team-building portion of the year.
1. What does the BOB O look like?
Our own Evan Lazar took a deep dive into Bill O'Brien and some of his offensive tenets and how things might play out in New England, with memories of his first stint in Foxborough playing a potential factor. It's a different Patriots team now and a different era in the NFL, and O'Brien's experience as a head coach in Houston as well as his stops at Penn State and Alabama should certainly inform some new wrinkles perhaps not yet seen in New England. These days, behind closed doors in Foxborough, O'Brien and his offensive staff will be putting the new offense in place. How it will all come together is anyone's guess in these early stages, but it will be exciting even to get a small informal glimpse of what they're working on later this spring in OTAs. Last year, the bomb's away approach was clear from the get-go. What will be clear from the get-go this year with BOB in charge of the attack? We'll have to wait to find out but it could be the most impactful question of the 2023 offseason.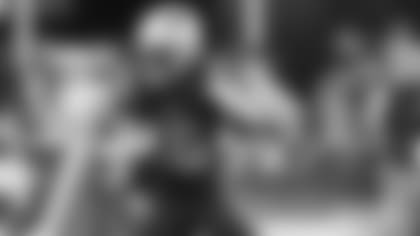 2. Who stays? Internal Free Agency
This year's list of Patriots internal free agents is headlined by Jonathan Jones and Jakobi Meyers, two of the key cogs over the last few seasons as attrition heavily hit both of their position groups. Nelson Agholor joins Meyers from the wide receiver group, while the tackles could also see two significant departures by the two players who manned the right side for the majority of the season, Isaiah Wynn and Conor McDermott, not to mention RFA Yodny Cajuste. Mack Wilson and Raekwon McMillan were unable to carve out significant roles on defense last season, but both brought valuable depth and made their share of plays despite neither reaching even a quarter of the defensive plays. Damien Harris is coming off an injury-riddled 2022 after scoring 15 rushing touchdowns in 2021 which could make him a possibility to stay, but the team spent two draft picks on running backs last year and could also choose to turn things over to them. Finally, long-time leaders and veterans Devin McCourty and Matthew Slater are among the few remaining leftovers from the last championship. Their potential retirements would send a shockwave through the leadership element of the team and also open up significant holes on the field as well. This internal free agent class highlights three of the biggest positions of need -- wide receiver, cornerback and tackle. All three could be heavily remade this offseason, but it's not hard to bang the table for Jonathan Jones and Meyers to stick around and provide proven stability.
Full List of 2023 Patriots Free Agents
3. Who arrives? External Free Agency
The needs to be addressed in external free agency will be heavily impacted by those internal free agents that the Patriots choose to retain, so at this point it's a bigger philosophical decision. Yes, they have some cap space to play with this year, but as we saw in 2021, heavy external free-agent spending can be hit or miss. Tackles like Mike McGlinchey and Orlando Brown could be appealing given the uncertainty at the position, but at the wide receiver spot it's hard to top Jakobi Meyers. The team could consider some injury flyers on talented but injury-riddled players like Sterling Shepard or Parris Campbell. Both are "buy low" type players with concerns about durability. Shepard has back-to-back seasons with ACL tears while Campbell just played the first full 17-game season of his career in 2022. A 30-year-old-plus collection of cornerbacks will hit the market, but it will cost a good chunk of change for someone like Marcus Peters. Again, Jonathan Jones might be the safest option and he's still under 30. Add it all up and it seems like a risky year to make a major jump into the external free agency market, at least at the positions the Patriots most need. Instead, perhaps the team should focus on...
4. Early Extensions?
Most Super Bowl-contending teams feature a collection of internally developed veterans that form the core of the team. Certainly, that was the case for the early-2000's Patriots as well as the mid-2010's Patriots. So maybe with that in mind, instead of taking some risky swings in free agency, the Patriots should get ahead of their talented crop of pending 2024 free agents like Kyle Dugger, Michael Onwenu and Josh Uche. Hunter Henry and Ja'Whaun Bentley could also get consideration, while these moves have the potential to open up even more cap space should the team want or need it. With players like McCourty and Slater fast approaching the end of their careers, identifying and extending the future core leadership elements is important to long-term stability. Dugger and Onwenu are every-down contributors flirting with NFL stardom. Another strong year from them and Uche could significantly raise their 2024 price tags. 2023 Patriots Mock Draft Tracker
Find out what the top 'experts' are predicting the Patriots will do in the first round of the 2023 NFL Draft.
5. How to attack the draft?
We won't truly be able to rank the Patriots draft needs until mid-April, when the major moves of free agency have been completed and all that's left to do is fill out the roster with drafted and undrafted rookies. But again, the key places where the team needs to improve and add depth start at wide receiver, tackle and cornerback. With a more middling year at receiver and cornerback, all eyes on are on the top trio of tackles -- Parris Johnson, Broderick Jones and Peter Skoronski, and whether any of them will last until the 14th overall selection. All three have left tackle potential in the pros but there are also plenty of plug-and-play right tackles further down the board, with mammoth Senior Bowl standout Dawand Jones leading the way. As always the Day Two receivers are intriguing with speed and separation ability, if not sprinkled with the usual questions like size and injury history. While the top needs seem obvious, lesser ones like free safety, third-down back and linebacker should also warrant serious consideration.
As mentioned above, the only way out of the middle and back into the top echelon is to keep striking gold in the draft. They've stacked a few good drafts now and are getting standout contributions from more and more young, homegrown players. Continuing that process and even bettering it should be the priority this year. With 11 potential picks, they have the ammo to make some magic happen. Forget the flashy external free agents with mileage on them and only proven performance with other teams, the best answer to the Burning Question this offseason is to stay the course with the players already here and inject another exciting class of rookies who can further reduce any needed reliance on the external market.