With most people staying safely inside and practicing social distancing, time spent outdoors is as precious as ever. Runs, walks, drives and bike rides have become small slices of normalcy -- even with a mask on. Recently, a Patriots fan used this time to get creative on the streets of Boston and beyond.
Nick Jewell works with intramural and club sports at MIT, and as a way to keep students moving safely over the summer, his department created a challenge that is both physical and artistic. Using Strava, a GPS activity tracking app, they are encouraging students to draw out designs on runs, walks and bike rides wherever they are.
To kick it off, Jewell drew out the Patriots Flying Elvis logo.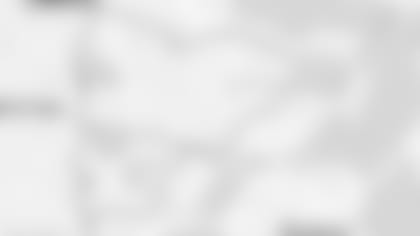 "I saw in Boston people were spelling out 'Boston Strong' and things like that. My dad is an artist from South Carolina, and so I sent him an idea. The roads of Boston aren't exactly the straightest roads," he said with a laugh. "I sent it down to him and I was like, 'Hey, do you think you could come up with the Pats logo for me?' He sent me an idea, and we collaborated on it. It took longer than I'm willing to admit, but we got something that was pretty cool."
The 12.8-mile ride took Jewell about an hour and a half to complete, and he had plotted points on a piece of paper, took a picture of it, and used that to cruise through the city.
"I would plug in a few [points] at a time. I'd be coming to the end of this arbitrary street, and it would just say, 'Turn left now,'" Jewell said. "I would have to go, 'Okay, this is the nose,' and I'd just shoot up the nose. It was pretty hectic, especially around little detailed spots, but it was a lot of fun."
After finishing the ride, Jewell shared his creation with the Patriots Reddit community, and he said, overall, people on the thread thought it was cool.
"It was funny because you're going to get the people who are like, 'He's facing the wrong way.' And it's just like, come on, man," Jewell said. "We did the best we could. It was overwhelmingly positive."
As Jewell and his coworkers gear up for a summer full of programming to engage MIT's students in responsible exercising, he said this "competition" is helping fill in the void a world without sports has presented.
"At this point, I've been reduced to essentially watching marble racing videos," Jewell said. "I just want to be competitive with my friends. It's gotten to the point where I'm drawing things on Strava and challenging students to make it bigger and better."