Third-year running back Kevin Faulk could do nothing but watch the season opener. He was listed among New England inactives in the loss to Cincinnati.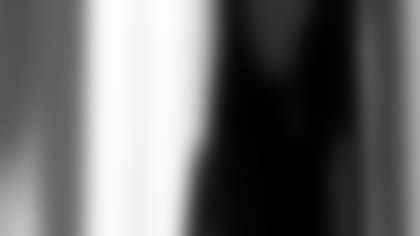 ]()
            It wasn't the way he wanted to start the season off, but Faulk was able to contribute in a big way in New England's victory over Indianapolis Sunday. He ran for an 8-yard touchdown, set up another touchdown with a 28-yard reception and also had two key runs to move **Adam Vinatieri** into range for a 48-yard field goal on the final play of the first half.  

With J.R. Redmond out of the game with an ankle injury, Faulk spelled starter Antowain Smith and served as the third-down back. He responded with nine carries for 48 yards and two catches for 38 yards.
"It felt real good to contribute. As a competitor you want to be out there," Faulk said. "The first game of the year was one of those situations where I wasn't out there, but whenever I am out there, I will try and do my best."
For the season, Faulk has 12 carries for 67 yards, good for an average of 5.6 yards per carry. He has gained three first downs and scored one touchdown with the carries, and both of his receptions have resulted in first downs. Overall, his 14 touches on offense have resulted in 105 yards (7.5 yards per touch), five first downs and one touchdown.
There is little question that Smith is the feature back for New England. He's the only back to get double-digit carries in all three games, and after his 94-yard, two-touchdown showing against the Colts, he has earned the lead role for now.
The spot for which Faulk is competing is more the third-down, change-of-pace role. He has never been seen as an every-down back by Head Coach Bill Belichick, but he is good in open space and as a receiver out of the backfield. The biggest problem for Faulk in his career has been holding on to the football, but he handled his chances against Indy without incident. His play earned praise from Belichick.
"I thought Kevin gave us a lift [Sunday]," Belichick said. "He made a couple of plays that we have seen him make before. He did some nice things with the ball in his hands on the screen pass. He made a nice cutback run, kickoff return and those are the kind of things that Kevin can do.
For the first two games, it was Redmond who spotted Smith in the backfield. Like Faulk, he has been productive in the role. Redmond has seven carries for 32 yards (4.6 yards/carry) and five catches for 40 yards. His problems have been largely health related. When he returns to practice this week, the competition should be pretty close. While Redmond may be ahead at this point, Faulk is keeping the pressure on.
"Kevin is a good change of pace player and if he can continue to be productive like he was yesterday he will certainly get more opportunities," Belichick said. "I thought he took care of the ball well and those are things that are important."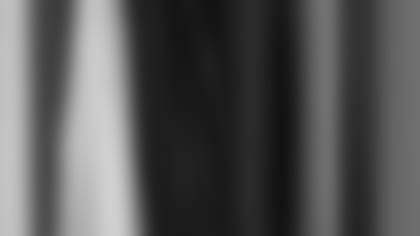 ]()
            Linebacker **Marty Moore** was placed on injured reserve, officially ending his season. Moore injured his Achilles' Heel on the final play of the game Sunday and underwent surgery to repair it. The team did not make any moves yet to fill his roster spot. Belichick said Monday that special teams play, not necessarily the linebacker position, will factor more in the decision on who replaces Moore on the roster