On Sunday, the Patriots play the Raiders at Estadio Azteca, but just a few minutes down the road on Friday morning, members of the Patriots organization were making their presence known in the community.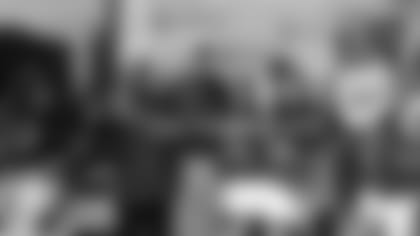 Patriots alumni Kevin Faulk and Steve Grogan, cheerleaders and Pat Patriot paid a visit to the Shriners Hospital in Mexico City, greeting fans and patients from the hospital.
As part of an NFL Play 60 event, the Patriots, along with alumni Raiders Willie Brown and Fred Biletnikoff and the Raiders cheerleaders, spent the morning running drills, taking photos and signing autographs for the patients at Shriners Hospital. While the visit was a chance to get out in the city, it was also a chance to give back, which meant a great deal to the alumni and the squad.
"It's everything," Kevin said of giving back. "It's for the kids, for Shriners Hospital, for the NFL, support for the New England Patriots. Everything."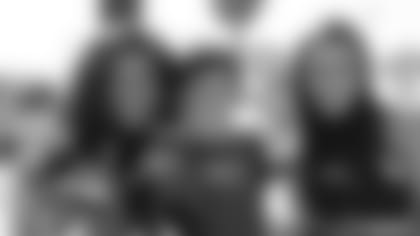 The sunny day brought hundreds of patients, their families and doctors out to the parking lot of the hospital for an atypical but exciting day. While football is still growing in Mexico, the day was proof enough that the passion fans have – even in another country – can't be matched.
"You're coming into Mexico City where there's not often a game that's being played here. I'm not surprised at all. You want more. You want more to come out here to experience it," Kevin said. "It's awesome. You want to bring your game to another country."
You can check out more photos from the visit to Shriners Hospital in the gallery below. 
FULL GALLERY
Patriots alumni Kevin Faulk and Steve Grogan, along with Patriots cheerleaders and Pat Patriot, met with football fans and patients at Shriners Hospital in Mexico City Friday morning.