The Patriots provided us with myriad story lines from their season opening victory over the Cincinnati Bengals Sunday, it's almost impossible to choose where to begin. The easiest and most obvious solution, then, would be to start at the beginning.
On their first offensive series of the new season, New England's offense only needed five plays to put their first points on the board, thanks in large part to rookie tight end Aaron Hernandez. His first official reception as a pro came on a 1st-and-10 play from the Patriots' 41-yard line. Quarterback Tom Brady initially looked to his right, then turned to his left and saw Hernandez wide open in the flat.
The rookie had lined up in the slot, next to wide receiver Randy Moss, who was on the outside. At the snap, Moss ran a deep post [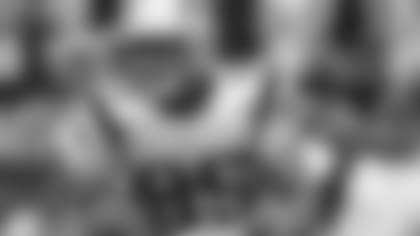 ]()pattern, while Hernandez ran a short out. Essentially, the two crisscrossed and the Cincinnati secondary decided to focus on Moss, leaving Hernandez all alone along the sideline
Hernandez then used his speed and a couple of shifty moves to advance the ball 45 yards to the Cincinnati 14.
"I had a feeling," Hernandez explained for his being left uncovered, "because when Randy is on a deep route, most likely the safeties and corners are going to run with him and that leaves me alone underneath."
"It feels great," he said of his first catch. "I was just trying to make a play."
That set up the Patriots' first touchdown of the season, a 9-yard Brady-to-Wes Welkerbubble screen. Welker had a convoy of blockers in tight ends Alge Crumplerand rookie Rob Gronkowskidoing the heavy lifting for him after Welker took a step back at the snap, grabbed Brady's quick pass, and followed his blockers into the end zone.
"I was out there with the two big bodies, probably our two best blockers on the team against two corners. So, I was glad Tom [Brady] threw it out there. So, if I didn't score on that one, I might as well retire," the All-Pro receiver joked.
He felt even more elated that he was able to set the tone for the Patriots offense just seven months after his reconstructive left knee surgery.
"I didn't really expect to lead off the season scoring a touchdown on our first drive. It's kind of a special deal with all the adversity and everything I've had to go through this offseason to get where I'm at. So to score on the opening drive was definitely a cool thing, so I'll definitely put that ball in a special spot."
Hernandez was targeted later in the game by Brady, who saw his rookie tight end with a slight opening in the end zone, but as Hernandez dove to the ground for the low throw, he couldn't hold onto it. That wasn't the case in the fourth quarter, however, when Gronkowski got into the scoring act.
On 3rd-and-goal from the Cincy 1, Brady play-actioned and found Gronkowski heading for the right side of the end zone. His throw [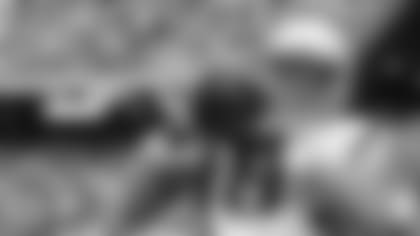 ]()was slightly behind the rookie, but the 6-6 Gronkowski, with a defender hanging on his back, made a nice adjustment to reach behind and above his right shoulder to secure the ball for New England's final score of the day.
Gronkowski admitted to some early jitters the night before and as the game got underway, but those quickly subsided. He felt completely comfortable making his first NFL touchdown.
"It was a great feeling to get the first touchdown. It was a good-executed play, everyone did their job and it was a good throw by the quarterback," he remarked.
"I think someone has [the ball] and they decorate it or something … I'm going to definitely keep it myself and send it back home to my family – my parents for the trophy case or something."
On the other side of the football, rookie cornerback Devin McCourtymade his first start in a regular season game and faced one of the league's all-time greats in Terrell Owens. Bengals QB Carson Palmertargeted the youngster, who was lined up opposite Owens at right corner on the first play of the game. Owens went deep, but McCourty kept up with him step-for-step and was credited with defending the pass, which Owens got his hands on but couldn't complete.
"Just to be able to make that play gave me a little bit of momentum and kept the defense going," McCourty told reporters at his locker afterward. "Anytime you can stop the offense going deep, it's a good play."
From that point on, McCourty reverted to his normal position at left corner, but Owens followed him to that side and the two faced each other most of the rest of the afternoon.
"I prepared for [T.O.] all week," added McCourty. "I knew what we were going against. I knew we had to come out and compete today. Coach kept saying with openers you just don't know, so prepare for everything.
"Just happy we won. Went out there and gave it 100 percent. Just played hard and competed, and I'm happy we came out with a win today."
Linebacker Gary Guytonregistered his first pick-six as a pro when number 59 rumbled 59 yards with a Palmer pass to put New [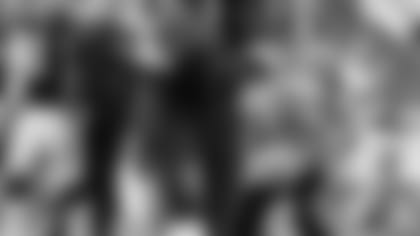 ]()England up 24-0 in the second quarter. Like Gronkowski and Welker, Guyton said he planned to display his prize prominently. He pointed to the ball in his locker and said he was going to find a special place for it.
Safe to say, second-year wide receiver/returner Brandon Tate will as well with his 97-kickoff return touchdown to start the second half. Tate returned the opening kickoff for a score against the Rams in New England's third preseason game last month, but his play on Sunday was the first one that will go down in his stat history.
Tate fielded a wildly bouncing ball that was squib-kicked by the Bengals, then made an improvised jump-move to get past the first cover man. He then followed some excellent blocking to take the ball the remainder of the way to the Cincinnati end zone.
"Well, to tell you the truth, I thought it was going to mess up everybody. I thought everybody was going to stop blocking and try to get back and get the ball, but everyone stayed to their assignment. So, like I said, my hat goes off to my teammates."
Second half disappointing for defense
It was a little bizarre to see the Patriots open the game with no outside linebackers on defense. Expecting the Bengals to pass from the get-go (which they did), New England lined up in a 4-2-5 alignment, with four defensive linemen, inside 'backers Jerod Mayoand Gutyon, and five defensive backs.
The Patriots changed formations and personnel groupings on the very next play and throughout the first half, which may have contributed to Palmer's dismal performance early on. In fact, the Patriots got their best pressure of the game on Palmer on that first series. On 3rd-and-2, the combination of nose tackle Vince Wilfork, d-lineman Myron Pryor, and outside linebacker Tully Banta-Cainbrought Palmer down, forcing Cincy to punt from its own 36. Guyton's big play was also a first-half highlight for the defense.
But something changed in the second stanza, as the Bengals were able to move the ball on the ground and through the air, almost at will. The prime target, it seemed, was second-year corner Darius Butler, who was covering wide receiver Chad Ochocinco. Butler provided fairly tight coverage for the most part, but Ochocinco was able to find just enough of an opening the finish the day with 12 [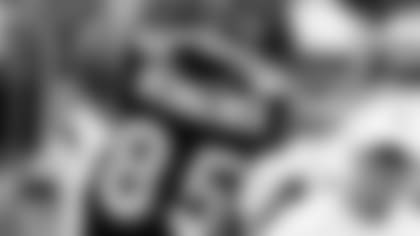 ]()catches for 159 yards, including a spectacular 28-yard touchdown at Butler's expense in the third quarter.
"Like you said, real close, but those are plays that you've got to finish," Butler lamented later at his locker. "Those are drive killers. Anytime you get the chance to get off the field, you've got to get off the field. We've got to make those plays.
"It's always important every game that we come out as a defense or the offense and set the tone … and we actually did well in the first and not good enough in the second half. Like I said, some things you learn from."
The Patriots pass rush, meanwhile, save that early sack of Palmer, was virtually nonexistent the rest of the day. But the defense's leaders seems to have drawn confidence from their successful start.
"We came out with good energy, played well as a unit. We made the plays we needed to make in the first half. The second half, I really don't know," said Wilfork. "I can't comment until I go in and actually look at the film."
"I was happy with the way we played in the first half," added Banta-Cain. "We were able to neutralize them in the running game and the passing game. For us, that's just a confidence booster because we wanted to play with a lot of energy. We wanted to make plays early in the game to get energy on our defense. And that's what we did. Obviously, in the second half, they came out and put some points up on us. But it was good to see we were ready to play in the first half."
"All in all, for the first game," Wilfork continued, "we came out together and played with a lot of energy and fought and competed. We [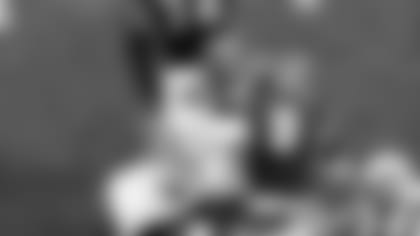 ]()were physical. We were aggressive. We were everything going into this game I thought. Hats off to my teammates and the coaching staff for putting together the game plan and once Cincinnati came in, they were riding high and they had a right to be. They added some new firepower on their team. But today, I was happy to see the New England Patriots playing how we can play. We saw flashes of how we can play, if we just play together."
"It's the opener. We just don't know what to expect week one," Banta-Cain concluded. "And everybody is antsy and anxious to see what's going to happen. For us to come out and play like we did in the first half, to open up the game that we opened up, you couldn't have picked up a better start."
The players and coaches are busy breaking down the film from Sunday's 38-24 win over the Bengals today. This afternoon, players will be available for media interviews late in the afternoon, as will head coach Bill Belichick.