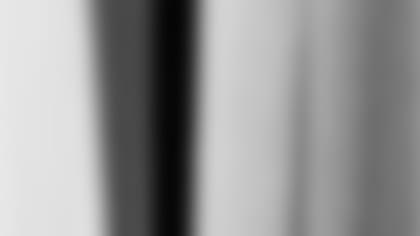 ]()
            In the first year of the AFL-NFL merger the Boston Patriots decided to celebrate becoming a full-fledged member of the NFL by being extremely generous and handing out easy victories on a weekly basis. The Patriots hit rock bottom in 1970, winning only twice in 14 games to become the worst club in the new 26-team National Football League.  

The Patriots problems in 1970 were too numerous to detail. They were 26th in the league on offense (scoring only a paltry 149 points), and were also the worst defensive team in football (allowing 361 points). They turned the ball over 41 times and were also among the league's most penalized teams. By midseason their head coach was given a medical leave of absence for a nervous breakdown, which was only one in what could be described as a series of bizarre events in a truly forgettable season.
The Patriots gave an early indication of what the season would hold when they dropped all four of their exhibition games. Most notable was a 45-21 loss to the Redskins in which Washington quarterback Sonny Jurgensen torched the Boston secondary while an actual fire broke out in the wooden bleachers of Boston College's Alumni Stadium. Several hundred fans among the sellout crowd had to scurry out onto the field and then mingled with the players as the blaze was extinguished.
Team owner Billy Sullivan had arranged for the Patriots to play their 1970 home games at Harvard Stadium, but Boston never came close to selling out the hallowed Ivy League venue. The Patriots surprised everyone attending the season opener in Cambridge, as Boston came through with an exceptional effort in a 27-14 triumph which served to ruin Don Shula's debut as head coach of the Miami Dolphins. Boston's front four, led by 6' 7" Ron Berger and veterans Houston Antwine and Ike Lassister, overwhelmed the Dolphins front line and sacked Miami quarterback Bob Griese five times and helped to force three interceptions. Boston also held the Dolphin running tandem of Larry Csonka and Jim Kiick to only 95 yards on the ground. The Patriots manage 184 yards rushing to control the game and give the home fans one good memory before reality set in.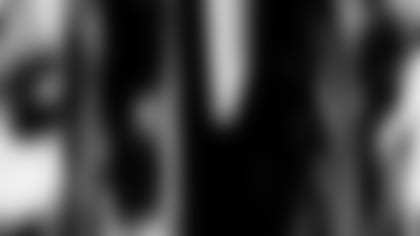 ]()
            The game was also notable for a pre-game incident involving Patriot head coach Clive Rush. While Rush had acted strangely on several occasions in his first season as head coach the previous year, his behavior had begin to border on the bizarre in 1970. Less than an hour before kickoff Rush confronted his two starting defensive backs, both of whom had refused to sign new contracts.  When they refused Rush's demand to sign or else Rush pulled their jerseys and paged Bob Gladieux, the last player cut by the team who just happened to be in the stands attending the game. Rush told him to get suited up and put him on the special team squad, where Gladieux promptly made the tackle on the opening kickoff.  

The euphoria over the Miami win was short-lived, as nine straight losses followed. As the losses mounted Rush's behavior became more and more erratic. Before a game against the defending Super Bowl champion Kansas City Chiefs in Week #4 Rush decided to redeploy his entire offensive line into different positions along the line, a move his coaching assistants talked him out of at the last minute. Rush relented but the losing streak continued. During a 45-10 demolition by the lowly Buffalo Bills Rush missed most of the game with heart palpitations, and was mercifully given a medical leave of absence rather than a humiliating pink slip.
Assistant coach John Mazur took over as the interim head coach but fared little better. Billy Sullivan continually tried to improve his woeful club, and successfully wooed renegade free agent quarterback Joe Kapp to Boston. Fresh off leading the Minnesota Vikings to Super Bowl IV, Injun Joe was a throw back to the old style NFL quarterback. Fearless and tough as nails, Kapp was supposedly the missing ingredient for the team that so desperately needed leadership.
Kapp started his first game in Week #4 but soon learned he could do little in the way of leadership when he was running for his life. Kapp completed only 45% of his passes and managed only three touchdown passes, this against 17 interceptions while being sacked 27 times. Kapp managed only one victory, a 14-10 win at Buffalo in Week #10. Boston closed out the season with three straight losses in which they were outscored 117-41. It would be Kapp's only year in Boston and his last in the NFL, as his refusal to sign a standard NFL contract would result in a legal case which dragged on in the courts for years.
]()
            The only good news to come out of 1970 for the Patriots was that they finally had found a place to call home. After getting no help from the city of Boston, Sullivan turned to the town of Foxboro and was greeted with open arms. A referendum to build a 60,000 seat stadium passed overwhelmingly on April 30. Ground was broken on the new stadium on September 23 and was completed less than a year at an estimated cost of $6.7 million. Sullivan proved to be ahead of his time in selling the naming rights of the new stadium to F&M Schaefer Brewery for $1 million. At season's end Sullivan eliminated Mazur's interim status and installed him as the fourth head coach in Patriots history. The club now had a new coach and a new stadium to play in; all they needed next was players. But the fact was that other than center Jon Morris no Patriot would be selected for the Pro Bowl for the next six years. It would be a long climb back to respectability.  

---
Patriots season histories compiled by R.R. Marshall