The New England Patriots are off to Frankfurt, Germany this week for their international home market debut and with them, the Patriots Unfiltered and Patriots.com content teams will also make the trip across the pond to provide fans with coverage of the wide array of events and NFL happenings that will run throughout the week.
The Patriots Unfiltered podcast will be off on Tuesday and Wednesday this week as the group travels to Germany, but will feature live shows at their usual time (12-2 p.m. ET) on Thursday and Friday. Thursday's show will be live from "Patriots Haus," while Friday's show will be broadcast live from Gibson's Pub in Frankfurt. Large numbers of NFL and Patriots fans are expected to attend both live shows as the international audience will provide a fresh dose of energy and atmosphere for the popular podcast.
The Catch-22 podcast featuring Evan Lazar and Alex Barth will also happen at its usual time, Thursday at 10 a.m. ET, with Lazar providing his perspective from Frankfurt. Audio and video of all podcasts can be found on Patriots.com as well as Patriots YouTube.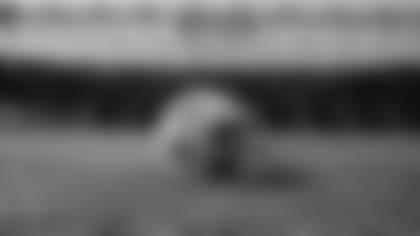 The Patriots football team is scheduled to arrive on Friday morning after sticking to their usual Wednesday and Thursday schedules in Foxborough. The team will practice on Friday and Patriots.com will be there to cover all the happenings, including practice reports, live press conferences and other analyses as the team prepares to face the Indianapolis Colts.
Along the way, there will be plenty of other content offerings, as the organization looks to embrace a new group of international fans bringing them an inside look at the inner workings and finer points of their favorite team. From charitable events to flag football games and fan meetups, it will be a week jam-packed with activity for fans both new and old.
Sunday morning's game will feature a familiar lineup with the Patriots Pregame Show streaming live from Gillette Stadium at 8 a.m. ET leading up to the 9:30 a.m. ET kickoff. In-game, the Kirsch Words live blog will chat with fans throughout the game, with the Patriots Postgame Show featuring Paul Perillo, Rob "Hardy" Poole and Mike Dussault immediately following the game's end.
It's the start of a beautiful relationship, as the Patriots and their content team take over Frankfurt and establish new international connections throughout an expanding global group of NFL fans!