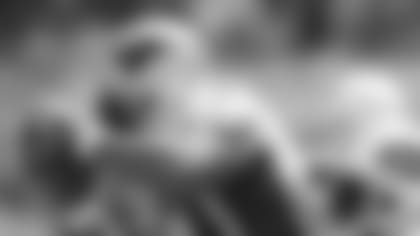 The franchise tag found its way to Peppers as well so a trade would seem to be the best way to acquire the Panthers pass rusher's services. Peppers has made waves this offseason with his trade demands and wishes to play in a 3-4 scheme, preferably at outside linebacker. At 6-7, 283 pounds, he's a little big for that role but his athleticism would seem to make the transition possible. The former No. 2 overall pick had 14.5 sacks last year. The fifth double-digit sack total of his seven-year career. If Carolina shops him, there will be no shortage of suitors.
Canty is a former fourth-round pick with loads of starting experience playing in Dallas' 3-4 defense. At 6-7, 304 pounds he has the requisite size to perform in New England. He has started every game the past three seasons and has been a fairly consistent performer. His numbers aren't staggering – 37 tackles, three sacks last season – but his ability to play in the 3-4 may make the former fourth-round pick an attractive alternative.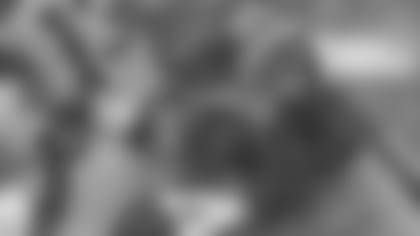 Wright is more valuable to the Patriots than he might be elsewhere with his ability to backup at both end and nose tackle, as well as contribute in a variety of ways on special teams. The Patriots will likely retain his services for those reasons.
Igor Olshansky, San Diego
Olshansky is another player with starting experience in the 3-4 with the Chargers but he fell out of favor down the stretch and lost his job. He could be the type of under-the-radar veteran New England could take an interest with a buy-low philosophy. Defensive line isn't a huge need for the Patriots but the ability to add experienced depth might be enticing.
Jason Babin, Kansas City
Ebenezer Ekuban, Denver
Otis Grigsby, Minnesota*
Jerome McDougle, N.Y. Giants
Phillip Daniels, Washington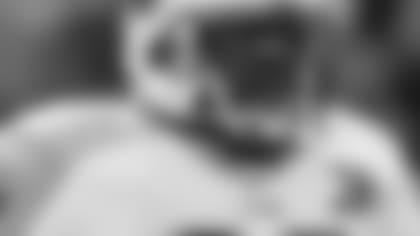 Albert Haynesworth, Tennessee
Haynesworth has been considered one of the most dominant, impact defenders in the game over the past two seasons. He played under the franchise tag last year but is free to roam the market this time around. He's had talks with Tennessee on a long-term deal but nothing has been finalized as of yet. His price-tag will be quite high but when motivated Haynesworth is a true difference maker.
John Thornton, Cincinnati
The Patriots appear to be set up front but there are some contract issues looming on the horizon and those could cause the team to explore some alternatives. New England showed great interest in Thornton the last time he was a free agent before he landed in Cincinnati in 2003 and if the Patriots feel the need for some experience he could be attractive.
Jimmy Kennedy, Jacksonville
Kennedy has been a first-round bust and has yet to make his mark in the league after bouncing around on four teams. But some believe he has the skills to perform in a 3-4, two-gap system and obviously that would make him a fit in New England – potentially as a backup nose tackle.
The restricted free agent has a lot of physical ability that has yet to translate to the field. But he did perform well in the Cardinals surprising playoff run and he could be another nose tackle candidate behind Vince Wilfork.
Tank Johnson, Dallas
Shaun Cody, Detroit
Jeff Zgonina, Houston
Darrell Reid, Indianapolis
William Joseph, Oakland
La'Roi Glover, St. Louis
Ryan Sims, Tampa Bay