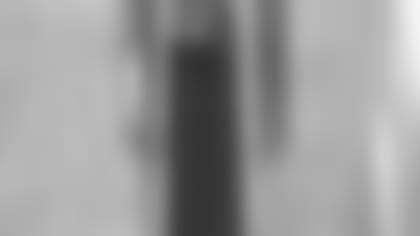 ]()
            **Brady to promote SIRIUS satellite radio**  

Tom Brady has signed on to promote SIRIUS satellite radio's new lineup of NFL programming and play-by-play game coverage. Brady will star in national television ads while also being featured in radio and print advertising to promote SIRIUS.
The advertising campaign will promote "NFL Sunday Drive" on SIRIUS, a lineup that will give fans from coast to coast the ability to hear both radio calls of every NFL game as well as SIRIUS NFL Radio, the only radio channel devoted solely to the NFL.
"I only choose to endorse quality brands I believe in and that fit my lifestyle. SIRIUS is one of these brands," the two-time Super Bowl MVP said. "I like that my friends and family back in the San Francisco Bay Area can hear all the NFL games – especially Patriots games. I also enjoy all kinds of music, so now I get to hear music channels that I just can't find on regular radio. I'm very much looking forward to growing my relationship with SIRIUS"
"Tom Brady is among the most exciting and charismatic players on the field," Scott Greenstein, SIRIUS President of Entertainment and Sports, said. "Football fans first recognized Tom's 'can-do' attitude in the 2001 season. Now with his second Super Bowl MVP honor, he is a certified superstar who has separated himself from his peers. I know that Tom has been very selective with his endorsements and we're honored that he has chosen to affiliate with SIRIUS."
NFL Network to cover preseason
The NFL Network unveiled an extensive plan to show 54 NFL preseason games this summer. The network will produce three live in-house telecasts, will air an additional five games live using local broadcast feeds and the other 46 games will be shown on a tape-delay basis.
The Patriots Sept. 2 game against the Jacksonville Jaguars will be one of the games the NFL Network will produce and air live. The other two such contests are an Aug. 15 game in Buffalo between the Broncos and Bills and an Aug. 21 matchup between the Lions and Browns in Cleveland.
The NFL Network's on-air broadcast team for the live games will include veteran announcers Kenny Albert and Dan Fouts as well as TV newcomer and former Broncos star Terrell Davis. Solomon Wilcots will provide sideline reporting for the network.
"The production of live preseason games represents another first in the short history of NFL Network," network President and CEO Steve Bornstein said. "We have assembled a top notch production crew and are excited about the opportunity to produce live NFL game coverage for the first time."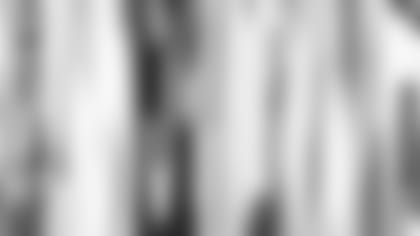 Patriots linebacker Tedy Bruschi will be at the Longy School of Music in Cambridge at 11:00 a.m. this Saturday, June 19, to practice for his alto saxophone performance at the school's annual Symphony Hall Gala. Bruschi will be performing Rob Buckland's "Watch Your Step" with 10 students from Longy School's Junior and Senior Ensembles. … The Panthers gave quarterback Jake Delhomme a new five-year contract extension that reportedly has a total value of $38 million and includes a $12 million signing bonus. Delhomme started 19 games for the NFC champs in 2003, his first season in Carolina, and threw for 323 yards and three touchdowns against the Patriots in Super Bowl XXXVIII. … The Patriots reached an agreement with Shields MRI this week naming the company, a leader in diagnostic imaging throughout the Northeast, the official MRI provider to both the Super Bowl champions and the New England Revolution. … Tentative training camp dates have been set around the NFL. The Broncos, Falcons, Bears and Rams have the earliest start dates, kicking off training camp action on July 27. The Patriots are expected to officially begin training camp on their Super Bowl championship defense season on July 29 at Gillette Stadium. New England's first preseason game is Aug. 13 at home against the Philadelphia Eagles