Summer Blockbuster Edition
Peter Biskind's fascinating book "Easy Riders, Raging Bulls" is not the first Hollywood source - just the best one - to place the birth of the summer blockbuster at the doorstep of some guy named SPIELBERG, circa 1975, in the form of a film called Jaws. But ever since that inaugural edition of "Shark Week" and the introduction of its cold-blooded, two-note villain, our summer months have been swallowed whole by action. The good kind (Star Wars, Back to the Future, Raiders of the Lost Ark) and the not-so (The Matrix: Reloaded, Godzilla: With Matthew Broderick? Really?, Spiderman 3: Black Space-Gunk Turns WES WELKER's Facebook Doppelgänger into the funny one from That 70s Show).
Lulling us into a slack-jawed, popcorn-scarfing consumer-daze with ludicrous sequences - the false notes of the Governator's True Lies and the subtly hilarious, underrated over-the-top-ness of Independence Day - Hollywood has managed to keep our June-through-Augusts more or less entertaining for over 30 years now. But, while we cannot claim Total Recall, it's become pretty clear that 2010 falls into the "less" category. Sure, there's been the occasional Event movie, but it's not a good sign when grown-up fare like The Kids are All Right gets bumped down to one screening per day, just to shore up enough theatre seats for - and we're quoting here - "Step Up 3D: 2D Version!" Thank God, then, that football season is upon us, even if it is just the pre-kind.
So, without further ado, Out-Takes is proud to present the summer's most compelling storylines, NFL and otherwise. The Omens and Signs; heavyweights with a lack of high-end Speed; the fall from grace of a former Top Gun - we'll even throw in a bit about the men in Stripes, just for good measure. (Apologies for shamelessly jamming in all these Old School summer movie references - old habits Die Hard, ya know?)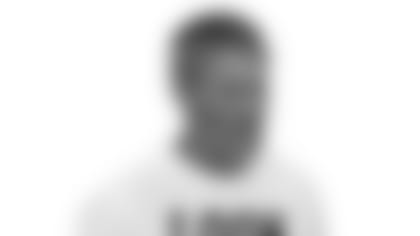 This summer's biggest hit with audiences, if not the logic police, brought to mind the annual round of will-he-or-won't-he, BRETT FAVRE-related nonsense - partly because the word "inception" is just a few letters shy of what has become #4's trademark twist ending (those forced, last-gasp INTs that send teammates Packer, Jet or Viking, home sooner than expected) and partly due to our naïve hope that his criminally negligent, narcissistic behavior can be explained away by some sort of sci-fi dreamscape-aganza. Sure, it makes no sense that the Viking QB's tiresome, on-again, off-again act was the result of a ragtag team of REM-cycle puppet masters planting bad ideas into his fourth-level of consciousness or whatever, but, hey, it didn't make sense when Mr. *Memento/Batman Begins *did it, either, and that boy's wicked smaht.
So, until further notice, we're going with the twice baked theory that Favre isn't a self-absorbed sociopath who put his fan-base through yet another mockery of an As the World Turns off-season. Rather, he is a victim of the self-indulgent machinations of LEONARDO DI CAPRIO (BRADY's Facebook Doppelgänger?), that Dunkin' Munchkins-sized chick from Juno and the all-growed's up version of that Third Rock from the Sun kid.
We're joking, of course. Favre's just a douchebag. Next up...
It's not just ANGELINA JOLIE's burgeoning "Bourne Identity for Girls meets Gorky Park"-style franchise. Nope, in addition to being the summer's best, surprisingly fun, neo-Cold War guilty pleasure - a guilty pleasure the entire Out-Takes clan heartily endorses - Salt is also what former head of officials MIKE PEREIRA appears insistent on rubbing into the wound of every Seahawks fan his truly putrid blog on FoxSports.com can get its self-serving little hands on.
Pereira's disingenuous remarks - file 'em under "C" for "cover your ass-inine" - came in response to an apology from Super Bowl XL referee BILL LEAVY to the Seahawks organization and the city of Seattle. A clearly regretful, contrite Leavy confessed that he "kicked two calls in the fourth quarter" and "impacted the game... I'll go to my grave wishing that I'd been better."
Now, it didn't take James Cameron-divined Avatar glasses to see that several egregious, game-changing calls went against the Seahawks that day, saving BEN ROETHLISBERGER and his historically awful 22.6 QB rating from further review. But it does take gumption, moxie and great, big brass ones for Pereira to even TYPE the words, "Did Leavy's calls determine the winner of Super Bowl XL? Absolutely not!", let alone publish them on what we understand some have called a "truly putrid blog." Hey, Pereira, meet us in the next paragraph...
Look, we realize that, as the ex-BMOC for the Men in Black and white, you feel you have a former constituency to support and a legacy to protect. NFL officials have the toughest job in sports that doesn't include the words "clubhouse," "attendant," "Haynesworth" and "post-conditioning test under-things," so it's forgivable when they get calls, even egregious ones, totally wrong. (See: not-quite-perfect MLB umpire JIM JOYCE and über-gracious Tigers pitcher ARMANDO GALARRAGA.) What is harder to forgive is shamelessly pretending away controversy simply because it occurred on your watch. What's hardest is missing the fact that brutal honesty, in the cold light of day five years after the fact, invites *more * trust in the game and its officials, not less.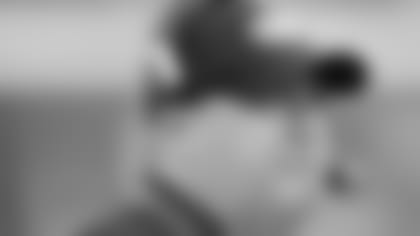 ]()DINNER WITH SCHMUCKS**
We're gonna keep this one short, in anticipation of a voluminous screed we can't imagine not writing about REX RYAN, MIKE TANNENBAUM, WOODY JOHNSON and the rest of the cocky bozos that make up the cast of HBO's training camp reality series Hard Knocks: '10. Watching the Jets "brain-trust" stumble, like Superbad teens buzzed on Goldslick, through the hills and valleys of team-building, ménage-a-brunch at "Café Ryan," and the DARRELLE REVIS negotiation, is not merely appointment TV. It is an almost holy event.
At once profane, shameful, shameless, humiliating, hilarious and impossible to turn away from, "Hard Knocks: Gang Green Edition," is wildly entertaining. Sure, not as entertaining as it'll be when those Super Bowl guarantees come crashing down on their heads, and not as wild as Jet fan messageboards got the other night when ELI's helmet-less noggin started spurting blood, but still, definitely worth DVR-ing. While many have pointed to Rex's 1:1 "F-bomb"-to-predicate ratio, what we find even more compelling is owner Woody Johnson's less overt, but still obvious desire to be a camera hog and Joe Cool at the same time. Guess money can't buy everything.
Before we get hip-deep into the football-related metaphor of this movie, a quick PSA from your friends here at Out-Takes: Never mind what you may have read or heard until now, and pay no heed to the higher-than-it-deserves 57% Critics Rating on rottentomatoes.com, MIDDLE MEN, starring LUKE WILSON as "15th guy on the studio's wish list, right below Jim on The Office and just a spot above the inexplicably always working JASON LEE, is really, really terrible. Even if you're a huge fan of GIOVANNI RIBISI, as we are, DON'T SEE IT. If you think the premise - "the guys who brought XXX to the www!" - sounds intriguing or "fun," like we did, trust us, DON'T NETFLIX IT. Just don't. (You're welcome.) As for football...
With apologies to what looks to be a dynamic receiving corps in Foxboro, the true drama and excitement centers on the middle men of the Patriots roster. New starters and moving parts on the interior of the lines (DAN CONNOLLY starting on one side, VINCE WILFORK periodically sliding over from the nose on the other - and sometimes ducking under center!) and a sudden, unfamiliar glut at inside linebacker. From fan favorite BRANDON SPIKES (Nominee: Best Football Name Ever) to the suddenly "seasoned old vet," JEROD MAYO, this could be a terrific group. Add in speedster GARY "Get Well Soon" GUYTON and '09 draft class hopeful TYRONE "Hampton Inn Graveyard Shift" MCKENZIE, and a cupboard recently bare looks now to be positively runneth-ing over. Then there are the other middle men...
...LOGAN MANKINS. Hm. Well, gosh, Logan...this is awkward. Let's set aside the financial delicacies (this is called "preempting your patriots.com Editor"), and just hope you come to your senses, even if NEW ORLEANS lost theirs when they gave JAHARI EVANS the Moon, plus incentives. And finally, middle men-wise, we'd hate to forget back-up NT and rotational defensive lineman RON BRACE. So, um...hey Ronnie, how are ya? Also, *where * are ya?
[Dear wise-ass columnist, where am I? I'm making my presence felt in pre-season game #2, forcing a fumble against the Falcons. Sincerely, Ron Brace]
Whereas some consider Eat Pray Love this summer's top chick-flick book adaptation, others see it as a mature, sensitive alternative to the juvenile, Testosterone-tastic, action hero-packed Expendables; still others may point to it as "um...preferable to Charlie St. Cloud, I guess."
For the record, we've chosen to include "Eat-Pray" - as we're dead-certain that JULIA "I love my life!" ROBERTS refers to it amongst friends - in the spirit of extending our streak of cheap shots at ANDRE SMITH. (You know, the Bengals offensive lineman who multiple sources had weighing in a few weeks ago at a
™ whopping 370 pounds. Tuesday, he came off the PUP list to join his team in practice and, presumably, the lunch-line.) So this one's for Andre and what we can only assume is his To-Do list on any given Sunday:
Eat. Pray. Love (KFC's new "Double-Down" sandwich). Repeat.
It began - simply, humbly - with ex-Bronco JAY CUTLER, whose whiny, boorish behavior led him (and the horse he rode in on) miles away from Mile High. Then came the Bluster Boys, Rex Ryan and BART SCOTT, the talking-est, trashiest twosome 9-7 ever saw. Major BRAD CHILDRESS took his share of minor lumps, too, mainly due to his embarrassing "He loves me, he loves me not" tango with the Quarterback and, ya know, cross-dressing on airplanes and stuff. Then, of course, there's the aforementioned QB himself, Brett Favre. Let's talk about him. No, wait, let's not. Or maybe we should...but no. Don't think so. (Or do we?)
Long story short, last season this space had some relentlessly unkind, albeit warranted, zingers for several recurring characters around the league. And there are times when we look back and feel sort of bad about it. (Psst - not really.) Then there are times, and guys, for which we have not a moment's reflection, nor an ounce of empathy. Guys who embody the worst stereotypes of the craven, cocky athlete, born of great physical prowess and the mean-spirited, short-sighted entitlement that often comes with it. Like the callow, homophobic high school jock, full of himself, cruel to others, and surrounded by snarky, bootlicking "sweep the leg!" underlings, forever there to recruit drunk girls and barricade the bathroom door.
We have learned over the past two off-seasons that the poster child for this dark side of the NFL Moon appears to be the talented, appalling, non-motorcycle-helmet-wearing punk-slash-bully, BEN ROETHLISBERGER, a guy many of us figured just had to be decent. I mean, he went to a small school, right? In Ohio? Come on, how bad could he be? Well, if you really want to know, treat yourself to SI's illuminating exposé on the Steelers' #7, his suspect entourage and assorted, tormented ladies from the Lake Tahoe and Milledgeville, Georgia, areas. It ain't pretty.
But, lest we bore you (and infuriate ourselves) with the overuse of undercutting adverbs like "allegedly," we'll skip the pending lawsuits and give you just a taste of Big Ben's small behavior. Call it an un-appetizer: He reportedly made crude, sexual comments to a pregnant T.G.I. Friday's waitress. (That sound you just heard is BRANDON MARSHALL, remembering that detail and breathing easy that maybe his continued misbehavior, this time in Miami, ain't so bad.)
So there ya have it, folks. Ben Roethlisberger: Out-Take's early frontrunner for the 2010 Jay Cutler Award. Enjoy your four-to-six game suspension, kid. And hey - stay classy.
Out-Takes spends a lot of time ripping the Jerks of the league, but there are plenty of reasons behind our love of the game. (Call those rip-jobs our patriotic duty.) Digs aside, we truly enjoy the NFL and the myriad stars who populate its constellation. Otherwise, we wouldn't bother writing about them. Stars like AARON RODGERS, whose blend of nose-to-the-grindstone ethic and mind-boggling fantasy production as the QB in Green Bay packs a wallop - what's not to love?
And it's hard to miss VINCE WILFORK, who showed the organization - from teammates to fan-base to front office paper-pushers and ownership - that goodwill and perseverance can lead to a contract everyone can be happy with.
Then there's JOSHUA CRIBBS, whose joyful abandon, running free on the gridiron, is as fun to watch as anyone since a pre-Zoot-suited DEION SANDERS.
And how about that new Patriots tight end, ALGE CRUMPLER? In addition to being a tremendous locker room presence, the hefty vet can still block and catch pretty darn well. (So he's got that going for him, which is nice.) And has anyone ever bought into the team concept faster than this guy? During New England's recent road trip to Atlanta, where he still owns a home from his playing days with the Falcons, Crumpler was asked if it was nice to spend the night in his own bed.
Without missing a beat, the 270-pound newbie replied, "I sleep where coach tells me to sleep." ADALIUS THOMAS he ain't. Welcome aboard, Alge. (And those rookie TEs can stay, too.)
John Cockrell is a writer for USA Network's "In Plain Sight," and a screenwriter, whose other work has run the gamut from "Sesame Street Parents Magazine" to Playboy TV's "The Weekend Flash." (He figures everything else is pretty much in-between.)