In the Seinfeld episode "The Pilot" - not to be confused with the pilot episode of Seinfeld - George sits nervously in a therapist's office, panicking over his first-ever taste of success, convinced that the green-lit TV show *Jerry * will lead directly to his downfall.
GEORGE: What if the pilot gets picked up and it becomes a series?
DANA: That'd be wonderful George, you'll be rich and successful!
GEORGE: Yeah, that's exactly what I'm worried about. God would never let me be successful! He'd kill me first. He'd never let me be happy!
DANA: I thought you didn't believe in God.
GEORGE: I do for the bad things!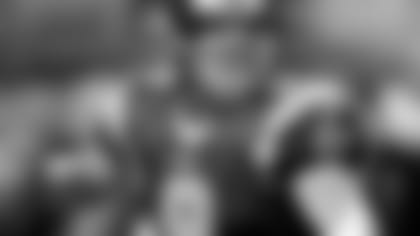 This last exchange has been on our minds ever since Rams QB of the
here-and-now SAM BRADFORD went surgical on the Patriots starting D like some latter-day Hawkeye Pierce on Radar's tonsils. (Quick note: If you were counting on "Radar's Tonsils" as your fantasy football team name, sorry, it's taken. For the record, though, "Kindle's Narcolepsy" and "Percy Harvin's Imitrex®" are both still available.)
As easy as it was for fans to dismiss victories over scrimmage pals Atlanta and New Orleans - a roll of the eyes, "it's just pre-season" - signs from the final fortnight (™ Erik Scalavino) sent them into a tizzy. Now, sure, the last two games were the ones closest to the regular season, but history tell us there's more to the (over)reaction than the calendar. If a team looks sharp, if the offense is marching up and down the field, and the D is getting off of it on third down, it's chalked up to facing vanilla schemes or to an opposition that could well just be "trying things out." But if you're getting gashed up the middle or watching numbers 12 and 81 go three and out, the red flags pop up as fast as those white ones suddenly being waved by every Tom, Dick and Sully.
Part of this is human nature. For a lot of folks, when it comes to cautious optimism, the cautious comes before the optimism. In the '03 pre-season, for instance, Pats rookie pass-rusher DAN KLECKO had a mind-blowing, multi-sack game against the Giants - you didn't see a lot of people putting money down on him winding up with 30+ sacks when the games started to count. Still, the morning after, the New York tabloids had a field day with TOM COUGHLIN's offensive line. We weren't there or anything, and we're too lazy to Google it, but tell us the following made-up lede isn't somewhere in the ballpark: "Last night, New York's men in the trenches gave new meaning to the phrase 'offensive line-play' while taking some 4th round munchkin scrub and turning him into the Second Coming of Lawrence Taylor..."
Another part is geography. As RICK PITINO once said so eloquently, "The negativity in this town sucks...and it stinks...and it sucks." Sure, maybe he was more inclined to feel that way, given his turn as BILL MACY in The Cooler (see: "Lottery," comma, "TIM DUNCAN" and "RON MERCER," comma, "the drafting of"), but the guy did have a point. John Q. New England Sportsfan is a mercurial fellow. As all those Foxboro-Fenway championships fade from view, an existential battle has taken hold between his inner "WEEI Whiner Line" child and his mellower, BILL SIMMONS-style "Now I Can Die in Peace" side. Right now, the Whiner Line is winning. Despite far less success, this doesn't happen in Indianapolis. Peyton and the Colts have lost a heap of pre-season games, but not one fan expects them to join the winless '08 Lions in the NFL Hall of Shame. (That year, by the way, the Lions went 4-0 in the pre-season.) No, Colts fans expect their team to win double-digit games every year, pre-season be damned.
So what's the deal? Why are so many so quick to downplay domination yet just as quick to panic at the first moment of being dominated? Why do they believe in "it's just pre-season" only for the bad things? Is it the human nature angle - our general inclination toward pessimism? Do Northeasterners simply have an incessant urge to be cranky? Perhaps. But in the right here and the right now, we sense it's something more than that.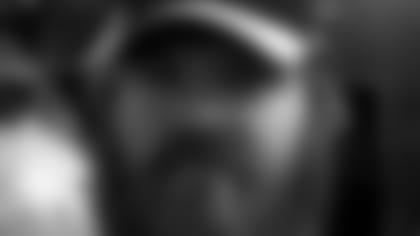 Horror writer H.P. LOVECRAFT - newer than EDGAR ALLEN POE, but less new than STEPHEN KING - once wrote, "The oldest and strongest emotion of Mankind is Fear." And, as Seinfeld's Costanza would tell you, nothing is more terrifying than the unknown. (Like that "white discoloration" his therapist just told him he'd "better get checked out.") After a decade of near-constant success, Patriots fans find themselves on unfamiliar terrain polka-dotted with unknowns: An O-line minus "Grizzly Adams" MANKINS; a defensive front once chock full of #1's suddenly reduced to WILFORK and words like "ragtag," "scrappy" and "hopefuls." A back seven of Doogie Howsers, who may be awesome down the road - but the schedule says "Sunday," not Someday.
Our suggestion is to embrace the unknown. Revel in it. Revel in seeing BRANDON SPIKES bring an attitude back to the middle of the defense, even though some ill-advised roughing-the-passer penalties might come with it. Revel in local product RON BRACE trying his hand at becoming the next TY WARREN - and just in time - even while his slow-starting motor might be vexing. As for that young secondary, revel in 20somethings MERIWEATHER and CHUNG and BUTLER and MCCOURTY blowing occasional assignments, yes, but also in their make-up speed, their dynamic athleticism and, one hopes, their ability to learn on their feet, and fast.
Short of that, focus on the long-term knowns. Like Brady, Moss, Welker, Faulk, Wilfork. And, oh yeah, that Belichick guy is pretty good, too. George Costanza, or at least the guy he was based on, might believe in God only for the bad things, but he did eventually get his own show on HBO. In any case, when has it ever been out of line with the Patriot Way to curb your enthusiasm?
East:JETS (We know, we know. We're sorry. But, given New England's question marks on defense - and a brutal home schedule - if the Sanchize can just manage to check-down to LT, these clowns'll be as hard to knock off as they are to shut up. And the Jinx begins......NOW.)
West: CHIEFS (Our surprise pick. Weis. Crennel. Pioli. Show the "Show Me State" what you've got. Meanwhile, all of Patriot Nation pushes for Oakland and their #1 pick to pull an oh-fer.)
North: RAVENS (Our not-at-all surprise pick. A team on the rise gets better in the off-season. With a little help from his friends, Rutgers running back RAY RICE is as dominating on the field as suspended Steeler Roethlisberger is off of it.)
South: COLTS (We'd love to see Peyton, that Haitian wideout and the rest of the Indy gang lose every game due to a rule POLIAN voted for, but that's as likely as Out-Takes - or anyone, really - enjoying the disaster that was TAYLOR SWIFT on last night's NFL kickoff show.)
East: COWBOYS (The trendy choice is trendy for a reason. Besides, how else to include our annual potshot at JERRY "Lady Face" JONES? News of an endorsement deal with Izod's AARP Division for tennis skirts couldn't be confirmed at press-time, but was pretty much assumed.)
West: 49ers (We're not buying the SF hype, but sell us on who the Hell else we can pick. Ex-USC ship-jumper PETE CARROLL may be "pumped" and "jacked," but the Seahawks Sea-suck.)
North: PACKERS (AARON RODGERS - and Karma - finally catch up to FAVRE, CHILDRESS and the rest of Zigy's Wilfs. P.S. As of this writing, Minnesota has the worst record in the league.)
South: The undefeated SAINTS (Even with the odds stacked against their D making big plays two years running, BREES's passing attack is just too dominant for this Swiss cheese division.)
AFC Wild Card: PATRIOTS (the D takes off as the season wears on), TITANS (VINCE YOUNG has more wins-per-skill-level than anyone in the NFL, and edges out MATT SCHAUB and his scary-good aerial attack in Houston.)
NFC Wild Card:EAGLES (Donovan Who? KEVIN KOLB and his young receivers slip past the G-men in a jam-packed NFC East.) FALCONS (Quarterback MATTY ICE bounces back from an off year, all the while thanking the Football Gods for RODDY WHITE and playing Tampa twice.)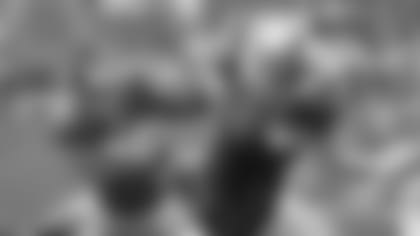 Offensive Rookie of the Year: **Patriots TE ROB GRONKOWSKI (To be clear, this is who we predict will actually be the best offensive rookie. Our guess as to who the media will pick is Chargers running back RYAN MATTHEWS, if for no other reason than NORV TURNER plans on running him to death, which will garner the all-important posthumous sympathy vote.)
Defensive Rookie of the Year: KC safety ERIC BERRY, who plays half his games vs. JASON CAMPBELL, KYLE ORTON/TIM TEBOW, DEREK ANDERSON, TRENT EDWARDS and JAKE DELHOMME.
Coach of the Year:NOT REX RYAN (To be more specific, Baltimore's JOHN HARBAUGH, who manages to instill a cocky, brash attitude in his team even without acting like an overgrown, diet-breaking *South Park *blowhard. Also, Out-Takes has a well-known automatic DQ for anyone who ends team speeches with "Now let's go eat a god-@!#$ snack!" so Rex never had a shot.)
Choke of the Year: Jets third-string QB KELLEN CLEMENS sitting in GM MIKE TANNENBAUM's office, "negotiating" a half-mill pay-cut before the rolling cameras of HBO's* Hard Knocks*. (By the way, where the heck was Clemens' agent? Probably with the rest of us - on a couch somewhere, wincing and trying unsuccessfully to look away.)
Choke of All-Time:The 2004 Yankees. (No news here, just a friendly, hilarious reminder.)
NFL MVP:A battle between Green Bay gunslinger Aaron Rodgers and Baltimore's bowling ball running back Ray Rice ends with the QB getting all the glory, as always.
Super Bowl XLV:Packers over Ravens, 31-20. Rodgers cops MVP honors again. (Lindsay Lohan-level narcissist Brett Favre can't help but sit on Fox's studio panel, having somehow managed to shove Jets owner WOODY JOHNSON out of the way of nearby cameras. Watching Favre pretend to be happy for his former protégé - and the team that preferred him - results in poetic justice for 95% of the American sports-viewing public and the first collective Nelson Muntz-style "HA-ha!" in recorded history.)
Some inadvertent advice from LEONARDO DICAPRIO, via his interview in July's Rolling Stone:
"It's about avoiding the tornado of chaos, of potential downfall... It was 'How lucky are we to not have hung out with that crowd or done those things?' Have a drink, have a smoke, that should be enough. Life is grand, don't roll the dice."
Hear that, Big Ben? (We doubt it, but we sure hope so.)
John Cockrell is a writer for USA Network's "In Plain Sight," and a screenwriter, whose other work has run the gamut from "Sesame Street Parents Magazine" to Playboy TV's "The Weekend Flash." (He figures everything else is pretty much in-between.)