Much has been made in recent days about the idea that the Patriots might benefit from the fact that the team went through what can be a very hectic and distracting Super Bowl week preparation period just years ago. The theory goes that New England, with 24 players (including 12 of 24 starters) on the active roster who won Super Bowl rings with the team in 2001, should have an advantage over a young Carolina Panthers team that has just eight players with Super Bowl experience.
But most in the New England locker feel that any advantage the team may have is minimal and disappears once the game actually begins.
"Two years ago - the only thing that you can really take from that is that we kind of have an idea what the week's going to be like, what to expect from the media and all the other things that are asked of you to do during the Super Bowl week and kind of the frenzy that happens when you get down there," left tackle Matt Light said. "Aside from that, it's a new year and obviously a new opponent and a bigger challenge for us."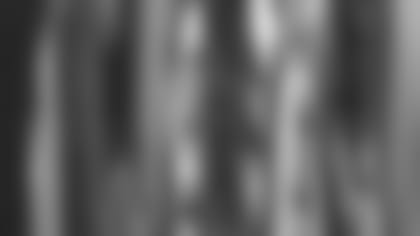 ]()
            "I think that's going to be the only underlying advantage," linebacker **Mike Vrabel** said of the week's hoopla. "It's not going to have anything to do with the game. That experience is not going to have anything to do with the game. It's going to have to do with understanding what to expect from the media, from traveling to practice, from family coming from different locations - just those things. But Sunday night, the experience isn't going to play a part in the game."  

Super Bowl participants also find themselves inundated with media requirements, ticket requests and all sorts of well-wishers who seem to come out of the woodwork. It can be a bit intimidating, especially for first-time participants.
"It's more of a headache than I thought it would be," tight end Christian Fauria said. "Everybody who knew me or knows somebody who knows me is calling to say, 'Hey, congratulations.' It's almost like when I had my first child, everyone was like, 'Hey, congratulations, oh, man, that's awesome.' This is pretty much the same thing. I've gotten so many emails. And people who don't even know who I am, like I said, my brother - some guy that he works with's friend is like telling him, 'Tell him congratulations.' It's like - whoa! You don't' realize - you always hear about it being a big deal and then when you actually get there you're like, 'Oh, I guess everybody's right.' I'm just trying to not let the hype get to me."
But that doesn't mean Fauria doesn't want to enjoy every step of the way leading up to next Sunday's big game, especially once the team arrives in Houston on Sunday.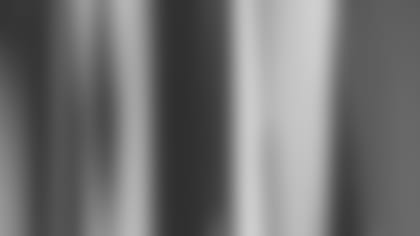 ]()
            "I want it to go slow," Fauria said. "I want to enjoy it. I want to take it all in. I want to walk slowly and just take in the whole scene. Because it's hard enough getting here and so when I did - I always said I want to remember everything. I'll probably bring a camera everywhere I go."  

For many of the Patriots rookies the 2003 season has been a whirlwind experience. After being drafted last April the young players jumped right into learning the system and joined into the team's offseason program.
And for guys like Dan Koppen and Eugene Wilson the actual entry into game action as rookies turned out to be starting 15 contests. So much for easing into life as a professional, these guys have learned on the run with the best players in the sport. That hasn't left much time for the players who have now played more than 18 games to reflect on what has been going on over the last six months as they prepare to play in the Super Bowl in their first NFL season.
"It's been fun just getting in there and playing," Koppen said. "Trying to get better each week is the key and not looking back and just worrying about what you have to do. Really those are the key components of it."
So when exactly did the guy who is now the third most senior member of the New England offensive line stop feeling like a rookie?
]()
            "I don't know," Koppen said with a smile. "I guess there is a point, but I must have missed it."  

According to most of the Patriots it won't mean a thing if they don't' get that ring. Despite 14 consecutive wins and a 16-2 mark heading into Super Bowl XXXVIII, true success sits in achieving the final goal. "It doesn't matter if you win fourteen in a row or however you get there," safety Rodney Harrison said. "The ultimate goal is to win the Super Bowl. That's the ultimate team goal, is to win the Super Bowl. I mean nothing else really matters. The streak doesn't matter. Any individual accolades don't matter. It's all about winning the Super Bowl." … Patriots running back Antowain Smith was named the NFL Offensive Player of the Week for his 22-carry, 100-yard performance in New England's win over the Colts. Kicker Adam Vinatieri was named the NFL Special Teams Player of the Week for his five field goals (31, 25, 27, 21 and 34 yards) against Indianapolis, tying a playoff record. … With the Patriots 14-2 regular season record and chance to win another Super Bowl there has been a lot written and talked about as to where New England's 2003 season could fit in terms of some of the best single season groups of all time. Asked Friday what the best team he had seen in his 29 seasons in the NFL was, Patriots Head Coach Bill Belichick didn't hesitate too long before an responding, "I don't know, I'd say that Bear team in '85 was pretty good." That 1985 Chicago Bears squad went 15-1 during the regular season and then recorded two shutouts (including a 21-0 win over a N.Y. Giants team that had Belichick in his first season as defensive coordinator) to open the postseason before dominating the Patriots 46-10 in Super Bowl XX. … The Patriots will hold their final walk through in New England on Saturday and then fly to Houston on Sunday to begin the normal routine leading up to the Super Bowl, including practice sessions at Rice University