While both the Patriots (1-1) and Ravens (1-1) already have a blemish on their 2012 records, Sunday night's meeting in the Inner Harbor of Baltimore remains a battle of two of the top contenders in the AFC. This AFC title game rematch could have tie-breaker ramifications well down the line as two of the usual postseason suspects bang helmets. There will also plenty of impressive talent on the field including Hall of Famers like Tom Brady, Ray Lewis and Ed Reed, Pro Bowlers like Vince Wilfork and Ray Rice, as well as developing young talents like Chandler Jones and Lardarius Webb. This meeting is easily the best matchup of the NFL's slate of games this weekend. So it will be worth the wait until Sunday night's kickoff. To hold you over until then, sip on this Ravens Edition Friday Six-Pack!
1. Ngata problem – The Patriots struggled to meet the challenge of the Cardinals defensive front last weekend at Gillette. Darnell Dockett and Calais Campbell (NFC Defensive Player of the Week for his two-sack, 10-tackle effort) got the job done, going a long way toward keeping Brady and his offense in check. Things don't get much easier this week with a Ravens front that includes Pro Bowler Haloti Ngata. The former nose tackle now plays left defensive end in the Ravens 3-4 front. That means he'll see a lot of the likes of Sebastian Vollmer, Marcus Cannon, Dan Connolly or Donald Thomas on the right side of the Patriots offensive line, a developing group that struggled mightily last weekend. Vollmer seems to be working into shape, and I'm assuming that Connolly will be back at right guard after being active but not playing against the Cardinals. It's still a tough test against a Ravens front that will throw a lot at an offensive line. Old friend Dean Pees' unit will be on full display and the Patriots offensive line needs to meet that challenge.
2. Passing the Bal. – The Ravens defense isn't the unit it once was. Terrell Suggs injury took away Baltimore's best pass rusher and the reigning Defensive Player of the Year. Reed and Lewis are getting older. The front isn't as dominant as it once was. Some people believe that the team's cornerbacks – Webb, Cary Williams and Jimmy Smith – are its best defensive players, despite the Ravens 26th-ranked pass defense through two games. The Patriots passing attack hasn't exactly been lighting things up. That challenge increases with Aaron Hernandez' injury, as Kellen Winslow and Deion Branch try to get up to speed in time for this big game. It sounds like both players could play a role in Baltimore. While New England will likely continue to try to remain balanced and run the ball, the passing attack needs to get going and start making more plays against a better than average Ravens pass defense. Need to see at least one Gronk spike in this one.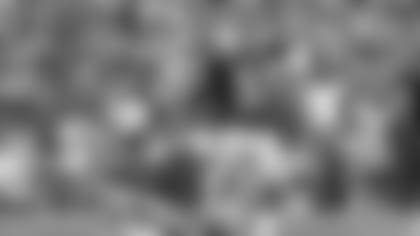 Special delivery** – Two of the last four games the Patriots have played have ended on a field goal going wide left. One, by former Ravens kicker Billy Cundiff, propelled the Patriots into the Super Bowl. The other, Stephen Gostkowski's miss against the Cardinals, left some pondering the possibility the Patriots could soon be 1-2 for the first time since 2001 – since before Tom Brady had become Tom Brady. But the special teams' failings for the Patriots of late weren't limited to the field goal game. Zoltan Mesko had a punt blocked, thanks largely to a not-good-enough block by Nate Ebner. Mesko hasn't been up to his high standards all year. The kickoff return game has yet to show much improvement, despite a lot of focus in that area in the offseason. Baltimore has a rookie kicker in Justin Tucker. New England has a veteran kicker coming off a big miss. Who's more ready to make a big, late kick in this game. The last two contests have been 23-20 scores that came down to the last snap. That type of game could develop again and if it does the kicking game, and the kickers, could have a major say in the outcome.
4. Crowd control – The Ravens have won 11 straight games at M&T Bank Stadium and 19 of their last 20. That's an impressive home field advantage. Bill Belichick, Brady and a number of players talked about preparing for a tough environment that includes a pretty loud, active crowd. New England worked with pumped-in noise in practice this week to prepare. But the best way to deal with a home crowd is to make plays on both sides of the ball and take them out of the game. That means getting off to a good start on both sides of the ball. New England's first drive in Tennessee was a punt. Its first drive at home last weekend was an interception. That's not the type of start that would be good in Baltimore. On the other side of the ball the Patriots defense allowed the Titans to put tougher a 12-play drive to a field goal in Week 1. Last week Arizona went 13 plays to a field goal. Not the start Matt Patricia will be looking for this week. Clearly both teams will have to play a full 60 minutes to win this game, as that's been the way the series has played out more often than not. But getting off to a good start in a tough environment would be a good start.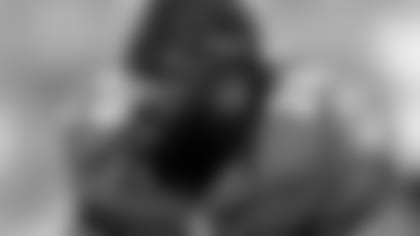 Defend the diversity** – The New England defense has been the better, more consistent aspect of the team through two weeks. But it has yet to face much of a challenge against limited offenses with limited weapons and limited quarterback play. That all changes in this one. The Ravens have playmakers all over the field. That includes elite running back Ray Rice, who remains the key to the offense and can make things happen on the ground or as a receiver. At receiver Torrey Smith is a major deep threat while Anquan Boldin is one of the better possession receivers of this era. Ed Dickson is an athletic tight end while Dennis Pitta is a consistent option. It's all held together by Joe Flacco in Cam Cameron's new-look no-huddle attack. That diversity will put a lot of pressure on New England's defense, especially the linebackers who've played so well early this season. Jerod Mayo and Co. will be challenged mentally and physically. No longer is the focus to take away just one element from the opponent – like Chris Johnson in Week 1 or Larry Fitzgerald last weekend. Now it's about stopping a Pro Bowl back, controlling a developing passing game and dealing with a no-huddle approach. That's a big challenge. New England's defense will either come away with maybe its signature performance as a developing unit or a major lesson on what an actual productive offense looks like in the NFL. It will be important for the Patriots young playmakers, especially Chandler Jones, to show up big. Flacco can be pressured and at times makes throws that could/should lead to interceptions. New England's defenders need to create and be ready to take advantage of those opportunities.
6. Who needs it more? – This is obviously a big game for both teams. Neither wants to fall below .500, regardless of how early it is in the season. Neither wants to lose ground on a potential playoff rival. Neither wants a two-game losing streak in September. But let's be honest there clearly aren't any "must-win" games in Week 3. Despite the playoff debacle for New England in 2009, the Ravens haven't really been able to establish themselves against the Patriots. They fight tough every time, but come up short in the end. It happened last January. It happened during the regular season in 2010. It happened when the Ravens tried to ruin the Patriots perfect season in 2007. This is a good opportunity, at home, for the Ravens to assert themselves in the conference. If they can't do that, you wonder if it gets in their collective heads. On the flipside of that, the Patriots are on the road, without arguably their top offensive pass catcher and coming off a tough loss. If they can go into Baltimore and win that will only further the team's confidence, both in general and in terms of future meetings with the Ravens down the line. In this AFC title game rematch, the home squad needs it more and has more to lose.
Prediction:
I will be completely honest, more so than other weeks, I have no idea who's going to win this game. There is a part of me that thinks the Ravens attack is ready to take advantage of the Patriots defense and open some eyes with a big win. Or that the Ravens high-energy defense and young cover guys could give Brady and the Patriots developing offense problems. But I don't have any real faith in Flacco getting the job done. So the other part of me thinks that Brady and the Patriots always bounce back from bad losses, and make no mistake last week was a really bad loss. That the Patriots haven't been 1-2 since 2001 and don't lose back-to-back games. That the Patriots young defenders will have a coming out party and take advantage of Flacco's mistakes. I'm going to stick with my latter scenario, although I think it will be a tough battle. These teams seem to slug it out and I expect that again. In the end I think the Patriots defense forces a couple turnovers and stops the Ravens a couple times in the red zone. The offense will stay balanced and not exactly put on a show, but do enough to move the ball and score the necessary points. I'll go with a Patriots 24-20 victory on the road to continue to frustrate John Harbaugh's team. Or I could be completely wrong. At least I'm an analyst who'll tell you when he doesn't have a strong feeling on a game. This one, sort of like last January's AFC title game, would clearly fall into that category.