Believe it or not, Thanksgiving is just around the corner. No matter how quickly the holidays sneak up on you and your family, it is a time to be grateful, enjoy each other's company and, of course, eat delicious food. While some recipes may be family staples, passed down from one generation to the next, sometimes it's fun to incorporate new dishes into the mix.
The Gillette Stadium Kitchen is always testing out and experimenting with new recipes, and Director of Culinary Operations Brad Ozerdem and Executive Banquet Chef Kyle Wain are showing Patriots Nation a trio of their favorite turkey recipes. 
CIDER BRINED TURKEY
First up is a cider brined turkey. Chef Brad said brining a turkey is an excellent way for it to stay moist, and this recipe can be used for more than turkey throughout the year.
"You will need a rather large bucket or pot to submerge a full bird. This brine also works for pork roasts and chops, whole chicken and chicken parts. Larger cuts need more time to brine," Chef Brad said. "Smaller cuts like chicken breasts and pork chops can brine effectively in a few hours. I keep brine on hand at home. My wife will submerge whatever chicken or pork she wants me to grill that day after work. Yes, I love to cook at home, too!"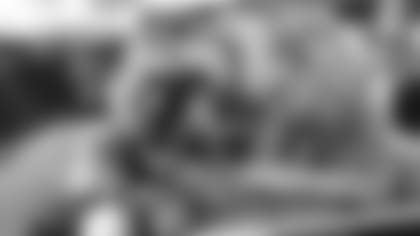 INGREDIENTS
Brine for Turkey
1 gallon water brought to a boil
3/4 cup kosher salt
3 1/4 cup maple syrup
1 tbsp. whole black peppercorns
3 large bay leaves
12 fresh sage leaves or 1 tbsp. of dry sage (not ground, it will darken the brine)
6 1/2 cups apple cider
3 quarts ice cubes
INSTRUCTIONS
Combine all ingredients except for the cider and ice. Stir the mixture until all of the salt dissolves. Add cider and ice.
Next, remove the giblets from the turkey, and place the turkey in a 5-gallon bucket or large pot. Pour the brine over the turkey, and let it sit for three days in refrigeration (cold garage, porch, etc.). Keep it between 33°F and 40°F the whole time. 
After three days, remove the turkey, drain, and pat dry. Cook and serve as directed by your favorite roast turkey recipe. 
Barbecue Turkey Tips
For those looking to literally spice things up on Thanksgiving Thursday, this take on turkey tips is for you. Though less traditional, it is guaranteed to please.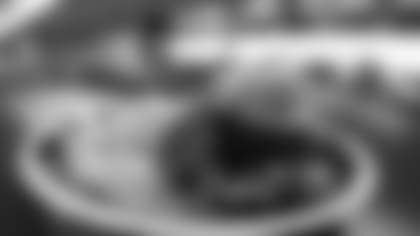 INGREDIENTS
4 pounds raw turkey breast, skinless, boneless and cut into 1-inch cubes
1/2 cup brown sugar
1/2 cup salt
4 cups water
Crispy fried onion strings (You can used caned, fried variety for ease, especially if you don't have a deep fryer)
French Fries (You can get frozen fries that you can bake or cook potato wedges)
2 cups of your favorite barbecue sauce
INSTRUCTIONS
Make the brine by mixing together the water, brown sugar and salt. Stir until the sugar and salt are dissolved. Soak the cut up turkey in the brine for four to six hours. 
Remove the turkey cubes from the brine and pat dry with paper towels. Grill on medium heat until cooked through. The best way to tell if they are cooked is to test the internal temperature at the thickest point and make sure the turkey is 165°F or greater.
Remove from the grill and toss in your favorite barbecue sauce. Place the turkey tips on the fries and top with the fried onion strings.
THANKSGIVING LEFTOVERS SANDWICH
As great as Thanksgiving dinner is, the sandwich of leftovers on Friday is arguably even more delicious. Chef Brad said this recipe has some wiggle room for creativity.
"You can play around with this one and make a version based on your leftovers and preferences," he said. "We are serving this version in the Optum Lounge for a special event."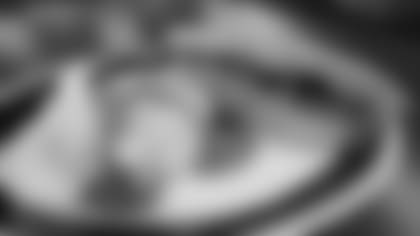 INGREDIENTS
Ciabatta or other nice sandwich rolls
Leftover turkey breast, sliced
Chunky cranberry sauce -- we use Ocean Spray brand
Stuffing
Mashed potatoes
Turkey gravy
INSTRUCTIONS
Reheat the turkey, stuffing, potatoes and gravy. To make this filling sandwich, layer the turkey, stuffing and cranberry sauce onto the roll and serve with mashed potatoes and gravy on the side. 
Are you hungry yet? Get out there and try these recipes in your own kitchen. If you try them out, let us know how your friends and family like them in the comment section below. Bon appétit!
RELATED LINKS