Free agency is still about a month away - it officially opens on March 11, while the legal tampering period begins three days earlier - so teams still have time to plan their attack in the first phase of the team building process for 2014.
The first part of any team's free agent plan deals with which of its own free agents it hopes/wishes/needs to re-sign. Bill Belichick and Nick Caserio have 12 players set to hit free agency this spring, ranging from key starters to aging, limited backups.
As we begin to turn the page to the new year and the goal of producing a new New England roster, here's one man's prioritized look at the Patriots dozen free agents. It's not necessarily a ranking of the players' talents, but the priority of keeping them with the team.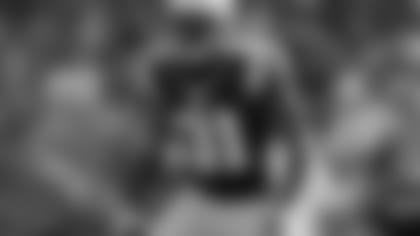 1 - Aqib Talib** - New England's No. 1 cornerback proved his value once again in 2013. He also proved that he has trouble staying on the field with a recurring hip injury and then a knee injury that knocked him out of the AFC title game for the second straight winter. Talib has been a perfect fit for the team in the last year and a half, impressing teammates and coaches alike with everything he's done on and off the field. His ability to eliminate the likes of Vincent Jackson, Jimmy Graham and others early last fall had people mentioning Talib as a Defensive Player of the Year candidate. He's that good and that important to the New England defense. In a league where coverage and rush are the two keys on defense, the Patriots just can't let Talib walk away. The franchise tag is an option, but the $11-plus million salary that comes with it isn't all that palatable. More likely New England will … must .. work out a longer term deal with Talib with a more appetizing cap number. He loves life in Foxborough, so that might earn some good will and maybe even a slight discount in negotiations. But the Patriots must pay Talib - clearly more than the one-year, $5 million deal he returned on last spring -- and keep him in the mix. Must. There isn't another option or even a close second in terms of New England's free agent priorities.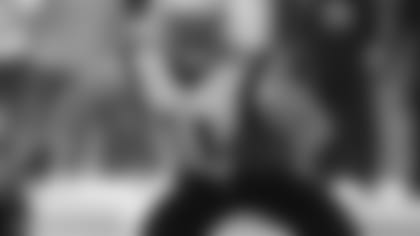 2 - Julian Edelman** - The Patriots offense, under Tom Brady's elite leadership, will go on and score points with or without Edelman. He stayed healthy for the first time in his career, notching breakout career-bests with 105 catches for 1,056 yards with six touchdowns. While I'm not ready to simply say that T.J. Moe is ready to just step in and fill the slot role after the undrafted rookie missed his first season to injury, I'm also nowhere near ready to say that Edelman is irreplaceable. Of course he was Brady's only reliable option from start to finish last year, and the only guy the quarterback seemed comfortable targeting for the last month-plus of the season. But there is plenty of time to rebuild, restock and reformulate the offense if Edelman were to depart. That said, I'd prefer to have him back. The problem is the contract that New England gave Danny Amendola last spring - five years for $31 million with $10 million in guarantees. If Amendola's worth that, Edelman probably thinks he should get similar or more. If that's the case, I'd let him walk. But remember this is a guy who was drafted by New England and converted to receiver. He has a great relationship with Brady, with whom he shares an agent. He seems to love life in New England, especially the variety of burgers he gets around Boston. If he's willing to take a deal with an average annual value around $3.5 or $4 million, maybe things can be worked out. He's a tough, gritty player with the ability to make plays as a punt returner. But he's also only had one healthy season. Try to get him back. Don't break the bank. And feel confident you can replace him if necessary. Heck, Amendola was paid to do what Edelman did this season and then some.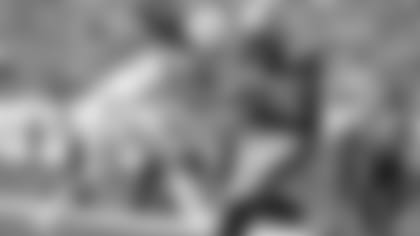 3 - Michael Hoomanawanui** - Affectionately known as the Hooman, the tight end was a key player even if not all that productive a force in the offense in 2013. He's been a versatile, reliable backup over the last two years and given the upheaval at the position that's been a good thing to have. Hoomanawanui only had 12 catches and one touchdown while starting 10 of the 13 games he played. With Rob Gronkowski rehabbing from ACL surgery, and D.J. Williams the only other tight end currently under contract, Hoomanawanui would be a nice constant on the depth chart at the position while Gronk recovers and a rookie, assuming the team drafts a tight end, gets his NFL legs under him. It shouldn't cost much to bring Hooman back - after all he negotiated down from his RFA tender to remain in New England a year ago. He's more valuable to the Patriots than anyone else, and more valuable than his skills or production might suggest.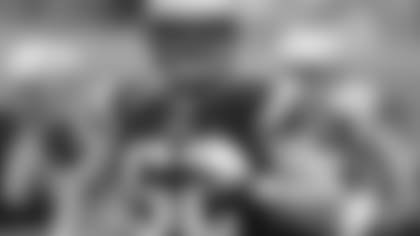 4 - Dane Fletcher - Like Hoomanawanui, Fletcher is far from irreplaceable but has a nice overall value to the Patriots. He's a core special teamer and nice guy to have in the rotation of backup linebackers. He had a team-high 15 special teams tackles, while adding 19 tackles and a pair of sacks in action on defense. Belichick has always seemingly had an affinity for Fletcher's attitude and abilities. It shouldn't cost much to bring him back and as far as backups/special teamers go, he has solid value.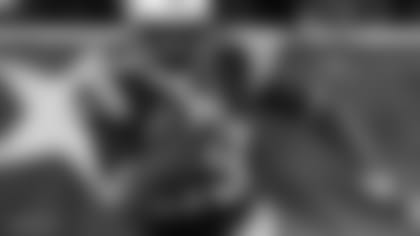 5 - LeGarrette Blount - The Patriots have always seemed to prefer having a backfield committee and Blount was a big part of that last season, especially down the stretch. He took over a bigger role when Stevan Ridley's fumbling issues popped up again. He was a beast in December and early January. That production could catch the eye of some team looking for a true lead back. If that's the case, Blount will be gone as the Patriots aren't going to pay him that type of salary. Belichick seems to always be able to find decent running backs, and even if the passing attack isn't what it once was my guess is that he'd find one to do the job again. Plus, the young core of Ridley, Shane Vereen and Brandon Bolden remains in place. Like his best buddy Talib, Blount seems to really like life in New England. He'd be nice to have back at the right price. But his return would be more a luxury than anything close to a need.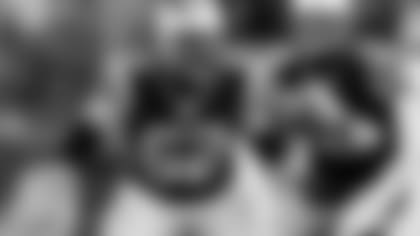 6 - Ryan Wendell** - The middle of the Patriots line wasn't great last season. There is a chance that New England could look to upgrade at either center or right guard. Or maybe even both. Wendell is undersized. He's worked his way up the developmental system like so many before him, but many times those guys move on in free agency. Wendell doing the same wouldn't be a huge loss. Remember New England is a team that used four centers in 2012, and didn't seem to be hindered all that much by the movement at the spot. Now, changes along the line might be a bigger concern with Dante Scarnecchia now retired. Wendell probably won't garner huge money on the open market, so there is a very good chance that he could return to compete for the job. But even if he re-signs it's not set in stone that he's be the starter given Dan Connolly's positional versatility and the possibility of some new blood being brought in.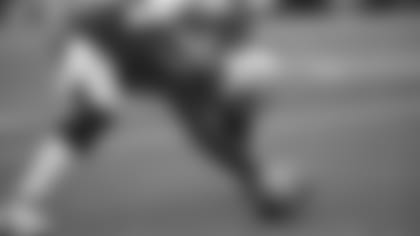 7 - Danny Aiken - Sure he's just a long snapper. Sure he struggled with a few snaps down the stretch. But there is also a value in continuity with the specialists. Aiken has been solid for the most part over the last couple years, but it's a question what value a tender New England would offer up to the restricted free agent. I'd at least like to see him back to compete with another player for the job.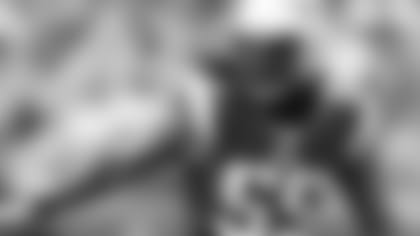 8 - Brandon Spikes - Many are probably pretty surprised to see Spikes so low on this list. After all, he is a former second-round pick, starter and coming off consecutive 100-tackle seasons. I'm probably swayed a bit here by my belief that the run-stuffing linebacker isn't going to be coming back. He's a two-down thumper in a league (or at least a conference) that doesn't really call for those skills at a high level. He's had issues on and off the field. He's the only guy who didn't take part in OTAs last offseason. He's a self described non-conformist in a place that calls for conforming to the Patriot Way. Really, he just never quite seemed to fit in New England other than when he was blowing up a ball carrier (or a pulling guard) between the B gaps. Whether you believe the stories that came out late in the year about him missing a day of work and landing on IR or not, there seems to be plenty of reason to believe that Spikes would want to move on and the Patriots might want to do the same. Spikes is a curious personality, a great hitter at the LOS and I wish him luck elsewhere.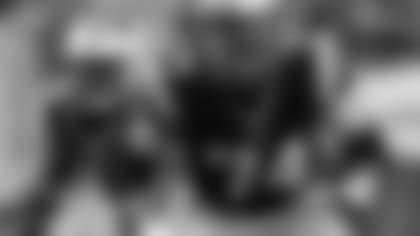 9 - Will Svitek** - After watching training camp last summer, when Svitek played guard and tackle, I thought the veteran would be a key backup for the Patriots and maybe end up a starter at some point. That just never happened. Late in the year when Nate Solder was hurt, Logan Mankins bumped out and Josh Kline was the guy brought in the game. Marcus Cannon was also seemingly well ahead of the veteran former starter on the depth chart. For whatever reason Svitek just never carved out a key role for himself after beginning the year with an injury. He's likely to look for a place where he's a better fit, and the Patriots don't seem to have much reason to fight that departure.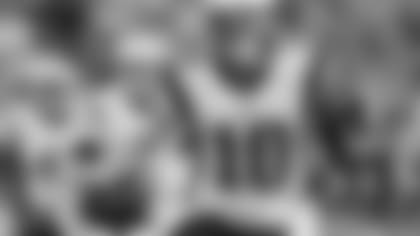 10 - Austin Collie** - The veteran was ready each time the Patriots picked up the phone this fall and contributed when called upon in games. He was as much a first down machine as a guy can be with six regular season receptions. But Collie's injury history - concussions and knee - remain a concern. He's not the future of anything in New England, really. It's a team that already has three young players - Aaron Dobson, Josh Boyce and Kenbrell Thompkins - as well as Danny Amendola in the mix. He's an emergency guy, just like he was last year. He's the new-age Deion Branch without the organizational history or relationship with Brady. It would seem that Collie will look to land in a better spot. If not, he'll likely be ready if or when the Patriots might call down the road.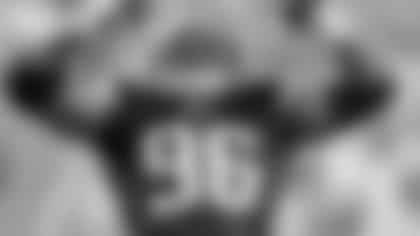 11 - Andre Carter - Carter was basically out of football until the Patriots called last season. He's said he'll only continue his career in New England. He notched five tackles and two sacks in nine games played. That puts him ahead of Jake Bequette, but really Carter is another guy who's an emergency option rather than part of some well-constructed offseason plan. Maybe he'll be on the emergency phone list, but that's about it.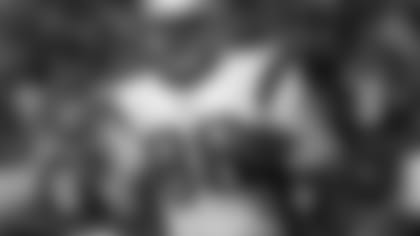 12 - Matthew Mulligan - Even for a team that has no real options at tight end, Mulligan is a limited talent. The Maine native is more a blocker than anything else, even if he was a target for Brady early on in the AFC title game. Mulligan caught two passes with one touchdowns in 15 games played, including four starts. That says more about the Patriots tight end position last fall than anything else. With a full offseason to retool the position and prepare for it to once again be a factor in the offense, Mulligan wouldn't seem to be much more than a camp body or extreme depth option.
What do you think of this list of Patriots free agent priorities? Which guy should be much higher? Lower? Let us know with a comment below!