Through Oct. 8, 2014, Patriots quarterback Tom Brady has completed 4,282 passes to 86 different receivers since completing his first pass on Nov. 23, 2000 against the Detroit Lions.
On Sunday, Oct. 6, in his 198th career game, Brady became the sixth player in NFL history to eclipse the 50,000 career passing yards mark. He did it with 4:15 left in the first quarter of the Patriots resounding, much-needed, 43-17 win over the Cincinnati Bengals at Gillette Stadium.
Sitting at 49,994 yards, Brady connected with familiar target Rob Gronkwoski for 27 yards to put him at 50,021 yards.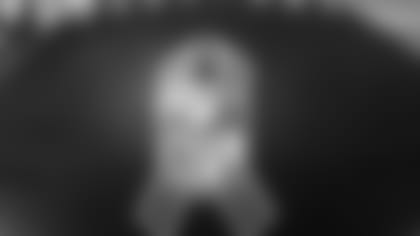 The ball used to surpass the 50,000-yards mark along with the game jersey Brady wore that day are now on display at The Hall at Patriot Place presented by Raytheon. In fact, Brady was asked during his Oct. 7 Patriots Monday interview on WEEI if he had the ball.
"That should be for Patriots fans to enjoy. It goes down as an individual award, but everyone I've ever played with plays a part of that. That should go to the Patriots Hall of Fame. That should be for the fans to be able to see because we accomplish everything together," Brady said.
And the fans were part of the milestone in full force during the win over Cincinnati, chanting "Brady...Brady...Brady" in support of the future Patriots and Pro Football Hall of Fame quarterback.
Brady went on to finish the game completing 23-of-35 passes for 292 yards and two touchdowns. Heading to the Oct. 12 matchup with the Bills in Buffalo, Brady sat at 50,232 yards, just 1,243 behind Hall of Fame quarterback John Elway for fifth on the all-time passing yardage list.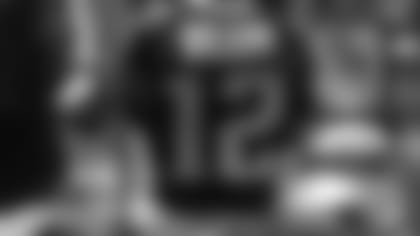 Brett Favre tops that list with 71,838. Peyton Manning (66,257), Dan Marino (61,361), Drew Brees (52,655) and Elway (51,475) round out the current top. Incidentally, former Patriots quarterback Drew Bledsoe is 10th on the NFL all-time passing yardage list with 44,611 yards, 29,657 of which came with New England between 1993 and 2000.
Oh, and that first career Brady completion? It came on a 6-yard pass to tight end Rod Rutledge on Thanksgiving Day in Detroit back in 2000, Brady's rookie year. It was his only completion that season. Eighty-five different receivers and 50,226 yards later, Brady continues to reach career milestone and pepper the team's and NFL's record books.