NEW ENGLAND PATRIOTS (0-0) VS. MIAMI DOLPHINS (0-0)
Sunday, September 13, 2020 at 1 p.m. ET. Gillette Stadium.
The New England Patriots will begin the quest to defend their AFC East title in Week 1 against the Miami Dolphins at Gillette Stadium. It will mark the fourth straight season that the Patriots open at home and the first time New England will open the regular season against a division opponent since 2014 when the Patriots lost to the Dolphins in Miami.
The Patriots will open the season against the same opponent that they played in the regular-season finale for the third time since 2000. In 2008, the Patriots closed out the year at Buffalo and opened the 2009 season at home against the Bills. New England closed out the 2010 regular season at home against Miami and opened the 2011 season on the road against the Dolphins.
The New England Patriots and Miami Dolphins will square off on Sept. 13 for the first of two scheduled meetings in 2020. The Patriots will travel to Miami on Dec. 20. The two teams have split the series in each of the last three seasons.
Last season, the teams split the annual series with the Patriots earning a 43-0 win at Hard Rock Stadium on Sept.. 15, 2019, and the Dolphins winning the rematch at Gillette Stadium on Dec. 29, 2019, with a 27-24 victory in the regular-season finale.
The Patriots have had the upper hand at home against Miami, holding a 35-18 record in games played in New England in the regular season, including a 15-3 record at Gillette Stadium. But the Patriots are 17-38 all-time in Miami, including two postseason contests. In 2019, Miami beat New England at Gillette Stadium for the first time in the final game of the 2005 season.
The Dolphins and Patriots met for the first time in 1966 and began playing twice a year during the 1967 regular season, except in 1982 during a players' strike.
The two clubs have met three times in the postseason with New England holding a 2-1 advantage.
MIAMI 56, NEW ENGLAND 53
(Including New England 2, Miami 1 in Playoffs)
Record in New England 36-18 (Incl. 1-0 in playoffs)
Record in Foxborough 34-16 (1-0)
Record in Boston 2-2
Record in Miami 17-38 (Incl. 1-1 in playoffs)
Record at Dolphins / Hard Rock 13-20
Record at Orange Bowl 3-18 (1-1)
Record in Tampa* 1-0
Season Sweeps: Patriots 10, Dolphins 13
Season Splits: 29 (Most recent 2019)
Bill Belichick vs. Miami: 25-18 (25-15 with New England)
*A Miami home game was played in Tampa in 1969.
SCOUTING THE MATCHUPS
When the Patriots run - Edge: Patriots
Based on the snippets of the Patriots offense we watched during the summer, running the ball appears to be a priority for New England in 2020. Part of that will no doubt include Cam Newton from the quarterback position, but it also will be the result of having most of the offensive line in tact to go along with a deep corps of running backs. Sony Michel figures to open as the lead back, particularly with Damien Harris expected to be on the shelf for a bit after reportedly undergoing surgery on his hand. Miami's defense was atrocious in 2019, finishing last in points allowed and 30th or worse in seven separate categories. Wholesale changes were made, including acquiring linebacker Kyle Van Noy via free agency. The front seven also includes Christian Wilkins and Davon Godchaux but still doesn't appear to be overly formidable. Look for the Patriots to try to establish the run early and often on Sunday, with Michel and Rex Burkhead likely getting the bulk of the carries.
When the Patriots pass - Edge: Dolphins
There are so many question marks with the Patriots offense, but none bigger than the receiving corps. Julian Edelman represents the lone known commodity, and the 34-year-old slot machine is already dealing with some wear and tear. N'Keal Harry and Damiere Byrd will likely be the top complementary options, as well as tight ends Ryan Izzo, Devin Asiasi and Dalton Keene. James White and Burkhead will be keys to the passing game as well. But Newton still has just over two months of experience in the system, and he'll be facing a vastly improved Dolphins secondary. Byron Jones was signed at corner and he should augment Xavien Howard quite well. Bobby McCain and Eric Rowe will start at safety while corner Noah Igbinoghene was the third of Miami's three first-round picks. Newton will need to protect the ball against this group, which was a problem at times during camp.
When the Dolphins run - Edge: Dolphins
The Patriots had trouble stopping the run for most of the 2019 season, and on paper there wasn't a whole lot done to address that fact. Danny Shelton left via free agency and was ostensibly replaced by Beau Allen, who has yet to practice. That leaves second-year player Byron Cowart on the inside next to captain Lawrence Guy. That pair will protect a group of young and inexperienced linebackers headed by captain Ja'Whaun Bentley and rookies Anfernee Jennings and Josh Uche. John Simon is a physical beast on one end but Chase Winovich will need to step into a bigger role on the other side. Deatrich Wise also could factor into that mix, but he's never been known as a stout run defender either. Miami added some punch to the backfield after watching quarterback Ryan Fitzpatrick lead the team in rushing a year ago. Jordan Howard and Matt Brieda figure to form a solid duo that could give New England some trouble. Ted Karras left Foxborough for Florida as well and will start at center. The rest of the line is unsettled with Ereck Flowers trying to resurrect his career as the left guard. Austin Jackson and Jesse Davis will open at tackle with Solomon Kindley at right guard. It's not an imposing front but the Patriots inability to stop the run last year is tough to ignore.
When the Dolphins pass - Edge: Patriots
This one will greatly depend on which version of Fitzpatrick shows up. The career backup is as inconsistent as they come, often throwing the ball into coverage and taking reckless chances with the ball. But every once in a while he can get red hot, as the Patriots saw in the finale a year ago. Even if the latter repeats itself, the Patriots secondary is too good to get beat by him again. Stephon Gilmore struggled with DeVante Parker (eight catches, 137 yards) a year ago and he no doubt will be reminded about that by his coaches all week. Look for the reigning Defensive Player of the Year to respond. Tight end Mike Gesicki is improving in Year 3 and may need some extra attention, perhaps from second-year corner Joejuan Williams, who has the size to match up well. Isaiah Ford works well in the slot, and he caught seven balls in the finale as well. The Patriots secondary is loaded and is unquestionably the strength of the team. Gilmore, Jason McCourty, J.C. Jackson and Jonathan Jones are as deep and talented a group of corners as there is in football. Until proven otherwise, they get the edge.
Special Teams - Edge: Patriots
Lots of uncertainty in the kicking department for the Patriots entering the season for the first time since 2006. Stephen Gostkowski is a Titan and Bill Belichick initially opted to place both veteran Nick Folk and rookie Justin Rohrwasser on the practice squad. Folk got the first call and will kick Sunday against Miami. Meanwhile the punting is a good hands (or feet) with Jake Bailey and his huge leg. The return game is a bit murky as Gunner Olszewski missed some practice time recently and may not be available on punts, although he was present on Monday. Byrd or perhaps rookie Kyle Dugger could handle those duties against the Dolphins. Jason Sanders (kicker) and Matt Haack (punter) handle the kicking for Miami with lightning-quick Jakeem Grant working the return game. The Dolphins depth figures to be improved so their coverage units should get a boost. But given the lack of practice time and preseason, expect some big plays on special teams early in the season, and for Belichick to have his team more prepared than most.
Table inside Article

| 2019 REGULAR SEASON | NEW ENGLAND | MIAMI |
| --- | --- | --- |
| Record | 12-4 | 5-11 |
| Divisional Standings | 1st | 4th |
| Total Yards Gained | 5,664 | 4,960 |
| Total Offense (Rank) | 354.0 (15) | 310.0 (27) |
| Rush Offense | 106.4 (18) | 72.3 (32) |
| Pass Offense | 247.6 (8) | 237.8 (12) |
| Points Per Game | 26.3 (7) | 19.1 (25) |
| Total Yards Allowed | 4,414 | 6,364 |
| Total Defense (Rank) | 275.9 (1) | 397.8 (30) |
| Rush Defense | 95.5 (6) | 135.4 (27) |
| Pass Defense | 180.4 (2) | 262.4 (26) |
| Points Allowed / Game | 14.1 (1) | 30.9 (32) |
| Possession Avg. | 31:42 | 28:37 |
| Sacks Allowed / Yards Lost | 28/192 | 58/313 |
| Sacks Made / Yards | 47/328 | 23/155 |
| Total Touchdowns Scored | 49 | 34 |
| Penalties Against / Yards | 94/828 | 92/769 |
| Punts / Avg. | 81/44.9 | 69/45.0 |
| Turnover Differential | +21 (1) | -10 (27) |
Since Bill Belichick became Patriots head coach in 2000, New England is 25-15 (.625) against Miami.
Since 2000, the Patriots are 93-31 (.750) against AFC East opponents. New England is 25-15 against the Dolphins over that span, 30-10 against the New York Jets and 35-5 against the Buffalo Bills. The Patriots were 3-1 against Indianapolis from 2000 through 2001 when they were in the AFC East.
The Patriots have not been swept in their season series with a divisional opponent since 2000, when they lost both games to Miami and also to the New York Jets.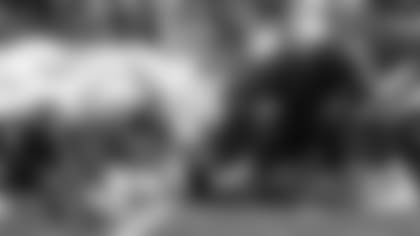 GM Chris Grier - Coaching Intern (1994), Regional Scout (1995-99). Father Bobby Grier - VP of Player Personnel (1995-99)
HC Brian Flores - Scouting Assistant (2004-06), Pro Scout (2006-08), Coaching Assistant (2008-09), Offensive Assist./Special Teams (2010, Defensive Assistant (2011), Safeties (2012-15), Linebackers (2016-18).
DC Josh Boyer - Defensive Assistant (2006-08), Defesneive Backs (2009-11), Cornerbacks (2012-18).
TE Coach George Godsey – Offensive Assistant (2011), Tight Ends coach (2012-13)
D Line Coach Marion Hobby – DL (1990-92)
Quality Control Mike Judge - Coaching Assistant (2005-06)
C - Ted Karras 2016-19
LB - Elandon Roberts (2016-19)
DB - Eric Rowe (2016-18)
LB - Kyle Van Noy (2016-19)
GM Chris Grier - Hometown: Holliston, Mass.; College: UMass-Amherst
HC Brian Flores - College: Boston College
MIA LBC Anthony Campanile – Coaching: Boston College (2016-18)
MIA OLC Steve Marshall – Coaching: Plymouth State OL Coach (1979)
MIA Mike Judge Quality Control - College: Springfield College (2001-04); Coaching: Harvard (2007)
S&C Coach Dave Puloka - College: Holy Cross (1997-2000)
Asst. S&C Coach Jim Arthur - Hometown: Cheshire, Conn.; Coaching: Springfield College (2000-01), Boston College (2002)
TE Coach Nick Caley - Coaching: Florida Atlantic University (2014)
RB James White - Hometown: Ft. Lauderdale, Fla.
RB Sony Michel - Hometown: Plantation, Fla.
DB J.C. Jackson - Hometown: Immokalee, Fla.
DB Terrence Brooks - Hometown: Dunnellon, Fla.
DL Byron Cowart - Hometown: Tampa, Fla.
OL Isaiah Wynn - Hometown: St. Petersburg, Fla.
OL Yodny Cajuste – Hometown: Miami, Fla.
OL Hjalte Froholdt – Hometown: Bradenton, Fla.
NEW ENGLAND VS. MIAMI IN SEASON OPENERS
The New England Patriots will open the season against the Miami Dolphins for the ninth time in team history and the first time since a 33-20 loss at Miami in the 2014 season-opener on Sept. 17, 2014.
The Patriots, who are 53-56 all-time against Miami, are 4-4 against the Dolphins when meeting in the season-opener. The Patriots are 3-1 in home openers and 1-3 at Miami. The ninth season opener against Miami will match Buffalo for most frequent season-opening opponent.
Bill Belichick begins his 21st season as head coach of the New England Patriots with a 267-94 (.740) record (including postseason), the best mark in the NFL over that span.
Belichick's 304 career victories as a heads coach (including postseason) are third-most all-time behind George Halas (324) and Don Shula (347).
Julian Edelman enters Week 1 with 599 career receptions and looks to join Wes Welker (672) as the second Patriot with 600 career receptions.
With one touchdown catch, Edelman will tie Welker with his 37th career touchdown reception, good for sixth-most in team history.
Edelman has 41 career touchdowns overall, good for 11th in franchise history. Gino Cappelletti, Irving Fryar and Larry Garron are tied for eighth with 42 career touchdowns.
The Patriots are 22-3 (postseason included) when Julian Edelman catches a touchdown pass.
James White has caught 24 touchdown passes in 78 career regular-season games. Brian Westbrook currently holds the record for the fastest running back to reach the 25-TD reception mark, achieving the feat in 87 regular-season games.
White needs two receiving touchdowns to tie Larry Garron for the most in franchise history.
Since White became a regular contributor on offense in 2015, he has more receptions (315), receiving yards (2,786), yards after catch (2,289) and receiving touchdowns (24) than any other running back in the NFL.
White has four career games with 10 receptions, the most double-digit reception games by a running back in team history. Tony Collins is the only other Patriots running back with multiple double-digit reception games.
White ranks second to Carolina's Christian McCaffrey for the most games among running backs with eight or more receptions since 2015.
With one interception, Stephon Gilmore will move into a tie with Patrick Chung and Mike Vrabel for 28th place in team history with 11 interceptions as a Patriot.
With his next interception, Devin McCourty (26) will tie Maurice Hurst for seventh all-time in Patriots history with 27 career interceptions.
The Patriots will claim their 35th Kickoff Weekend victory in franchise history, third-most among all AFC teams. Additionally, New England will claim its 11th win of the past 12 home openers.
The Patriots will improve their regular-season divisional record to 92-25 since 2001, the best mark in the NFL.
The franchise will earn its 550th overall victory, third-most in pro football since the club began play in 1960.
And hold the advantage at halftime, the Patriots will improve to 101-1 all-time at Gillette Stadium when leading at the half.
And a player eclipses 100 yards rushing, the team will improve to 52-1 since the 2000 regular season when a player rushes for at least 100 yards.
Belichick will improve to 18-8 (.692) on Kickoff Weekend. His 17 wins are the most among active head coaches.
Belichick and Kansas City's Andy Reid (13-8, .619) are the only active head coaches with at least 10 Kickoff Weekend wins.
Belichick will improve his all-time regular-season record against the AFC East as head coach of the Patriots to 94-31 (.752).
PATRIOTS TAKE AIM AT 550TH VICTORY IN FRANCHISE HISTORY
The Patriots look to become the first original AFL team to reach 550 wins in franchise history,
TELEVISION: This week's game will be broadcast by CBS and can be seen locally on WBZ-TV Channel 4. Jim Nantz will handle play-by-play duties with Tony Romo as the color analyst. Tracy Wolfson will work from the sidelines. The game will be produced by Jim Rikhoff and directed by Mike Arnold.
SATELLITE RADIO: Coming soon!
LOCAL RADIO: 98.5 The Sports Hub is the flagship station for the Patriots Radio Network. A complete listing of the network's 38 stations can be found here. Play-by-play broadcaster Bob Socci will call the action along with former Patriots quarterback Scott Zolak, who will provide color analysis. The games are produced by Marc Cappello.