WEEK 4 · Sun 10/02 · 4:25 PM EDT
Patriots
New England Patriots
AT
Packers
Green Bay Packers
The New England Patriots will be on the road for the third time in four games when they travel to Green Bay to face the Packers on Sunday. It will be the Patriots first trip to Green Bay since the 2014 season. The Patriots will play against the NFC North for three of their next four games, starting with a trip to Lambeau Field this Sunday. The Patriots will return home to host Detroit on Oct. 9 and then will play Chicago in a Monday Night Football contest at Gillette Stadium on Oct. 24. The Patriots final contest against an NFC North team will be on Thanksgiving night when the team travels to Minnesota to face the Vikings.
The New England Patriots will play the Green Bay Packers for the first time since a 31-17 win at Gillette Stadium on Nov. 4, 2018 and will travel to Green Bay for the first time since a 26-21 loss on Nov. 30, 2014. That game was the team's last loss of the that season en route to the Super Bowl XLIX title.
This week's game will be just the fourth visit by New England to Lambeau Field. The Patriots own a 1-2 record in their previous three visits to Green Bay. In 1988, the Patriots were on the road against Green Bay but the game was played in Milwaukee. The Patriots dropped the game, 45-3.
The Patriots lead the regular season series with Green Bay, 6-5. Green Bay beat New England in the one postseason meeting between the two teams, a 35-21 Packers victory in Super Bowl XXXI at the Louisiana Superdome in New Orleans on Jan. 26, 1997.
The Patriots first regular season home victory under Robert Kraft was on Oct. 2, 1994 in a 17-16 win against the Packers at Foxboro Stadium.
The Packers were the first team to defeat the Patriots at Gillette Stadium, claiming a 28-10 victory on Oct. 13, 2002, New England's first season in its new home.
Following that loss, the Patriots won 14 straight against the NFC North until losing, 26-21, at Green Bay on Nov. 30, 2014.
Aaron Rodgers owns a 1-2 record when playing against New England with his lone win coming in the 2014 game at Green Bay.
The Patriots hosted the Packers in a Sunday Night Football game on Dec. 19, 2010 and won, 31-27. The game featured a 71-yard kickoff return by OL Dan Connolly to the 4-yard line in the second quarter. According to Elias Sports Bureau, it remains the longest kickoff return by an offensive lineman in NFL history. The run by Connolly topped the 48-yard touchdown return by Atlanta's Mal Snider in 1969. The previous longest kickoff return for a Patriots offensive lineman was a 27-yard return by G Stephen Neal on Nov. 30, 2008, vs. Pittsburgh.
When the Patriots run - Edge: Packers
The Patriots will face a significant challenge going against a Packers defense that has been dominant in the early going, whether Mac Jones is available or not. Green Bay is stingy across the board, allowing 113 yards per game on the ground and just 302 per game overall. However, the Packers are allowing almost 5 yards per carry, and that total ranks 25th in the league. The Patriots will likely try to continue using the two-headed monster of Damien Harris and Rhamondre Stevenson, both of whom were efficient in the loss to the Ravens. Stevenson in particular enjoyed a strong afternoon, consistently creating extra yards with his vision and toughness. They will need to continue getting that type of production, especially if Brian Hoyer is forced to take the reins as Jones deals with an ankle injury. The Pack won't be easy to run against despite the high average per carry. De'Vondre Campbell is an active inside linebacker playing behind nose tackle Kenny Clark and ends Jarran Reed and Dean Lowry. The Patriots offensive line had an up and down afternoon against Baltimore, opening some holes at times but also enduring a few lapses in key moments. The Patriots can't afford many of those breakdowns on the road at Lambeau Field.
When the Patriots pass - Edge: Packers
The Patriots may be catching a huge break in this matchup after Green Bay's standout corner Jaire Alexander was forced to leave the victory over the Bucs with a groin injury. His status is uncertain heading into Sunday. But the Packers pass defense is quite formidable, and Hoyer will have his hands full anyway. Green Bay ranks seventh in the league, allowing 189.3 yards per game through the air. If Alexander can't go his snaps will be divided among Rasul Douglas and Kelsean Nixon, who will join starter Eric Stokes. The Pack also has a solid safety tandem in Adrian Amos and Darnell Savage, and that secondary also benefits from solid pressure created up front. Green Bay only has seven sacks in three games with linebackers Rashan Gary (3) and Preston Smith (2) doing the bulk of the damage, but the Pack ranks ninth in the league in sacks per play, getting to the quarterback 8.2 percent of the time. Hoyer will need to get the ball out quick and find ways to get the ball into the hands of his receivers, and perhaps make an effort to get tight ends Hunter Henry and Jonnu Smith more involved. It will also be interesting to see if Bill Belichick gives Kendrick Bourne additional opportunities to make plays, as the receiver has been productive with his limited chances.
When the Packers run - Edge: Packers
The Patriots run defense was outstanding in the first two games of the season. But neither Miami nor Pittsburgh is considered to have a potent rushing attack. Sunday against Baltimore was a different story, and it wasn't all about Lamar Jackson. The Ravens enjoyed far more success on the ground with their running backs than expected as they combined for 13 carries for 83 yards, and Jackson was exceptional with 110 yards on eight carries excluding three kneel downs to end the game. Lawrence Guy was forced to leave in the second half with a shoulder injury and did not return. The Patriots missed his presence inside, but the Ravens enjoyed success on the ground before he left as well. The guys up front will need to be ready for the Packers tough tandem of Aaron Jones and A.J. Dillon. Jones has been outstanding thus far, averaging almost 7 yards per carry with most of that production coming over the past two games. Dillon has been held largely in check, averaging just 3.5 yards per rush, but he is a load and will stress the interior of the defense. The Packers average 128 yards per game on the ground, which ranks ninth, and a healthy 4.7 per carry (10th) as well. Sunday's struggles left New England's run defense reeling, ranking 19th in the league in yards (115) and 22nd in per carry average (4.9). Based on those numbers, they can expect to see a steady diet of Jones and Dillon.
When the Packers pass - Edge: Patriots
Predicting the Patriots to have the edge in a matchup against Aaron Rodgers seems comical, but so far Rodgers hasn't been able to find much success in life without Davante Adams. Rodgers is averaging 229 yards per game through the air, which would represent a career low. He's trying to find some rhythm with an almost entirely new set of receivers which includes rookies Romeo Doubs and Christian Watson as well as veterans Randall Cobb and Allen Lazard. Doubs leads the team with 14 catches while Lazard has battled injuries and has just six. It's certainly possible that Rodgers suddenly finds his groove and reverts to the form that has allowed him to earn each of the last two NFL MVP awards, but the Patriots secondary should be able to compete with this group. Rodgers should benefit from the return of some of his offensive line as tackles David Bahktiari and Elgton Jenkins were in the lineup in Tampa after missing most of the first two weeks with knee injuries. Rodgers has been sacked eight times in three games, and the Patriots – led by Deatrich Wise – have been effective in generating pressure. The combination of pass rush and the Packers limited weaponry might allow the Patriots secondary to survive, particularly if they do a better job on tight end Robert Tonyan than they did last week with Baltimore's Mark Andrews.
Special Teams - Edge: Packers
Aside from Nick Folk's near perfection, the Patriots special teams have been anything but special in the early going. Last week saw Myles Bryant muff a punt for the second straight game, and the Ravens Devin Duvernay returned a third quarter Jake Bailey punt 43 yards to set up a key touchdown. Through three games Bailey's net average rests at 32.1 yards, which is last in the league. Meanwhile the return game hasn't provided much of a lift for the Patriots either. Green Bay's specialists include kicker Mason Crosby and punter Pat O'Donnell along with Amari Rodgers, who returns both punts and kicks. Crosby hasn't gotten much work thus far but is 8-for-8 with just two of those coming on field goals. Rodgers has a 24-yard punt return to his credit so Cam Achord will need to get his troops up to speed to avoid a repeat of last week's struggles. Overall there haven't been a lot of moments to get excited about with the Patriots special teams.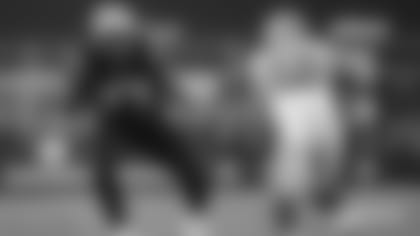 Table inside Article

| 2022 REGULAR SEASON | NEW ENGLAND | GREEN BAY |
| --- | --- | --- |
| Record | 1-2 | 2-1 |
| Divisional Standings | 3rd (T) | 1st (T) |
| Total Yards Gained | 1,094 | 1,067 |
| Total Offense (Rank) | 364.7 (10) | 355.7 (12) |
| Rush Offense | 115.7 (13) | 127.0 (9) |
| Pass Offense | 249.0 (11) | 228.7 (19) |
| Points Per Game | 16.7 (25) | 16.0 (27) |
| Total Touchdowns Scored | 6 | 6 |
| Total Yards Allowed | 944 | 908 |
| Total Defense (Rank) | 314.7 (11) | 302.7 (6) |
| Rush Defense | 114.7 (19) | 113.3 (18) |
| Pass Defense | 200.0 (8) | 189.3 (7) |
| Points Allowed/Game | 23.7 (22) | 15.0 (6) |
| Possession Avg. | 30:10 | 33:06 |
| Sacks Allowed/Yards Lost | 5/39 | 8/63 |
| Sacks Made/Yards | 10/56 | 7/50 |
| Penalties Against/Yards | 13/86 | 13/100 |
| Punts/Avg. | 9/42.7 | 13/49.2 |
| Takeaway/Giveaway Ratio | -4 (29T) | -2 (24T) |
Thadeus Jackson (Patriots: Athletic Training Camp Intern 2003, Packers: S&C Assistant 2010-)
Lawrence Guy Sr. (Patriots: Player DL 2017-, Packers: Player DL 2011-12)
Ty Montgomery II (Patriots: Player WR 2022-, Packers: Player WR 2015-18)
WHAT TO LOOK FOR THIS WEEK
A win this week against Green Bay will give Bill Belichick his 323rd win overall and one win away from tying George Halas for second place all-time among all NFL coaches, behind the 347 victories by Don Shula.
LB Matthew Judon has registered a sack in each of the first three games. With a sack this week, he will become just the second New England player to start a season with at least one sack in each of the first four games to start a season. Patriots and Pro Football Hall of Famer Andre Tippett began the 1986 season with one sack in each of the first four games.
K Nick Folk extended his streak to 57 straight field goals made under 50 yards with a 35-yard field goal in the second quarter vs. Baltimore last week to set the NFL record. Folk's last miss from inside the 50-yard line was a 45-yard field goal attempt in the 2020 season-opener vs. Miami on Sept. 13.
This week's game will feature two of the top kickers in the NFL. Nick Folk and Green Bay's Mason Crosby are two of five active kickers to reach 300 career field goals. Folk has 324 career field goals and Crosby has 372. They are joined by Robbie Gould (424), Matt Prater (355) and Justin Tucker (329) as the field goals kickers with the most career field goals.
DeVante Parker had his first 100-yard receiving game as a member of the Patriots last week vs. Baltimore after finishing with 5 receptions for 156 yards. If he records 100 yards at Green Bay, it will be his second time with back-to-back games with 100 yards. He had 111 yards receiving on Dec. 12, 2019 vs. Cincinnati followed by a 137-yard game at New England on Dec. 29, 2019 with Miami. The last Patriots player to have back-to-back 100-yard games was WR Julian Edelman in 2019 with 110 yards receiving at Washington (10/6) followed by 113 yards receiving vs. the New York Giants (10/10).
The Patriots have had a player with back-to-back games with at least 150 receiving yards two times in team history. Stanley Morgan had 151 yards at Baltimore on Oct. 28, 1979 followed by 158 yards at Buffalo on Nov. 4, 1979 and Wes Welker had 217 yards at Buffalo on Sept. 25, 2011 followed by 158 yards at Oakland on Oct. 2, 2011.
RB Damien Harris scored on a 2-yard touchdown run vs. Baltimore last week and now has 19 career rushing touchdowns. He needs one more rushing touchdown to become the 14th Patriots player to reach 20 career rushing touchdowns and four to move into the Top 10 in team history.
WR Jakobi Meyers has scored on three two-point plays and needs one more two-point score to tie Julian Edelman and Gino Cappelletti with four for the most in team history.
DB Devin McCourty is one of three active players with at least 30 interceptions. He has 31 career picks and needs one more to tie Baltimore's Marcus Peters for the most interceptions among all active players with 32 picks. McCourty, Peters and Harrison Smith (Minnesota) are the only active players with at least 30 interceptions.
McCourty is currently tied for 8th in team history with Raymond Clayborn with 191 regular season games played and will move into a tie for 7th place with Patriots wide receivers / kickoff returners coach Troy Brown (192) this week against Green Bay.
Deatrich Wise is coming off a career-high 3-sack performance to improve his 2022 totals to 4 sacks. He needs one more sack to tie his career high of 5 sacks set as a rookie in 2017.
The only Patriots player to ever have 3 sacks in two straight games was Andre Tippett with 3 sacks on Nov. 15, 1987 vs. Dallas followed by a second straight 3 sack performance vs. Indianapolis on Nov. 22, 1987. Tippett's 6 total sacks in those two games is the highest two-game sack total by any New England player. The last NFL player with at least 3 sacks in two consecutive games was Tampa Bay LB Shaquil Barrett, who had 3 sacks at Carolina on Sept. 12, 2019 followed by 4 sacks vs. the New York Giants on Sept. 22, 2019.
Jonathan Jones forced a fumble in the fourth quarter vs. Baltimore that was recovered by DB Jabrill Peppers. He will look to become the first player since LB Jamie Collins Sr. in 2019 to have a forced fumble in back-to-back games. Collins forced a fumble on Oct. 6, 2019 at Washington and on Oct. 10, 2019 vs. the New York Giants.
TELEVISION: This week's game will be broadcast by CBS and can be seen locally on WBZ-TV Channel 4. Jim Nantz will handle play-by-play duties with Tony Romo as the color analyst. Tracy Wolfson will report from the sidelines. The game will be produced by Jim Rikhoff and directed by Mike Arnold.
NATIONAL RADIO: This week's game will be broadcast to a national audience by Sports USA. Larry Kahn will call the game with Mark Carrier providing analysis.
LOCAL RADIO: 98.5 The Sports Hub is the flagship station for the Patriots Radio Network. A complete listing of the network's 33 stations can be found here. Play-by-play broadcaster Bob Socci will call the action along with former Patriots quarterback Scott Zolak, who will provide color analysis. The games are produced by Marc Cappello.