NEW ENGLAND PATRIOTS (0-1) vs. PHILADELPHIA EAGLES (0-1)
Fri., Aug. 15, 2014 at 7:30 p.m. ET
Gillette Stadium (68,756)
For the second consecutive week, the Patriots will conduct joint practice sessions with a preseason opponent in advance of the game. The Patriots will host the Philadelphia Eagles and conduct joint practices on Tuesday and Wednesday prior to the 2014 preseason home opener at Gillette Stadium on Friday night. Those sessions will be open to the public. Last season, the Patriots held joint sessions with the Eagles in Philadelphia prior to a preseason game, a 31-22 New England win.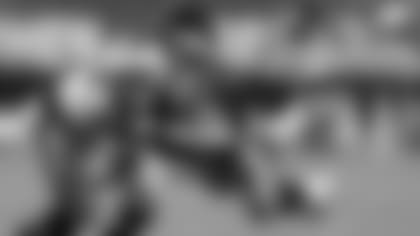 Last week, the Patriots traveled to the Washington Redskins' training camp facility in Richmond, Va., prior to a 23-6 loss in the 2014 preseason opener at FedEx Field. The 2014 season marks the third straight year that the Patriots will participate in multiple joint practices during training camp.
TELEVISION: This week's game will be broadcast by the Patriots Preseason Television Network and can be seen in every New England state as well as Hawaii. The preseason network's flagship station is WBZ-TV CBS in Boston. WBZ-TV's Dan Roche provides playby- play and is joined by former Patriots tight end Christian Fauria in the broadcast booth. Former Patriots linebacker Matt Chatham will provide sideline analysis along with WBZTV's Steve Burton. Patriots Football Weekly scribes Paul Perillo and Andy Hart will also provide insight and analysis.
PATRIOTS PRESEASON TELEVISION NETWORK
Rhode Island
Providence, R.I. WPRI-TV Ch. 12
New Hampshire
Manchester, N.H. WMUR-TV Ch. 9
Connecticut
Hartford, Conn. WTNH-TV Ch. 8
Maine
Portland, Maine WMTW-TV Ch. 8
Bangor, Maine WVII-TV Ch. 7
Vermont
Burlington, Vt. WCAX-TV Ch. 3
Hawaii
Honolulu, Hawaii KFVE-TV Ch. 5
RADIO: 98.5 FM, The Sports Hub, is the flagship station for the Patriots Radio Network. Play-by-play broadcaster Bob Socci will call the action along with former Patriots quarterback Scott Zolak, who will provide color analysis.
PRESEASON SLATE FEATURES THREE MOST FREQUENT FOES
The Patriots will square off against their three most frequent preseason foes in 2014. The Patriots played the Washington Redskins in the preseason for the 21st time in team history, New England will play Philadelphia at Gillette Stadium Aug. 15 in the 22 preseason matchup and closes out the 2014 preseason against their most frequent preseason opponent for the 24th time, the N.Y. Giants, on Aug. 28. The Patriots own a combined 33-32 record in the preseason against those NFC East clubs.
!The Patriots and Eagles will meet for the 22nd time in the preseason and for the third straight year on Friday, Aug. 15, 2014 at Gillette Stadium. In addition, the Patriots and Eagles held joint practice sessions with each other for the second straight year, with the Eagles spending two days working with the Patriots this week. Last season, the Patriots held joint practice sessions with the Eagles in Philadelphia prior to opening the preseason with a 31-22 victory at Lincoln Financial Field. The Patriots hosted Philadelphia in the second week of the preseason on Aug. 20, 2012, a 27-17 Eagles victory.
The Patriots and Eagles last met in the regular season in 2011 when New England overcame a 10-0 deficit for a 38-20 win at Lincoln Financial Field on Nov. 27.
While the teams have played just 11 times in the regular season, they have played 21 times in the preseason with the Patriots claiming an 11-10 edge in the series.
Philadelphia leads the all-time regular-season series with a 6-5 margin, but the Patriots have won three straight. New England beat Philadelphia, 24- 21, in Super Bowl XXXIX following the 2004 season.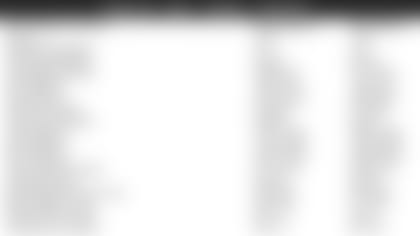 MOST FREQUENT PRESEASON OPPONENTS
The Patriots and the Eagles will meet for the 22nd time in the preseason. The only team the Patriots have faced more frequently in the preseason is the New York Giants (23).
PRESEASON HISTORY
The Patriots are 45-38 (.542) in the preseason since Robert Kraft purchased the team in 1994. Prior to 1994, the Patriots were 60-96-1 (.385) in the preseason. New England enters this week's game with an all-time preseason mark of 105-134-1 (.440).
BILL BELICHICK IN THE PRESEASON
Bill Belichick has compiled an overall record of 42-36 (.538) in the preseason, including a 31-27 (.534) mark as Patriots head coach. Belichick's teams have been .500 or above in 16 of his 19 previous preseasons as a head coach in the NFL.
Eagles chairman and Chief Executive Officer Jeffrey Lurie earned a B.A. from Clark University, a master's degree in psychology from Boston University and a Ph.D. in social policy from Brandeis University.
Eagles President Don Smolenski earned his B.A. in biology from Amherst College and a master's degree in accounting from the University of Hartford.
Eagles head coach Chip Kelly was born in Dover, N.H. and attended Manchester Central HS. He then played defensive back at the University of New Hampshire and graduated in 1990. Kelly coached running backs at his alma mater in 1992 and from 1994-96. He also coached New Hampshire's offensive line from 1997-98 and served as offensive coordinator from 1999-2006.
Eagles defensive line coach/assistant head coach Jerry Azzinaro played linebacker at American International College in Springfield, Mass. from 1978- 81 before joining the coaching staff as a graduate assistant in 1982. He then coached running backs at Westfield (Mass.) State College in 1985 before accepting the head coaching job at Western New England in 1986. Following five years (1987-91) as the defensive coordinator at his alma mater, Azzinaro joined the University of Massachusetts' coaching staff, where he served as linebackers/recruiting coordinator (1992-93) and defensive coordinator (1994, 1997). He also spent time as a defensive line coach at Boston College (1995-96), Maine (1998) and New Hampshire (2007).
Eagles outside linebackers coach Bill McGovern was a four-year starter at defensive back for Holy Cross from 1981-84 and later served as an assistant defensive backs coach at his alma mater. He also coached at UMass and BC.
Eagles TE Emil Igwenagu attended Holy Name HS in Boylston, Mass., and played collegiately at UMass from 2008-11.
Eagles wide receivers coach Bob Bicknell is a native of Holliston, Mass., who played tight end at Boston College from 1989-91 before launching his coaching career at Boston University in 1993.
Eagles special teams coordinator Dave Fipp served as safeties coach (1998) and secondary/special teams coordinator (1999) at Holy Cross.
Eagles offensive line coach Jeff Stoutland played linebacker for Southern Connecticut St. from 1980-83 before commencing his coaching there in 1984.
Eagles defensive backs coach John Lovett was the defensive coordinator at Maine from 1985-88 and again in 1994. He had previously served as an assistant coach at Brown in 1983.
Eagles WR Ifeanyi Momah played at Boston College from 2007-11.
PHILADELPHIA TIES
Patriots CB Logan Ryan starred at quarterback and cornerback for Eastern HS in Voorhees, N.J., where he earned South Jersey Defensive Player of the Year honors from the Philadelphia Inquirer.
Patriots FB James Develin attended Boyertown Area Senior HS in Gilbertsville, Pa., where he lettered in football and lacrosse.
Patriots assistant special teams coach Joe Judge was born in Philadelphia, Pa. and played quarterback and safety during his four-year high school career at Landsdale (Pa.) Catholic HS.
Patriots DB Travis Hawkins played three seasons at Delaware, where he was named second-team All-Colonial Athletic Association in 2011.
Patriots defensive assistant Brendan Daly coached tight ends at Villanova in 1999 and returned to coach the defensive line in 2005.
FORMER EAGLES
Patriots S Patrick Chung appeared in 12 regular-season games with 10 starts for the Eagles in 2013, compiling 56 tackles, seven passes defensed and one fumble recovery.
FORMER NFL TEAMMATES
Eagles CB Bradley Fletcher (2009-12), P Donnie Jones (2007-11), Patriots WR Danny Amendola (2009-12) and TE Michael Hoomanawanui (2010-11) all played for the St. Louis Rams while Eagles offensive coordinator Pat Shurmur (offensive coordinator, 2009-10), Patriots offensive coordinator/ quarterbacks coach Josh McDaniels (offensive coordinator/quarterbacks, 2011) and defensive assistant Brendan Daly (defensive line, 2009-11) were on the team's coaching staff.
Patriots DE Will Smith and Eagles S Malcolm Jenkins – both former Ohio State Buckeyes – were defensive teammates on the New Orleans Saints from 2009-13. Eagles RB Darren Sproles was also a Saint from 2011-13.
Patriots CB Darrelle Revis and Eagles QB Mark Sanchez were teammates on the New York Jets from 2009-12. Patriots offensive line coach Dave DeGuglielmo served in the same capacity with the Jets in 2012.
Patriots tight ends coach Brian Daboll (offensive coordinator, 2011) and offensive line coach Dave DeGuglielmo (offensive line, 2009-11) served on the 2011 Miami Dolphins' coaching staff with Eagles special teams coordinator Dave Fipp (assistant special teams, 2011-12).