PATRIOTS (4-1) vs. SAINTS (5-0)
Sunday, Oct. 13, 2013 at 4:25 p.m. EDT
* Gillette Stadium (68,756)*
The New England Patriots will promote breast cancer awareness during the month of October as part of the NFL and the American Cancer Society's 'A Crucial Catch' campaign. The Patriots players and coaches wore pink game apparel last week at Cincinnati and will wear pink game apparel again this week against the New Orleans Saints.
The Patriots will attempt to get back to their winning ways when they face the 5-0 Saints this Sunday. New England (1,683) and New Orleans (1,526) are the two highest scoring NFL teams since 2010, but in 2013 both clubs are playing stingy defense. New England enters this week 2nd in the NFL by allowing just 14.0 points per game, while New Orleans is 4th in the NFL, allowing just 14.6 points per game. The Patriots have allowed 70 points through five games this season, the third-fewest total through the first five games in team history. The 1974 team held opponents to 61 points, while the 2007 team held opponents to 65 points through the first five games.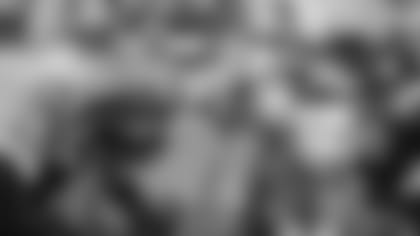 TELEVISION:** This week's game will be broadcast by FOX and can be seen in Boston on WFXT-TV Channel 25. Thom Brennaman will handle play-by-play duties with Troy Aikman providing color. Pam Oliver will serve as the sideline reporter. The game will be produced by Richie Zyontz and directed by Rich Russo.
NATIONAL RADIO: This week's game will be broadcast to a national audience by Sports USA. Larry Kahn and Ross Tucker will call the game. Troy West will report from the sidelines.
RADIO: 98.5 FM, The Sports Hub, is the flagship station for the Patriots Radio Network. A complete listing of the network's 37 stations can be found here. Play-by-play broadcaster Bob Socci will call the action along with former Patriots quarterback Scott Zolak, who will provide color analysis.
BILL BELICHICK NEEDS ONE MORE WIN TO MOVE PAST CHUCK NOLL
Bill Belichick needs one more win to move past Chuck Noll into sole possession of fifth place on the NFL's all-time wins list.
PATRIOTS WICKED GOOD IN OCTOBER
The Patriots are an NFL-best 35-8 in the month of October since the 2003 season. The Patriots are 20-1 (.952) at home during that time in October. The only home loss since 2003 was a 41-17 victory by the visiting San Diego Chargers on Oct. 2, 2005.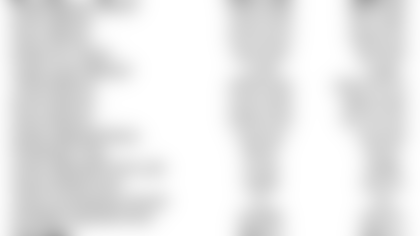 The Patriots will square off with the New Orleans Saints in a regular season game for the 13th time in team history and for the first time since 2009 when the Patriots traveled to the Superdome for a Monday Night Football game and lost, 38-17, on Nov. 30, 2009. That win snapped a threegame winning streak by the Patriots over the Saints and also ended a streak of 17 straight wins against NFC opponents for New England.
The Patriots lead the all-time regular-season series with an 8-4 record against New Orleans, including a 4-3 record in home games.
New Orleans will be making just its second visit ever to Gillette Stadium for a regular season game. The Patriots defeated the Saints, 24-17, on Nov. 20, 2005 in the Saints first regular season visit to Gillette.
Patriots Chairman and CEO Robert Kraft's first game as owner of the team was a 1994 preseason game at Foxboro Stadium against the Saints. The Patriots won that game 24- 6.
PATRIOTS AND SAINTS ARE THE HIGHEST SCORING TEAMS SINCE 2010
The New England Patriots and the New Orleans Saints are the highest scoring NFL teams since the 2010 season. New England leads the NFL with 1,683 total points, while New Orleans is second with 1,526 total points.
MOST POINTS SCORED SINCE 2010
(through Week 5 of 2013)
Team Points New England Patriots ............................. 1683
New Orleans Saints .................................................. 1526
Green Bay Packers ................................................... 1499
Denver Broncos ....................................................... 1364
Detroit Lions ........................................................... 1339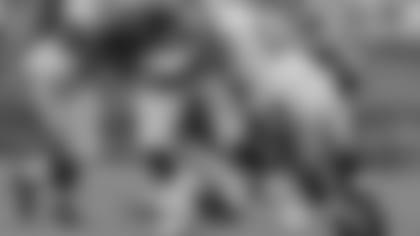 PATRIOTS IN NEW ORLEANS**
The Patriots have played in three Super Bowls in New Orleans at the Louisiana Superdome, the home of the Saints. The 1985 Patriots qualified for the first Super Bowl in team history, but lost to the Chicago Bears, 46-10. In 1996, the Patriots reached their second Super Bowl in the Crescent City and fell to the Green Bay Packers, 35-21, in Super Bowl XXXI. New England returned to the Big Easy for Super Bowl XXXVI and defeated the St. Louis Rams, 20-17, to claim the first NFL title in team history.
Saints Offensive Coordinator Pete Carmichael is a native of Framingham, Mass., and attended Medway High School before going on to graduate from Boston College, where he was a four-year letterman on the baseball team. Carmichael began his coaching career as the assistant offensive line coach at the University of New Hampshire in 1994.
Saints Tight Ends Coach Terry Malone graduated from Holy Cross in Worcester, Mass., where he played four seasons at tight end. Malone coached the tight ends at his alma mater during the 1985 season and also served as the offensive line coach at Boston College in 1996.
Saints Running Backs Coach Dan Roushar spent the 1993 football season as an assistant at the University of Rhode Island.
Saints DT John Jenkins is a native of Meriden, Conn. and attended Francis T. Maloney High School. New Orleans Ties
Patriots Head Strength and Conditioning Coach Harold Nash is a New Orleans native and graduated from Southwestern Louisiana in Lafayette, La. Former Patriots
Saints Defensive Coordinator Rob Ryan won two Super Bowl rings with the Patriots during his four-year stint as linebackers coach from 2000 to 2003. Ryan sent two of his linebackers to the Pro Bowl in Tedy Bruschi and Willie McGinest and contributed to a defense that allowed the fewest points in the NFL in 2003.
Saints Wide Receivers Coach Henry Ellard played in five games for the Patriots during his final season as a player in the NFL in 1998.
Saints TE Benjamin Watson was selected by the Patriots in the first round of the 2004 NFL Draft and won a Super Bowl in his first year with the team in 2004. Watson compiled 2,102 yards and 20 touchdowns in six seasons with New England before signing with the Cleveland Browns in March 2010. **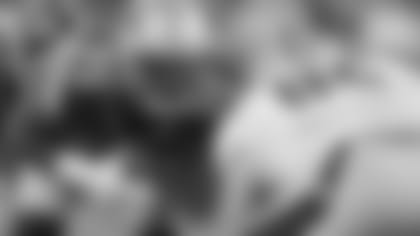 Patriots DL Rob Ninkovich was drafted by the Saints in the fifth round of the 2006 NFL Draft. He was waived twice by New Orleans and tried to make the team in 2009 as a long snapper before landing in New England on Aug. 2, 2009.
Patriots Area Scout Tim Heffelfinger spent seven years as an area scout for the Saints from 1998-2004. Former NFL Teammates
Patriots S Steve Gregory and Saints RB Darren Sproles were teammates for four seasons from 2007- 2010 on the San Diego Chargers.
Patriots DT Tommy Kelly was teammates with Saints CB Chris Carr (2005-2007) and LB Jay Richardson (2007- 2009) for three seasons on the Oakland Raiders.
Patriots OL Will Svitek was teammates with Saints LB Curtis Lofton for three seasons (2009-2011), S Rafael Bush for two seasons (2010-2011), and QB Luke McCown for one season (2012) on the Atlanta Falcons.
Saints QB Luke McCown was also teammates with Patriots DB Kyle Arrington and CB Aqib Talib during the 2008 season on the Tampa Bay Buccaneers.
Patriots RB Leon Washington was teammates with Saints LB David Hawthorne for two seasons (2010- 2011) and LB Will Herring and LB Jay Richardson for one season (2010) on the Seattle Seahawks. Former College Teammates
Patriots LB Dont'a Hightower teamed up with Saints RB Mark Ingram for three seasons from 2008-2010 at the University of Alabama. The pair won a national championship in 2009, the same season that Ingram won the Heisman Trophy.
Patriots RB Leon Washington and Saints DT Brodrick Bunkley were teammates for four seasons from 2002- 2005 at Florida State University.
Patriots DB Kyle Arrington was teammates with WR Marques Colston for two seasons from 2004-2005 at Hofstra University.
Patriots T Nate Solder and Saints LS Justin Drescher were teammates for three seasons from 2007-2009 at the University of Colorado.
Saints DE Glenn Foster was teammates with Patriots DE Michael Buchanan for four seasons (2009-2012), DB Tavon Wilson for three seasons (2009-2011), and TE Michael Hoomanawanui for one season (2009) at the University of Illinois.
Hoomanawanui was also teammates with Saints RB Pierre Thomas during the 2006 season at Illinois.
WHAT TO LOOK FOR THIS WEEK AGAINST THE SAINTS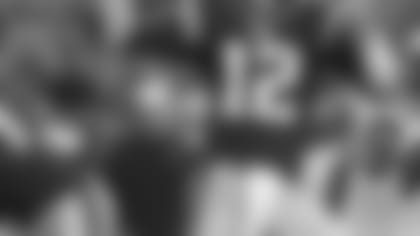 Bill Belichick needs one win to pass Chuck Noll and take sole possession of fifth place on the NFL's all-time wins list. Belichick and Noll are tied with 209 career wins. TOM BRADY
Tom Brady (46,017) needs 217 passing yards to move past Vinny Testaverde (46,233) into 8th place on the NFL's all-time passing list.
Brady (341) needs one touchdown against the Saints to move into a tie with Fran Tarkenton (342) for fourth place all-time and two to take sole possession of fourth place on the NFL's all-time list. JULIAN EDELMAN
Julian Edelman has the highest punt return average in NFL history at 12.9 (87-1119) and is one of seven NFL players with a punt return average of 12.0 or above.
Edelman needs one more punt return for a touchdown to set the team mark with his fourth punt returned for a touchdown. He is tied with Irving Fryar and Troy Brown with three returns for a touchdown.
Edelman needs two receptions against the Saints to surpass his career high of 37 receptions that he had as a rookie in 2009.
Edelman (354) needs six receiving yards to surpass his career high of 359 yards set as a rookie in 2009. STEPHEN GOSTKOWSKI
Stephen Gostkowski is tied with Adam Vinatieri for the team lead with eight career 50-yard field goals and needs one more to break the tie and become the team's all-time leader. ROB NINKOVICH
Rob Ninkovich has the most fumble recoveries of any NFL player over the last four years (2010-13) with 10 and can add on to that total with a fumble recovery against the Saints. STEVAN RIDLEY
Stevan Ridley has a career average of 4.42 yards (424- 1,878) and needs 26 carries against the Saints to meet the team qualification of 450 attempts to have the highest rushing average in team history. TEAM
The Patriots have forced a turnover in 32 straight games dating back to 2011, the longest active streak in the NFL. The last time that the Patriots did not register at least one takeaway was on Oct. 9, 2011 vs. the NY Jets.
2
Rookie free agent WR Kenbrell Thompkins caught two touchdown passes vs. Tampa Bay (9/22/13) to become the first rookie free agent to catch two touchdown passes in a game since Blair White of Indianapolis in 2010.
3
The Patriots own the top three totals in NFL history for most ball control plays from scrimmage with 1,199 in 1994, 1,191 in 2012 and 1,187 in 1995.
5
Linebacker Jerod Mayo has led the Patriots in tackles in each of the last five seasons, amassing 648 tackles over that five-year span.
10
The number of fumble recoveries by Rob Ninkovich over the last four years (2010-13), the most of any player in the NFL. Brian Urlacher and Vince Wilfork are second with seven.
12
The Patriots enter the season having compiled a winning record in 12 consecutive seasons and are the third team in NFL history to have 12 straight winning seasons since the 1970 merger.
12
The Patriots have won 12 straight games against AFC East opponents, tied with Baltimore, Green Bay and Indianapolis for the longest streaks of wins against division opponents since the 2002 NFL realignment.
12
The Patriots have 12 rookies on their roster, including seven draftees and three undrafted free agents and two rookies claimed off waivers.
12.9
Julian Edelman has a 12.9 punt return average on 87 returns, the best in NFL history. He is one of just seven NFL players to maintain a career average of 12.0 yards per punt return
13
The number of points the Patriots have allowed in their last three home regular season games, dating back to the 2012 regular season finale and the first two games of the 2013 season.
17
Seventeen players on the Patriots roster entered the NFL as undrafted free agents.
20
Including the 12 rookies, there are eight new veterans on the team for a total of 20 new faces on the 2013 Patriots roster.
26
The number of rushing attempts Stevan Ridley needs to qualify for the highest rushing average in team history. Ridley has a 4.4-yard average on 424 attempts for 1,878 yards and needs 450 attempts to qualify.
36
Julian Edelman has a team-leading 36 receptions through five games and is on pace to finish with 115 receptions.
127
The receiving total of rookie free agent WR Kenbrell Thompkins at Atlanta (9/29), the highest single-game output by a Patriots rookie free agent in his rookie season and only the second 100- yard game by a rookie free agent in his rookie season.
1,379
The number of total snaps by Ryan Wendell in 2012 (1,231 offense and 148 on special teams), to lead the NFL.
5
Brady is tied with John Elway as the only quarterback to lead his team to five conference titles. Brady needs to play in one more Super Bowl to match DL Mike Lodish for the most Super Bowls played. Lodish played in six (four with Buffalo and two with Denver)
7
The number of 12-win seasons that Brady has guided the Patriots to during his career, second only to Peyton Manning's nine.
10
The number of division championships by Tom Brady, surpassing the nine division titles by Joe Montana and Peyton Manning for an NFL record.
52
The number of consecutive games that Brady had thrown at least one touchdown pass before the streak ended at Cincinnati on Oct. 6, 2013. It is the second longest streak behind Drew Brees (54).
94.7
The percent of quarterback keepers converted by Brady (89 of 94) for first downs (67-of-69 on third-and-2 or less and 22 of 25 on fourth-and-2 or less).
110
The number of times that Brady has thrown two or more touchdowns in a game. The Patriots are 94-16 (.854) when he throws for two or more touchdowns.
5,949
Tom Brady leads the NFL with 5,949 passing yards in the postseason.
3
The number of Super Bowl championships the Patriots have won since Robert Kraft purchased the team in 1994. That mark is the highest total in the NFL over that span. Only Denver (2; 1997 and 1998), Pittsburgh (2; 2005 and 2008) and the NY Giants (2: 2007 and 2011) have won multiple Super Bowl titles since 1994.
6
The number of conference championships the Patriots have won since Robert Kraft purchased the team in 1994. That mark is the highest total in the NFL over that span. Pittsburgh is second with four conference titles since 1994.
12
The number of division championships won by the Patriots since Kraft purchased the team in 1994.
14
The number of playoff seasons earned by the Patriots in the 19 seasons since Robert Kraft purchased the team.
31
The number of playoff games the Patriots have appeared in since 1994, the most in the NFL. Green Bay has the second most with 28.
209
The number of consecutive home games that have been sold out, including all playoff and preseason games dating back to the 1994 season opener.
229
The number of games the Patriots have won since Robert Kraft purchased the franchise in 1994. Prior to Kraft's ownership, the team had won 225 total games in its entire history from 1960- 93.
1
The number of wins Bill Belichick needs to pass Chuck Noll for fifth all-time in career wins as a head coach. Belichick and Noll are tied for fifth with 209 career wins.
4
Bill Belichick is the first coach to lead his team to four 500-point seasons (2007, 2010, 2011, 2012).
8
Belichick has been a part of eight Super Bowls overall, including five as a head coach and three as an assistant coach.
10
The number of 11-win seasons by Bill Belichick, tied with Tom Landry for second to Don Shula's 13.