PATRIOTS (9-3) vs. BROWNS (4-8)
Sunday, Dec. 8, 2013 at 1:00 p.m. ET
* Gillette Stadium (68,756)*
For the second straight week, the Patriots rallied from a halftime deficit and needed a game-winning kick from Stephen Gostkowski to secure a victory. Tom Brady threw for 371 yards and two touchdowns and Gostkowski connected on two fourth quarter 53-yard field goals, including a game-winner with 3:12 to play, to help the Patriots overcome a 17-7 halftime deficit to a 34-31 win.
The victory pushed the Patriots 2013 record to 9-3 and gave them their 13th straight winning record. They are the first team to win more than half of their games in 13 straight seasons since free agency began in 1993. The Patriots are the third team to win more than half of their games in 13 straight season since the 1970 AFL-NFL merger, joining the 49ers (16 straight from 1983-1988) and the Cowboys (16 straight from 1970-1985).
The Patriots own the NFL's best December record since 2001 with a 46-6 record. The Patriots are 22-2 at home in December since Gillette Stadium was opened in 2002. A win over Cleveland on Sunday will be the Patriots 11th straight season with at least 10 wins. Bill Belichick became the first coach in NFL history with nine straight seasons with at least 10 victories in 2011 and extended that streak to 10 last season and looks to extend the streak once again in 2013.
TELEVISION: This week's game will be broadcast to a regional audience by CBS and can be seen in Boston on WBZ-TV. Bill Macatee will handle play-by-play duties with Steve Tasker providing color. The game will be produced by Victor Frank and directed by John Coleman.
RADIO: 98.5 FM, The Sports Hub, is the flagship station for the Patriots Radio Network. A complete listing of the network's 37 stations can be found here. Play-by-play broadcaster Bob Socci will call the action along with former Patriots quarterback Scott Zolak, who will provide color analysis.
BELICHICK EXTENDS STREAK TO 13TH STRAIGHT WINNING RECORD
Bill Belichick has now led the Patriots to 13 straight winning seasons (2001-13). The only other NFL coach to have at least 10 consecutive winning seasons with one team since the 1970 merger was Tom Landry, who led the Dallas Cowboys to 16 consecutive winning seasons (1970-85). Belichick's 13 straight winning seasons are third all-time, behind 20 by Landry (1966-85) and 14 by Curly Lambeau with Green Bay (1934-47).
NFL'S TOP DECEMBER RECORD SINCE 2001
The Patriots have an NFL-best 46-6 record in the month of December since the 2001 season.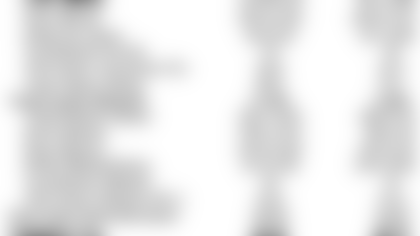 The Patriots and Browns will meet for the 23rd time overall, including one postseason meeting, when the clubs square off on Sunday.
The Browns will make their third visit to Gillette Stadium and their first since a 34-17 loss on Oct. 7, 2007.
The Browns snapped a four-game losing streak to the Patriots when they won, 34-14, in the last meeting between the two teams at Cleveland Browns Stadium on Nov. 7, 2010. That loss was one of only two losses the Patriots had during the 2010 regular season.
Cleveland leads the all-time series with a 13-9 mark, including the one postseason game when the Bill Belichick-led Browns claimed a 20-13 victory over the Patriots on New Year's Day, 1995 in a Wild Card Playoff game at Cleveland's Municipal Stadium.
Cleveland is 5-5 all-time against the Patriots in games played in New England, including 0-2 at Gillette Stadium following losses in 2003 and 2007. Overall, the Browns have lost four straight times in New England.
The Patriots are 4-8 overall in games played in Cleveland, including a 2-2 record against the Browns in Cleveland.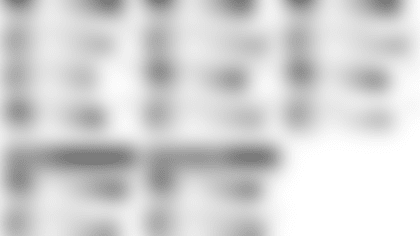 SERIES BREAKDOWN
(Including Playoffs)
Overall Record ........................................................................................9-13
Record in New England .............................................................................5-5
Schaefer/Sullivan/Foxboro Stadium ...........................................................3-5
Gillette Stadium ......................................................................................2-0
Record in Cleveland ................................................................................4-8
Cleveland Municipal Stadium ....................................................................2-6
Cleveland Browns Stadium .......................................................................2-2
Bill Belichick vs. Cleveland ........................................................................4-2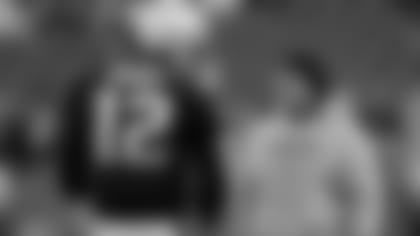 PATRIOTS vs. AFC NORTH
This week's game is the Patriots' third of four meetings with AFC North teams this season. The last time the Patriots played all four AFC North teams in a season was in 2010, when they compiled a 3-1 record against the division. New England is 1-1 so far against the AFC North in 2013 following a 13-6 loss at Cincinnati on Oct. 6 and a 55-31 victory vs. Pittsburgh on Nov. 3. The Patriots will play at Baltimore on Dec. 22. New England is 38-36 against AFC North teams overall in the regular season and is 16-6 against the AFC North since the NFL realignment in 2002, including 4-1 against Cincinnati.
BILL BELICHICK IN CLEVELAND
Patriots Head Coach Bill Belichick was the head coach of the Cleveland Browns for five seasons from 1991-95. Belichick took over with the Browns coming off of what was their worst season in franchise history, a 3-13 campaign in 1990. By 1994, Belichick had coached the Browns to an 11-5 record and a playoff berth. The Browns' 11 victories in 1994 are tied for the second highest single-season win total in the history of the franchise, and their playoff victory over the Patriots in the Wild Card round that season stands as the franchise's most recent playoff win. In 1994, the Browns allowed just 204 points – the fewest points allowed in the NFL that season and the fewest points allowed by a defense coached by Belichick.
Browns Defensive Line Coach Joe Cullen is a native of Quincy, Mass., and was a three-time All-Conference nose guard at the University of Massachusetts Amherst.
Browns Offensive Line Coach George Warhop served as the offensive line coach at Boston College from 1994-95.
Browns Pro Scout Dan Saganey is a native of Norfolk, Mass., and attended Colby College in Waterville, Maine before going on to coach at Harvard and Bentley College in Waltham, Mass.
Browns DT Desmond Bryant attended Harvard and played in 32 games in four seasons, earning second-team All-Ivy honors in his senior year in 2008.
Cleveland Ties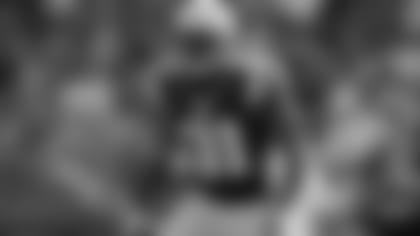 Patriots CB Aqib Talib was born in Cleveland and spent his first 11 years there before moving to Richardson, Texas, to attend Berkner High School in Richardson.
Former Patriots
Browns Senior Pro Scout Frank Edgerly spent the previous four seasons with the Patriots as a pro scout and college area scout from 2009-2012.
Browns QB Brian Hoyer was signed by the Patriots in 2009 and spent three seasons in New England as a backup to Tom Brady before joining the Steelers in 2012. Hoyer is on Injured Reserve after suffering a leg injury in Week 5.
Former Browns
Patriots Head Coach Bill Belichick spent five years as head coach of the Browns from 1991-1995. Inheriting a team that finished with a franchise-worst 3-13 record in 1990, Belichick steadily rebuilt the club and guided Cleveland to an 11-5 record and a playoff berth in 1994.
Patriots Linebackers Coach Pepper Johnson played under Belichick in Cleveland for three seasons from 1993-95. Johnson recorded a career-high 207 tackles in 1994 and served as a team captain in 1994 and 1995.
Patriots Special Teams Coach Scott O'Brien began his coaching career in Cleveland under Belichick, serving as the Browns special teams coach from 1991-95.
Patriots Football Research Director Ernie Adams also spent five years in Cleveland on Belichick's staff as an offensive assistant from 1991-95.
Patriots Offensive Coaching Assistant Brian Daboll served as the Browns offensive coordinator for two seasons from 2009-10.
Hometown Ties
Patriots T Will Svitek and Browns TE Jordan Cameron both attended Newbury Park High School in Newbury Park, Calif. Cameron graduated in 2005 and went to BYU before transferring to USC in 2007, while Svitek graduated in 2000 and went to Stanford University.
Former NFL Teammates
Patriots DE Rob Ninkovich and Browns WR Davone Bess were teammates during the 2008 season on the Miami Dolphins. * Ninkovich was also teammates with Browns K Billy Cundiff on the New Orleans Saints during the 2006 season. * Patriots CB Aqib Talib and RB LeGarrette Blount were teammates with Browns LS Christian Yount during the 2011 season on the Tampa Bay Buccaneers. * Patriots DE Andre Carter was teammates with Browns QB Jason Campbell for four seasons from 2006-2009 on the Washington Redskins. * Patriots WR Danny Amendola and Browns FB Chris Ogbonnaya were teammates during the 2009 season on the St. Louis Rams. * Patriots T Will Svitek was teammates with Browns DB Chris Owens for four seasons (2009-2012) on the Atlanta Falcons. * Patriots DT Sealver Siliga and Browns RB Willis McGahee were teammates for two seasons (2011-12) on the Denver Broncos.
Former College Teammates
Patriots DT Vince Wilfork and Browns RB Willis McGahee were teammates for two seasons (2001-2002) at the University of Miami (Fla.) and were part of a 2002 team that went undefeated in the regular season and appeared in the BCS National Championship game.
Patriots RB Stevan Ridley was teammates with Browns LB Barkevious Mingo during the 2010 season at LSU.
Patriots LB Brandon Spikes and Browns CB Joe Haden were teammates for three seasons (2007-09) at the University of Florida.
Patriots RB Shane Vereen was teammates with Browns OL Mitchell Schwartz for three seasons (2008-10) at the University of California.
Patriots CB Alfonzo Dennard was teammates with Browns LB Eric Martin for three seasons (2009-11) at the University of Nebraska.
Patriots RB LeGarrette Blount and Browns DB T.J. Ward were teammates for two seasons (2008-09) at the University of Oregon.
Patriots WR Kenbrell Thompkins was teammates with Browns DT John Hughes during the 2011 season at the University of Cincinnati.
Browns LB Tank Carder was teammates with Patriots WR Josh Boyce for two seasons (2010-11) and OL Marcus Cannon for one season (2008) at Texas Christian University.
Patriots DB Nate Ebner and Browns OL Reid Fragel were teammates for three seasons at Ohio State from 2009-11.
WHAT TO LOOK FOR AGAINST THE BROWNS
Bill Belichick to extend his NFL record by coaching his team to his 11th straight 10-win season.
Belichick is 48-8 (.857) in December with New England, the best record in December among head coaches with one team in NFL history (min. 25 games). George Seifert is second (27-6, .818).
TOM BRADY
Tom Brady (19) needs one touchdown to finish with 20 touchdowns in a season for the 11th time in his career.
Brady to throw for 300 yards for the third straight week.
AARON DOBSON
Aaron Dobson (35) needs nine receptions to move past Deion Branch (43 in 2002) for the most receptions by a rookie receiver for the Patriots in the Bill Belichick era. Dobson's 492 yards are the most by a rookie receiver under Belichick. Dobson moved past Branch, who had 489 yards in 2002. Dobson's four touchdowns are tied with fellow rookie Kenbrell Thompkins for the most by a Patriots rookie receiver under Belichick. Chad Jackson had three touchdowns in 2006.
JULIAN EDELMAN
Julian Edelman needs one more punt return for a touchdown to set the team mark with his fourth punt returned for a touchdown. He is tied with Irving Fryar and Troy Brown with three returns for a touchdown.
Edelman has 711 yards receiving in 2013 and needs to average 72 yards over the final four games to reach 1,000 yards.
Edelman has 70 receptions in 2013 and needs to average 7.5 over the final four games to reach 100 receptions. He has had seven or more receptions in a game six times so far in 2013.
Edelman to extend his streak to three straight games with nine receptions.
STEPHEN GOSTKOWSKI
Stephen Gostkowski has scored in a team record 103 consecutive games and needs to score at least one point against Cleveland to extend that mark.
Gostkowski (28) needs two more field goals for his second season with 30 or more field goals. He set a franchise record with 36 field goals in 2008.
Gostkowski (198) needs two more field goals to become the second Patriots player to reach 200 field goals. Adam Vinatieri has 262 career field goals.
Gostkowski has made 21 straight fourth quarter field goals.
ROB GRONKOWSKI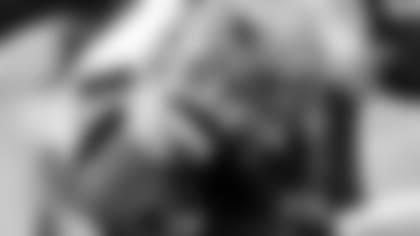 Gronkowski has scored a touchdown in four straight games and can extend that streak to five with one against Cleveland. * Gronkowski (42) needs one more touchdown reception to move past Gino Cappelletti for sole possession of fourth place on the team's all-time list, behind the 67 by Stanley Morgan and 50 by Ben Coates and Randy Moss.
BRANDON SPIKES
Brandon Spikes leads the team with 111 total tackles after a 14-tackle performance vs. Denver pushed him over 100 tackles for the second straight season. He has five 10-plus tackle games in 2013 and needs one more to match the six 10-tackle games he had in 2012.
KENBRELL THOMPKINS
Kenbrell Thompkins (466) needs 37 yards to pass Wes Moore for the most receiving yards (502 in 1995) by a Patriots rookie free agent. Thompkins already has the most touchdowns by a Patriots undrafted rookie (4) and needs 12 receptions to tie Moore for the most receptions by a Patriots undrafted rookie receiver.
TEAM
The Patriots can earn their 10th win of the season, which would be their 11th straight 10-win season. San Francisco (16-1983-98) is the only team that has more consecutive 10-win seasons.
A Patriots win and an Oakland loss will give the Patriots the most wins overall among the original AFL teams. The Patriots and Raiders have 459 wins, including the postseason.
A Patriots win can extend their NFL-best December record with a win vs. Cleveland. The Patriots are 46-6 in the month of December since the 2001 season. The next best team is Philadelphia with a 37-17 record.