NEW ENGLAND PATRIOTS (0-0) at Miami Dolphins (0-0)
Sunday, Sept. 7, 2014 at 1:00 p.m. ET
* Sun Life Stadium (75,192)*
!The New England Patriots will open the 2014 season when they travel to Miami to face the Dolphins. The Patriots will be looking for their 11th straight opening day win. It is the fourth straight season that the Patriots will be opening on the road.
The Patriots will be opening the season against Miami for the eighth time and for the first time since a 38-24 win on Monday Night Football in 2011. The Patriots are 4-3 against the Dolphins on opening day.
The New England Patriots own a 63-17 (.788) record in regular season AFC East games since the beginning of the 2001 season, compiling the best intra-division record of any team in the NFL. Indianapolis is second with a 57-23-0 division record. Tom Brady has an 11-1 (.917) record as a starting quarterback on opening day, the best record among any starting quarterback in the Super Bowl era. Hall of Famer John Elway (12-4, .750) and Dan Fouts (9-3, .750) are next.
TELEVISION: This week's game will be broadcast by CBS and can be seen on WBZ-TV Channel 4 in Boston. Greg Gumbel will handle play-by-play duties with Trent Green as the color analyst. Evan Washburn will work from the sidelines. The game will be produced Jim Rikhhof and directed by Steve Milton.
NATIONAL RADIO: This week's game will be broadcast to a national audience by ESPN. Mark Kestescher and Louis Riddick will call the game while Ian Fitzsimmons will handle sideline duties.
LOCAL RADIO: 98.5 FM, The Sports Hub, is the flagship station for the Patriots Radio Network. Play-by-play broadcaster Bob Socci will call the action along with former Patriots quarterback Scott Zolak, who will provide color analysis.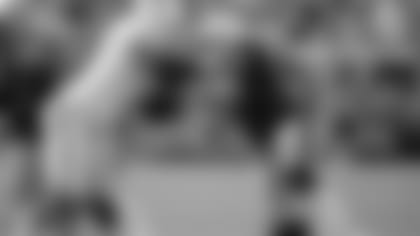 PATRIOTS SEEKING 11th STRAIGHT KICKOFF WEEKEND WIN**
The Patriots earned their 10th straight season opening win last season with a 23-21 win at Buffalo and joined Dallas (17, 1965-1981), Miami (11, 1992-2002) and Portsmouth/ Detroit (10, 1930-1939) as the only teams with 10 straight opening-day wins. The Patriots 10 opening day wins is the longest active streak in the NFL. Of the 10 wins, four have been on the road, including wins at the Jets in 2007, at Miami in 2011 and at Tennessee in 2012.
!The New England Patriots and Miami Dolphins will square off for the 98th time, including three playoff games, in their 49th year as division foes and for the first of two meetings of the 2014 season.
The teams split the annual series in 2013. The Patriots extended their streak to seven straight wins over Miami after a 27-17 victory at Gillette Stadium in the first meeting on Oct. 27, 2013 but dropped the rematch in Miami on Dec. 15, 2013 with a 24-20 loss.
The Dolphins and Patriots met for the first time in 1966 and began playing twice a year during the regular season in 1967, except in 1982 during the strike year.
The Patriots swept the series nine times.
The Patriots have had the upper hand at home against Miami, as they hold a 30-17 record in games played in New England in the regular-season, including a 10-2 record at Gillette Stadium. But the Patriots are only 15-34 all-time in Miami, including two postseason games.
The two have played three times in the postseason with New England holding a 2-1 advantage.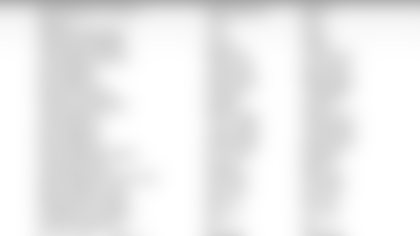 Miami 51, New England 46
(Including New England 2, Miami 1 in Playoffs)
* -A Miami home game was played in Tampa Bay in 1969
Record in New England, 31-17 (Incl. 1-0 in playoffs)
Record in Foxborough, 29-15 (1-0)
Record in Boston, 2-2
Record in Miami, 15-34 (Incl. 1-1 in playoffs)
Record at Dolphins / Pro Player / Joe Robbie/ Sun Life, 11-16
Record at Orange Bowl, 3-18 (1-1)
Seasonal Sweeps, Patriots 9, Dolphins 13
Seasonal Splits, 24 (Most recent 2013)
Bill Belichick vs. Miami, 18-12 (18-10 with New England)
PATRIOTS-DOLPHINS QUICK HITS
Since Bill Belichick became Patriots head coach in 2000, New England is 18-10 (.643) against the Miami Dolphins. * Since 2000, the Patriots are 65-23 (.739) against AFC East opponents. The Patriots are 18-10 against the Dolphins over that span and are 19-9 against the New York Jets and 25-3 against the Buffalo Bills in that time. The Patriots were 3-1 against Indianapolis from 2000 through 2001 when they were in the AFC East. * The Patriots have not been swept in their season series with a divisional opponent since 2000, when they lost both games to Miami and also to the New York Jets. * Tom Brady owns a 17-7 record when playing against Miami. While he is 11-1 against Miami in home games, including wins in the last seven games, Brady is just 6-6 in games played in Miami. * Brady's only home loss to Miami was on Jan. 1, 2006 in the final game of the 2005 season when the Patriots had already locked up the AFC East Title and Brady played in the first quarter before being relieved by backup Matt Cassel. PASSING PERFORMANCES
Tom Brady is scheduled to start at quarterback against Miami for the 25th time and has compiled a 17-7 record in his previous 24 starts against the Dolphins. Brady is 59-14 in his career as a starter in the regular-season against AFC East opponents, with seven of the 14 losses coming to the Dolphins. One of those losses was in the final game of the 2005 season when Brady was pulled after the first quarter.
DIVISIONAL DOMINANCE
The New England Patriots own a 63-17 (.788) record in regular season AFC East games since the beginning of the 2001 season, compiling the best intra- division record of any team in the NFL.
Dolphins head coach Joe Philbin was born in Springfield, Mass. and began his coaching career as the offensive line coach at Worcester Tech from 1986-87. Philbin later served as offensive coordinator/offensive line coach at Northeastern University (1995-96) and Harvard University (1997-98).
Dolphins defensive coordinator Kevin Coyle was an assistant coach at Holy Cross from 1982-90, including five years (1986-90) as the team's defensive coordinator. Linebackers coach Mark Duffner served as the Crusaders' defensive coordinator from 1981-86 before being promoted to head coach (1986-91).
Dolphins assistant offensive line coach Jack Bicknell Jr. played collegiately for his father at Boston College from 1981-85, where he was the center for 1984 Heisman Trophy winner Doug Flutie. Upon graduation, Bicknell Jr. served as a graduate assistant for Boston College before moving on to New Hampshire, where he coached the defensive (1987-92) and offensive (1993- 96) lines. He returned to Boston College to become the Eagles' offensive line coach in 2007.
Dolphins assistant quarterbacks coach Ben Johnson was a graduate assistant (2009-10) and tight ends coach (2011) at Boston College.
Dolphins wide receivers coach Ken O'Keefe started his coaching career as an assistant coach at the University of New Haven from 1976-77. He then spent seven seasons (1978-84) as head coach at Worcester Academy, where he led the team to three New England Class A prep championships.
Dolphins secondary coach Lou Anarumo served as assistant head coach at Harvard from 1995-2000.
Dolphins defensive assistant Jeff Burris spent the 2012 season as the University of Massachusetts' cornerbacks coach.
Dolphins assistant linebackers coach David Corrao served as tight ends coach at Northeastern in 2004.
Miami Ties
Patriots DL Vince Wilfork attended Santaluces HS in Boynton Beach, Fla., where his jersey is now retired. He was named one of the 100 greatest players in the history of Florida high school football by the Florida High School Athletic Association in 2007 and also holds the Florida state high school record in the shot put with a 68-foot throw. Wilfork played three years (2001-03) at Miami (Fla.), where he helped lead the Hurricanes to the 2001 BCS National Championship as a freshman.
Patriots WR Kenbrell Thompkins was born and raised in Miami, Fla., and attended Miami Northwestern HS.
Patriots RB James White attended St. Thomas Aquinas HS in Fort Lauderdale, Fla., where he was named first-team all-county as a senior in 2009 after rushing 136 times for 1,145 yards and 15 touchdowns.
Patriots WR Brian Tyms attended Dillard HS in Fort Lauderdale, Fla. and went on to play college football at Florida A&M University.
Patriots C Bryan Stork attended Vero Beach (Fla.) HS, where he was primarily used as a blocking tight end.
Former Dolphins
Patriots DE Rob Ninkovich appeared in five games for the Dolphins from 2007-08 and recorded two special teams tackles.
Patriots S Don Jones was originally drafted by the Dolphins in the seventh round (250th overall) of the 2013 NFL Draft. Jones played in all 16 regular season games as a rookie and led the team with 11 special teams tackles.
Patriots tight ends coach Brian Daboll served as Miami's offensive coordinator in 2011, where he oversaw an offense that produced a 1,000-yard rusher and 1,000-yard receiver for the first time in franchise history. Offensive line coach Dave DeGuglielmo coached the Dolphins' offensive line from 2009- 11, with LT Jake Long earning Pro Bowl nods each season. Special teams coach Scott O'Brien spent two seasons as Miami's coordinator of football operations/ assistant to the head coach.
Hometown Ties
Patriots offensive coordinator Josh McDaniels and Dolphins WR Brian Hartline both grew up in Canton, Ohio, though they attended different high schools.
Former NFL Teammates
Patriots offensive coordinator/quarterbacks coach Josh McDaniels was head coach of the Denver Broncos when the team drafted Dolphins RB Knowshon Moreno in the first round of the 2009 NFL Draft.
Former College Teammates
Dolphins LB Jonathan Freeny (2007-10), Patriots DB Devin McCourty (2006-09), DB Duron Harmon (2009-12) and DB Logan Ryan (2009-12) were defensive teammates at Rutgers.
Patriots DL Dominique Easley, Dolphins K Caleb Sturgis and LB Jelani Jenkins were teammates at Florida from 2010-12.
Patriots DT Sealver Siliga, Dolphins LB Koa Misi and DE Derrick Shelby were defensive teammates at Utah from 2008-09.
Patriots RB Brandon Bolden and Dolphins WR Mike Wallace were offensive teammates at Mississippi in 2008.
PATRIOTS VS. MIAMI IN SEASON OPENERS
The Patriots will be opening the season against the Miami Dolphins for the eighth time in team history and the first time since a 38-24 win at Miami in the 2011 season-opener on Sept.12, 2011 on Monday Night Football. The Patriots, who are 46-51 all-time against Miami, are 4-3 against the Dolphins when meeting in the season-opener. The Patriots are 3-1 in home games and 1-2 at Miami.