The road from NCAA Division I-AA competition to the NFL is generally filled with a series of hurdles and struggles regardless of how productive a football player was in his college career. That is a lesson that Patriots wide receiver Chas Gessner is learning these days, just one season removed from the conclusion of a career at Brown University that saw him put up some of the best receiving numbers in I-AA history.
After signing with the Patriots as an undrafted rookie free agent last April Gessner spent the first part of the 2003 season on the physically unable to perform list while recovering from a hamstring injury suffered early in rookie mini camp. Added to the roster on Nov. 13 Gessner was inactive for New England's game with Dallas and then spent the remainder of the season on the team's practice squad.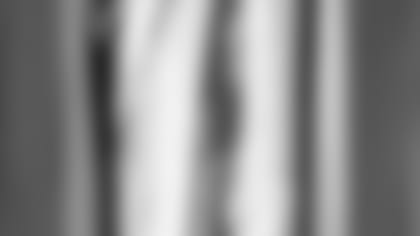 ]()
            Now Gessner is one of nine New England players allocated to NFL Europe for the spring season, an opportunity that the 6-4, 214-pound receiver was hesitant about initially but one that he now views as a unique chance to advance his athletic career.  

"My first reaction was that I wasn't sure whether it was going to benefit me to be (in New England) in the offseason training program and be able to get stronger and faster or to go over here and play," Gessner said. "But I think the more I thought about it and the more I talked to my coaches and the people who knew about the situation, then the more it became obvious that this is a great opportunity to get a lot of film on me and to get a lot better while gaining really valuable game experience."
While Gessner has not played in a game since his days at Brown where he closed out his career with 292 receptions for 3,408 yards and 36 touchdowns, he already feels like he is a much better player than the one that walked off the college field less than a year ago.
"I have gained so much knowledge from the time that I left college to now, it's unbelievable," Gessner said. "Especially coming from a smaller college, just the level of competition has allowed me to bring my level up and just adapt. But just having all the veterans around you with the Patriots like Troy Brown and David Patten and people like that, you pick up a lot of things. Even the defensive backs that we had, they helped me a lot also."
But the two-time Walter Payton Award finalist, an award given annually to the nation's top I-AA player, also knows he has a long way to go in his development as a professional. He realizes that part of that development is showing that he can do more than just catch the football.
"I just want to get better as a player," Gessner said. "I want to improve all around. I want to get game experience and be able to sharpen a lot of skills. There are a lot of little things that I need to do to make myself more valuable in the eyes of coaches and things like that. There is stuff that I need to improve on that a normal fan wouldn't see, even just special teams for example. I have to get on a bunch of special teams and do well and show that I am versatile enough to be able to not just be a receiver but be able to fill other slots on a team.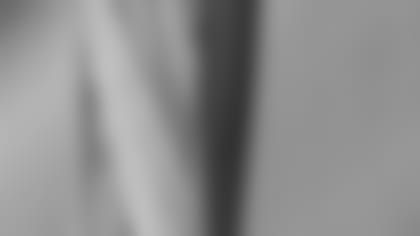 ]()
            "(The Patriots coaches) gave me some things to work on to just become a better football player and I think that is what I am focusing on the most. Things like getting better at getting of the jam, creating separation, getting better in the red zone, being able to use my body and my big frame and some things like that."  

One fact that could give Gessner a leg up on some of the competition in the early weeks of NFLEL action is the familiarity he has with his Berlin Thunder quarterback, fellow Patriot Rohan Davey. The Thunder game release for the season opener touts the pair as a "huge threat in the air this season" and that "the offensive duo clicked better than any other tandem in training camp."
"What seems to be the consensus is that the teams that jell the fastest do the best because it's such a short season," Gessner said. "It's great to have a quarterback here that I know and that I trust and vice versa. He knows me. He has a little bit of a confidence in me and he has a good evaluation of my abilities just through running with scout team (in New England) with me for the past year. So I think that could really help. But I mean on top of that, it's not just that Rohan and I are good together it's that Rohan is a great quarterback and I think that that makes a difference."
Regardless of what Gessner does over the coming months, breaking into a Patriots receiving corps that includes the likes of Brown, Patten, Deion Branch, David Givens, Bethel Johnson and J.J. Stokes. One factor that Gessner does have in his favor is the fact other than Stokes he is the only potential "big" receiver in the group.
"Hopefully I think that that could be great for me to create an extra dynamic that they have been looking for," Gessner said of being a bigger receiver. "That's not really up to me though. The best I can do in dealing with this situation is to try to get better and to make my skills better and then hopefully that helps me out in their system. But I try not to compare myself to other guys. I want to get myself better. It doesn't really matter to me if one guy is better than me or worse than me. What matters to me is how well my team is doing, how well the others receivers on my team are doing and how much better I can get."
So for now Gessner is keeping his immediate goals rather simple.
"Honestly I am just looking to get better," Gessner said. "That's my main goal. I want to have fun. I want to make a lot of plays. I want to get better and I want my team to win."
He'll get his first chance to work toward those goals this Sunday against the Scottish Claymores on the first weekend of NFLEL action along with his other Patriots teammates currently stationed across the pond and all the other NFL allocations in Europe looking to use the league as a springboard for future success